'Disciplinary action is of no consequence when it's a matter of principle.'
'I joined this party not because of Arvind Kejriwal or Yadav but because it was a party with a difference.'
Dharamvir Gandhi (pictured below), Aam Aadmi Party's member of Parliament from Patiala and AAP's Parliamentary party leader in the Lok Sabha, has spoken out in favour of Yogendra Yadav and Prashant Bhushan.
He says he will continue to voice his opinion within the party and is not afraid of any disciplinary action.
Here are edited excerpts from the interview.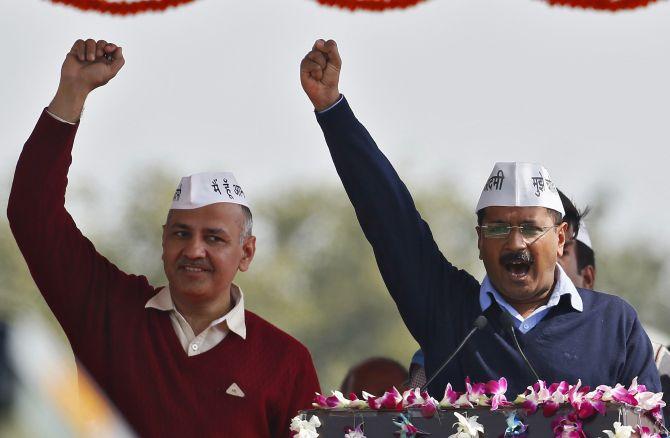 Why did you speak out in support of Bhushan and Yadav -- the alleged 'dissidents' within the party?
I've been an activist all my life and have been fighting for democratic rights and the rights of Dalits and minorities for 40 years. When I found the AAP, which pledges to be a democratic party, was stifling the voice of the minority in the name of majority view at the National Council meeting, I objected. It was a gross violation of inner-party democracy. It seems there is no space for dissent in the party. Even if Bhushan or Yadav hadn't objected to it, I alone would still have walked out of the meeting in protest against the murder of democracy. I was anguished and I expressed it.

Bhushan and Yadav were removed from the National Executive and further disciplinary action is likely to be taken against them for alleged 'anti-party' activities. Unlike them, you are an elected member of Parliament from Patiala on the Aam Aadmi Party ticket...

Yes, they (AAP) have now got a free hand; they will do a lot more. As for me, disciplinary action is of no consequence when it's a matter of principle. It's an issue of how a democratic party should be run. I joined this party not because of Arvind Kejriwal or Yadav but because it was a party with a difference. When I see ideology being eroded, I will speak out. I am still to decide what to do.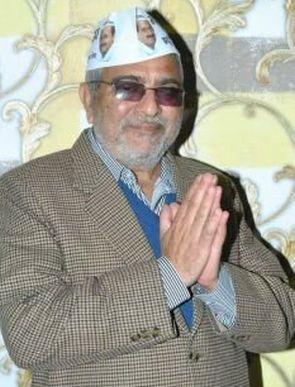 Has anybody contacted you from the AAP?

No. In fact, yesterday, some people burnt my effigy. I don't know at whose behest it was done.

Social activist Medha Patkar has resigned from the party. Have you decided future course of action?

Hers is a different situation. She is an independent person. But I am an elected MP and the voice of the 2.5 million people of my constituency. I have to take all this into consideration and take a rational decision. It also depends on how the party deals with the situation. All I can say is, I will stick to my principles and continue to voice my views. My first choice will be to stay within the party and continue to speak out my opinions and dissent. If somebody does not allow it, I will take a call.
Image: Dharamvir Gandhi, Aam Aadmi Party's member of Parliament from Patiala and AAP's Parliamentary party leader.