'The majority community needs to accept that the Indian Muslim is peace loving, not communal and treat them accordingly,' says Lieutenant General Zameer Uddin Shah, the soldier-educationist on a mission.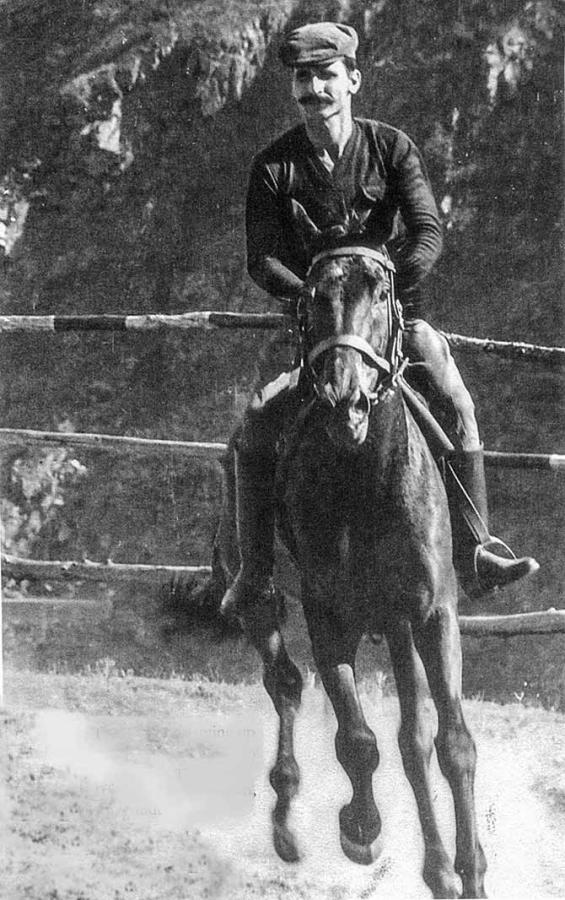 Soldiering is a tradition in Lieutenant General Zameer Uddin Shah's family. Members of his family fought in both the World Wars; his father was a civil refugee officer with the 14th Army stationed in Kohima during World War II.
General Shah continued the tradition and joined the National Defence Academy at 18 -- he was the only Muslim officer in his batch -- and retired as deputy chief of army staff after 40 years.
In those years he fought Pakistan in the 1971 War, led counter-insurgency operations in the north east -- the walls of his tin hut had become a breeding nest for cobras, with one slithering on to his mat while he was doing yoga one morning.
He was defence attaché at the Indian embassy in Saudi Arabia and commander of the Indian Army deployed in Gujarat after the post Godhra riots in 2002.
His selection for the task in view of him being a Muslim raised eyebrows revealed then army chief General S Padmanabhan. 'I told them that the choice of troops and their leader was a military decision and not open to debate,' General Padmanabhan said.
General Shah spent over two months in the riot-torn state and was awarded a Sena Medal for distinguished duty.
His nickname 'Zoom' -- a name he acquired in boarding school for being part of the relay team -- has remained with him through his days in the Indian Army and after.
After his retirement, he was appointed vice chancellor of the Aligarh Muslim University, alma mater to many in his family, including his younger brother Naseeruddin Shah, the celebrated actor. The five-year tenure brought him head on with then HRD minister Smriti Irani and ushered big changes at AMU.
After demitting office as VC last year, the general wrote a memoir, The Sarkari Mussalman, an engaging account of his experience as a soldier and educationist.
His next mission is improving education for Muslim children as president of the Sir Syed Foundation. The Shah family has bequeathed its ancestral haveli in Sardhana, near Meerut to be converted into a school. General Shah believes Indian Muslims need education because discrimination is against the less educated.
"I gained so much from a secular and modern education after I left the madarsa. I came out so well equipped that even if there was discrimination I cut through it and pierced through those barriers," the general tells Rediff.com's Archana Masih over the telephone.
"My request is that whatever you write should not snowball into anything communal," the general cautions at the end of the conversation and signs off with the message "Ensure peace and harmony."
Part 1 of a two-part interview with a distinguished soldier whose son, son-in-law, nephews all have served in the armed forces.
Your book describes India as 'salad bowl' and 'harmonious orchestra' -- adding that a person who understands the din of drums won't understand the worth of bagpipes.
Is India currently dominated by the din of majoritarianism?
It has become fashionable to be hate mongers. I am concerned.
Has this sentiment become more heightened than what you encountered before?
Being an army officer with the name 'Shah', very few people could identify who I was. I did overhear a lot of anti-Muslim talk when I was travelling in trains in other places, but it was never as virulent. Now it is out in the open.
The moment they discovered who I was, they would shut up or apologise and say some of their best friends are Muslims. I am wary of such people because they are trying to conceal something.
People feel they have the latitude to express themselves in anonymity on social media.
I am a member of many army groups. I always challenge such quotes. When people say they are just sending forwards, I tell them by forwarding it you show you are approving it.
I have never encountered any discrimination or bias at all in the army, but now I see retired officers openly expressing hatred about a particular community.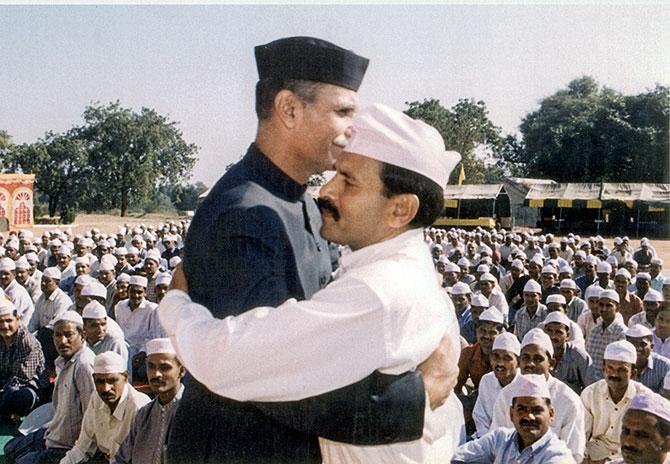 You first experienced anti-Muslim sentiment in a train after Dr Zakir Husain's passing; your Muslim identity was questioned when you were personally picked by General J F R Jacob for appointment in the military secretary's branch and then again as VC of Aligarh Muslim University when you were asked how you felt as a Muslim on Independence Day.
A distinguished person like you also has to prove his Indian-ness. Has the Muslim become 'The Other' in India?
Unfortunately, we are heading towards that. The Indian Muslim is most secular. The Indian Muslim has accepted the fact that this is our country.
There have been a few cases of Muslims volunteering for ISIS. If you keep driving people up the wall, there is a limit to which they will accept it, after that I am afraid they will rebel and it can take any direction.
The majority community needs to accept that the Indian Muslim is peace loving, is not communal and treat them accordingly.
You wrote a letter to the prime minister expressing your anguish at the treatment meted out to the deprived by gau rakshaks. Have you received any acknowledgement?
I did not -- because, of course, the PM is very busy. I wanted to draw the attention of my countrymen to the concerns of Muslims. Despite the Supreme Court ruling, the slayings continue.
It certainly has drawn some attention. People have become aware of our concerns. I have quoted Martin Luther King -- 'In the end we will remember not the words of our enemies, but the silence of our friends.'
Seeing this injustice being perpetrated, I cannot remain silent.
You were the senior most serving officer in the Indian Army at one point, and the only Muslim in your NDA course. There are very few Muslims in the armed forces.
When you were AMU vice chancellor did you inspire young men and women to opt for the armed forces?
My pro vice chancellor was a retired brigadier. The registrar was a retired air force officer. I wanted to show that avenues in the armed forces are open to Muslims. I stressed that this is our country and it is our responsibility to protect it.
But somehow the Muslim community is under the mistaken impression that they would be discriminated against in the armed forces which is a totally incorrect impression.
We selected 100 boys from the Sir Syed School and trained them for the NDA. Some advised me not to do this saying it was an unpopular subject. I told them it was a way to strengthen the community.
I gave the example of the Sikhs who are 2% of the population and 30% of the officer cadre.
The Muslim community is patriotic. To a large extent, the Muslims are themselves responsible for the low percentage in the armed forces.
Any young Muslim, including my nephew, nieces, my son-in-law, son -- they did not have to pull any strings. They opted and were selected.
Unfortunately, the level of education in the Muslim community is so low that they cannot qualify for institutions of high learning.
My next mission is to correct that.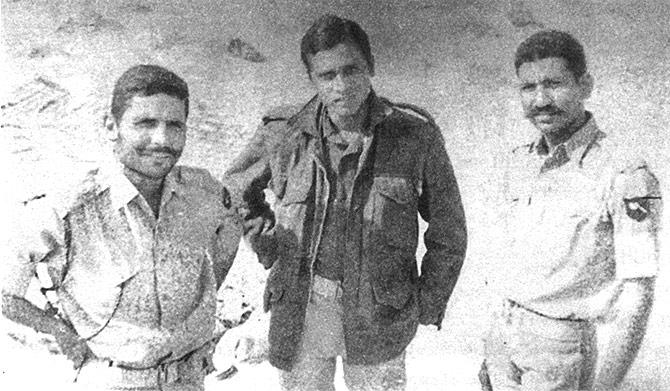 Why do you think AMU's minority status should not be tampered with when the university is open to students of all religions?
I am against ghettoised education and I don't think reservation helps.
But seeing the present state of Muslim education we are trying to make up the inability of young Muslims to graduate from institutions of higher learning.
How many Muslims go to IITs/IIMS or medical colleges? Unfortunately, Muslim kids don't qualify because they haven't had proper schooling. At least some affirmative action is required for giving them a chance for higher education.
AMU is providing that and that's why I maintain that the minority character of the university should not be meddled with.
There was a morphed image of you wearing khaki shorts. What was your experience of dealing with the RSS while you were at AMU?
I did interact with RSS leaders. I found them very well educated and their standards of living very moderate, very spartan which is something religious leaders don't follow. They (religious leaders) live rather lavishly.
They always heard me out. I don't know their inner feelings, but outwardly they appeared very understanding.
My mission was to keep the channels of communication open. I followed Sir Syed's (Sir Syed Ahmad Khan, AMU's founder) example. After the mutiny of 1857 he kept the channels of communication open with those who were hostile to the Muslim community. We should continue doing that.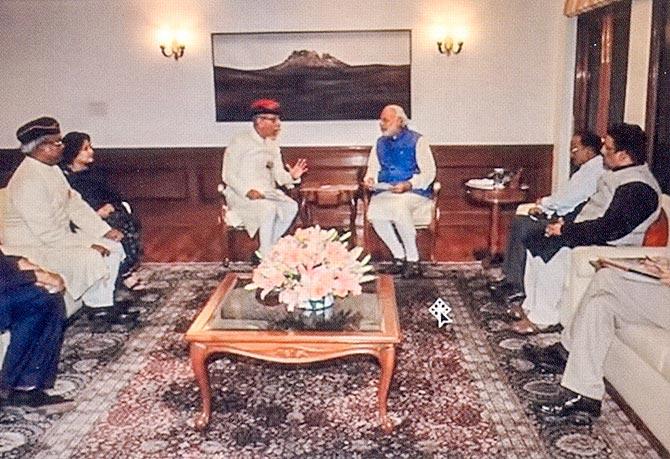 What efforts are you making towards improving schooling for Muslim children?
I am greatly against ghettoised education in both communities. Children studying in such schools get a wrong impression of the other community which is dangerous.
My mission is the modernisation of madarsas. I proudly say I began my education in a madarsa. These institutions are much demonised all over the world.
Madarsas are one of the largest education networks, if not for them three-quarters of Muslims would be uneducated. At least they provide some modicum of education where there is no government school.
But time has come to change that. I dared to impress upon the senior authority of the madarsas in Deoband and Lucknow aiming at a top down approach, but it did not work, so we started the bottom up approach which we started in AMU.
We started training 100 madarsa students for a normal education. In one year we give them a dose of English, computers and social sciences. I am proud of the fact that some of our pass outs have got admission on their own merit in leading universities.
Those who memorise the Quran have memories of computers and can learn anything. This is the way forward -- school for Muslim kids in a secular environment instead of madrasa education. That should be priority area of Muslims.
The foundation headed by you started a school in the worst affected village of the Muzaffarnagar riots.
It was in a Muslim area, but now we have 10 non Muslim kids. We want to encourage all students that is why we called it Sir Syed National School.
It is for nation building, we want to create good citizens of the country. Forty families have offered me land to build schools, we need Rs 2 crore (Rs 20 million) per school for a good school.
The first is already running, for the second school our family has volunteered our old ancestral haveli in Sardhana. It is being modified and by March we'll have the school running.
That's my mission. I gained so much from a secular and modern education. I was entrusted to Irish Christian Brothers after I left the madarsa. I came out so well equipped that even if there was discrimination I cut through it and pierced through the barriers of discrimination.
That's what I want to equip young Muslim girls and boys.