'China pumps in a lot more money than what we do. China's space budget is close to $5 billion while it is hardly $1 billion for us.'
'We manage the programmes within the constraints of our budget. The main difference is we prioritise.'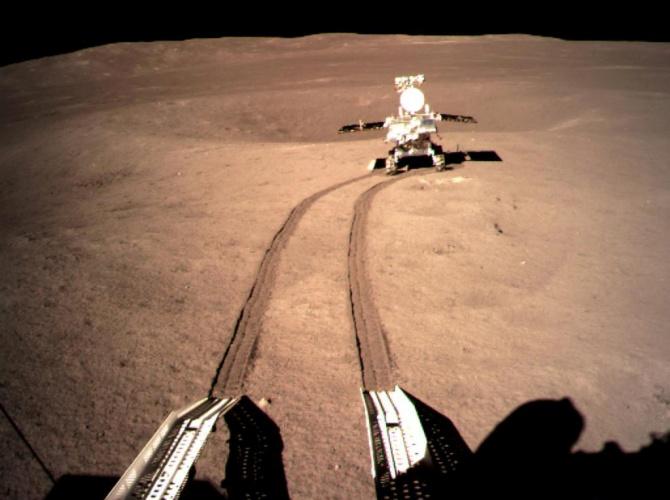 The probe named Chang'e 4, launched from southwest China in early December, landed on the Von Karman crater within the moon's South Pole-Aitken basin, the largest impact crater in the solar system, at 10:26 am Beijing time on January 2, 2019.
Shortly after the landing, a rover on the landing craft dispatched the first photograph of the moon's surface from its far side back to earth via a satellite communication relay.
Although China, the United States and Russia have operated robotic spacecraft on the moon before, Chang'e 4 is the first spacercraft to land on the side of the moon that always faces away from earth.
The landing 'marked a new chapter in the human race's lunar and space exploration,' the China National Space Administration said in a statement.
"It is a global breakthrough, no doubt about it," former ISRO chairman G Madhavan Nair tells Rediff.com's Shobha Warrier.