'Covid patients have infected lungs and the pollutants will further damage it.'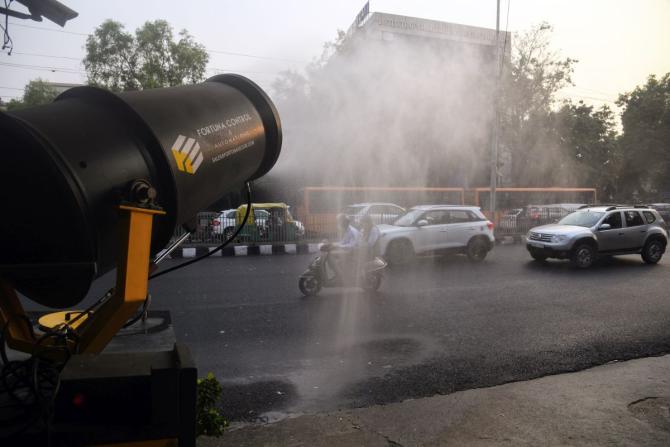 Delhi is once again under the grip of poor air quality, but what makes the situation grimmer than usual is the surge in coronavirus cases in the national capital.
The Arvind Kejriwal government has been trying to battle the poor air quality -- by banning firecrackers during Diwali, for one, and controlling stubble burning -- and the coronavirus pandemic by increased testing and treatment, but the situation is still worrisome.
Dr Sibasish Dey, head, medical affairs, Asia and Latin America, with ResMed, a leader in chronic obstructive pulmonary disease, is among those who feel that the blanket ban on firecrackers during Diwali by several states was a significant move.
Else, Dr Dey, below, says, the rise in chronic obstructive pulmonary diseases and related exacerbations as the result of decreasing air quality and increasing pollution could be particularly dangerous, especially with regards to the pandemic.
Dr Dey spoke to A Ganesh Nadar/Rediff.com about the effects of pollution on COVID-19 patients.
How does an increase in pollution impact COVID-19 patients?
Pollutants are directly infecting the lungs and heart.
WHO says that worldwide, there are seven million premature deaths because of pollution.
Covid patients have infected lungs and the pollutants will further damage it. PM 2.5 (fine particles) will keep the Covid virus longer in the body.
So the end of the year must be particularly bad time, given the spread of firecrackers and the stubble burning leading to an increase in air pollution?
I think there are several aspects to this. Air pollution increases around this time, it is seasonal and happens every winter. Agricultural pollution, vehicular pollution and crackers are the cause.
The entire ecology is bad for patients with respiratory problems.
Covid studies have revealed that increase in pollution results in an increase in respiratory diseases and Covid starts as a respiratory illness.
It makes even normal persons susceptible to Covid. Industrial smoke adds to the pollution. It affects the deepest parts of the lungs.
Fine particles get absorbed in the blood, which goes to the heart and causes heart problems.
It is not easy to change popular practices, so how does one solve this problem?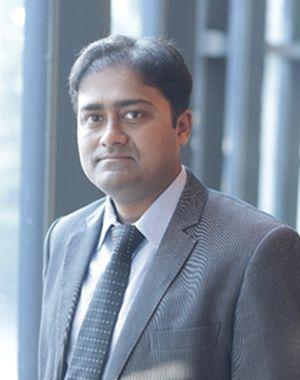 Education is the answer. Schools are doing their job -- teaching that crackers are bad for the atmosphere. Government is also legislating against it.
Delhi is struggling with an increase in air pollution due to stubble burning in farms surrounding it. It is also seeing a rise in Covid cases. Are the two connected
Theoretically, when air pollution increases, Covid patients are badly affected.
As the cases are not increasing in Punjab where the stubble burning is actually happening, the density of the population in Delhi could also be a reason.
Is growing more trees then the best remedy for air pollution?
I think so, as trees absorb a lot of pollution and they also prevent soil erosion.
Are there any medicines, exercises and food that can help increase immunity to air pollution?
Patients who have respiratory problems should not go out in the morning and evening. They should have 20-30 gm of fibre every day from bread, seeds, fruits and vegetables. They should have proteins and also natural anti-oxidants capsule or green leafy vegetables.
The impending vaccine must come as good news.
There are good results in the trials. Pfizer and Moderna look promising, but it is very difficult to predict when it will be released.
This is because we also need a cold chain to deliver. It has to be customised for our country. That will also take time.
I expect that next year first quarter it will be released and distribution will start in the middle of next year.