'The only quality required in this tenure is to be the military's yes man and that he has the capacity to do so.'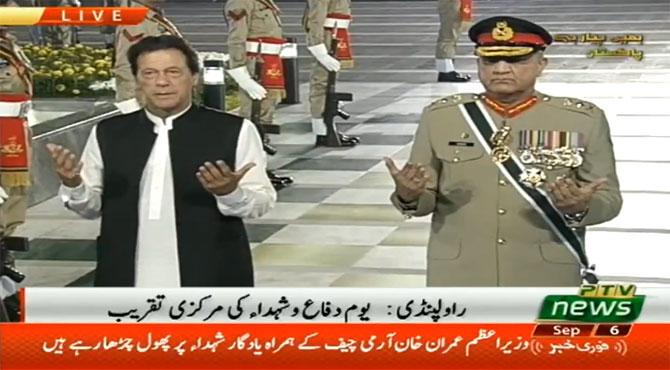 Journalist Reham Khan, who was married to Imran Khan for eight months, has not returned to Pakistan after her controversial self titled memoir was published.
Reham Khan kicked a storm for its scandalous allegations of drugs, sex, corruption, and illegitimate children, inviting law suits, trolls and personal attacks. It has not been published in Pakistan. The book release, pointedly, coincided with the Pakistan election that brought the cricket icon to power.
Nowhere on the cover of the book or in the author's note is there a mention of Imran Khan. Yet it is him who has dominated every news report and interview surrounding the book.
The memoir, according to the book's back cover, is the story of a housewife who walked out of a violent first marriage with three children and built a successful career in the United Kingdom and Pakistan.
"When you read the book from cover to cover you will understand why Imran is not just an individual or my ex, but represents the reason why our society has a collective anti-woman mindset," Reham Khan tells Rediff.com's Archana Masih in an e-mail interview.
You advised Imran to follow Indian Prime Minister Narendra Damodardas Modi's example -- Modi was chief minister of Gujarat for 10 years and had a development record to show before standing for PM. What are some qualities that Mr Khan can learn from Mr Modi?
I think Imran has the tendency to pick the worst qualities from other politicians. What I meant when I told him to follow Modi's model was that gain experience of being a CM for ten years in a challenging province and then target the PM's chair.
Unfortunately, he instead took to portraying himself as an extreme right winger and inflaming hate politics to secure the PM slot.
Good performance in government was never Imran's target.
His vision was limited to becoming the prime minister. Time will prove to everyone that I described him truthfully and accurately.
Have you travelled to India? What are your thoughts and impressions about Indian democracy and its people? What do you like about India?
I have visited India once for a conference and really liked the respect and hospitality of the people.
I had promised to be back in time for Raksha Bandhan to tie a rakhi to a brother I made in Delhi, but sadly the visa process between our two countries is exasperatingly long.
To me India is not much different from Pakistan. The problems are the same: poverty, hunger, abuse of human rights.
The dreams are the same too -- of providing for our families and giving the best education to our children.
We have a shared history and culture. We should be more connected and reject hate politics.
What can India expect from Imran Khan? He has said he is willing to take two steps if India takes one.
Is he capable of delivering on this considering he has had good relations with India, has travelled in India and knows India?
We are forgetting that Imran is in this chair not because he came here because of his independent struggle.
He is very much a puppet of the Pakistani military and a lobby in the West.
He has been put in to do their bidding.
I describe an interesting anecdote of Henry Kissinger about Imran in my book.
To expect Imran to make any independent decisions is unrealistic. Nawaz Sharif was removed because he wanted to give most favoured nation status to India and promote trade.
The Imran who has Indian friends and enjoyed spending time in India cannot be compared to the Imran who has sacrificed ideological supporters and sincere friends for this position.
We could not support his deviation from ideology and democratic norms and so all of us had to part our ways from him.
He wanted the prize so bad he was ready to throw away every moral in the book for it.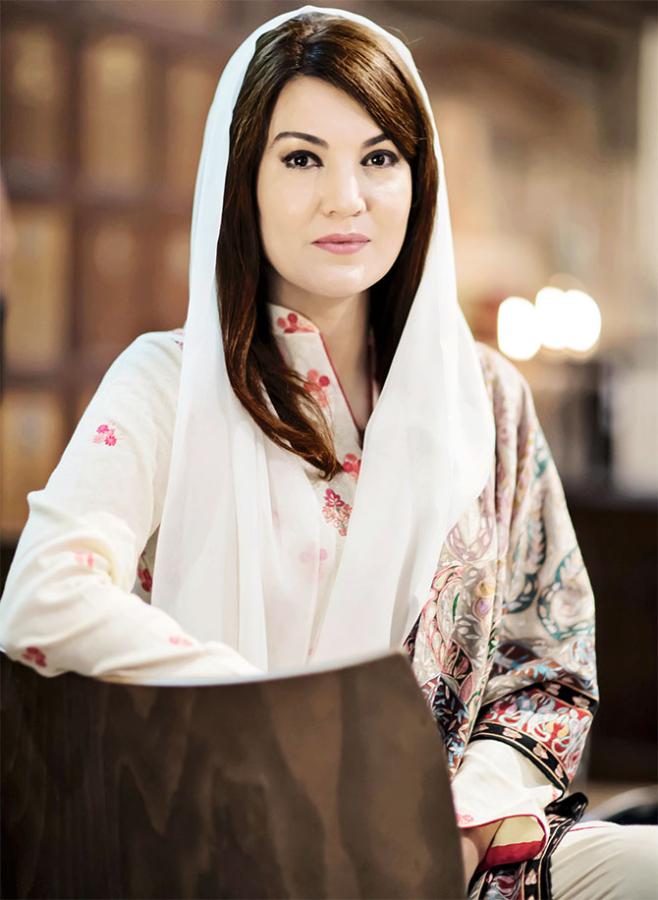 You have said this book is about you, do you feel your own story has been eclipsed by Imran Khan's?
This was bound to happen. The lobby I am against will do everything to take the main message of the book away. The media also gives him too much coverage and even some interviews such as this seems to be dominated by questions about him.
I accept it as he is very much part of my story. He represents everything I have opposed in life.
My struggle was against domestic abuse and women suppression and Imran collaborated with that very abuser and then maligned me his own wife to further his politics.
When you read the book from cover to cover you will understand why Imran is not just an individual or my ex, but represents the reason why our society has a collective anti-woman mindset.
What were the qualities of Imran Khan that you liked, that he continues to have? Qualities that will stand him in good stead as PM?
What I thought he was and what he turned out to be was two very different things.
I fell for his public persona of honesty and simplicity, but I discovered a man heavily dependent on a luxury lifestyle typical of a diva.
The only quality required in this tenure is to be the military's yes man and that he has the capacity to do so.
However no matter how well he behaves with the military will he be able to hang onto this position is looking close to impossible.
It is because the times that we live in require a real leader and that means that this experiment can only be disastrous for Pakistan and the region in general.
What modernity can Pakistan expect from Imran Khan, a popular-well educated leader -- in the field of governance, education, women -- and his outlook to steering his government?
I have been an active women and child rights campaigner and while Imran was in power in Khyber Pukhtunkhwa despite my repeated reminders he did not bring in a women's protection bill.
Child sexual abuse and violence against transgenders continued to rise. By the end of 2017 the remaining child protection units in 11 districts of KP were shut down.
42 schools, 39 of them girls schools closed in the Kohistan Valley. At the same time Rs 557 million was given to Madrassa Haqqania and it was given the status of a degree college.
Around the same time 30,000 professional engineers were out on the roads protesting as they were jobless.
Imran speaks to charm the heart, but when it comes to deliverance his track record is dismal.
In hindsight, do you regret not being the first lady of Pakistan?
How could you have contributed to the development of Pakistan, especially its women, in that capacity?
Absolutely not! I don't understand what is so special about being a first lady. That is such a sexist statement.
We must make it clear to younger girls that being someone's wife is not an achievement.
I married a man who asked for my help. I never aspired to be a politician or celebrity's wife.
The only man who proposed to me and pursued me for months happened to be Imran.
He seemed to be madly in love and I fell for his public rhetoric. Now I know his reality.
I would never want to be stood beside a man so wrong. I will contribute more in my own right as time goes on.
As his wife I was and would have been terribly restricted. I would hate to be a puppet's puppet.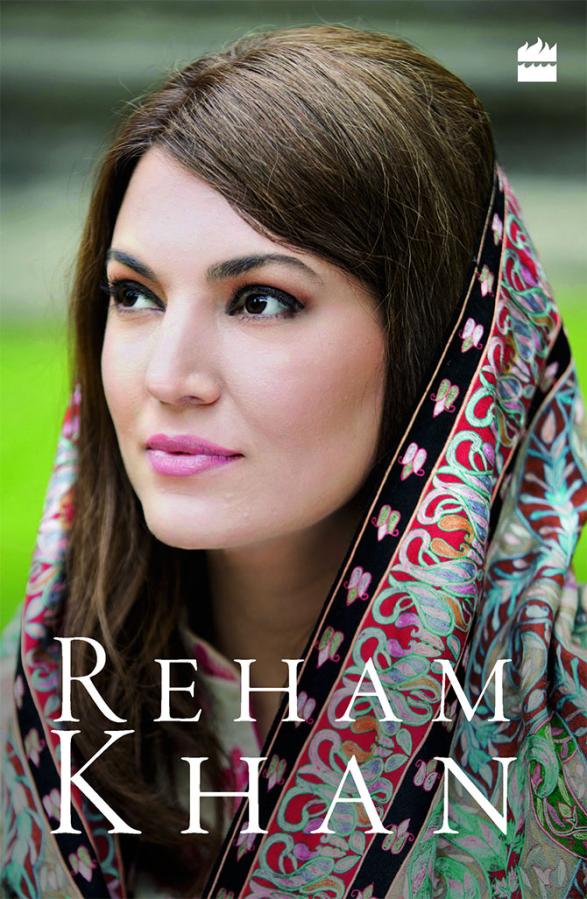 How has Pakistan changed for women, especially young working women?
Is Pakistani society moving to a more orthodox version of Islam, compelling Pakistani women, who have always been strong personalities, to adopt more traditional roles?
On the contrary, Pakistan has changed towards a modern inclusive progressive society.
I have lived in Pakistan for five years and I can tell you that it is only the corrupt pseudo elite that chooses to be misogynistic.
You should see how sensible the general public is. The response to Benazir Bhutto and recently the large crowds pulled by Maryam Nawaz are an example of how the awaam has no issue with women in power or seeing them in public.
This is the real face of Pakistan and increasingly women are emerging in every field.
Traditional attitudes are being rejected and we have some very sensible male and female voices coming out of Pakistan.
One great role model is cricketer Sana Mir. Similarly, there are a lot of young women rising to top bureaucratic positions and the judiciary. No one can compel women to do anything they do not want to do.
Women in Pakistan resisted the Zia regime. This time we won't even let it set in.
This is 2018 Pakistan. There is a reason that I did what I did because I know many thousands of girls look up to me for strength and I am not going to let them down.
I cannot crumble because both men and women have expectations of me.