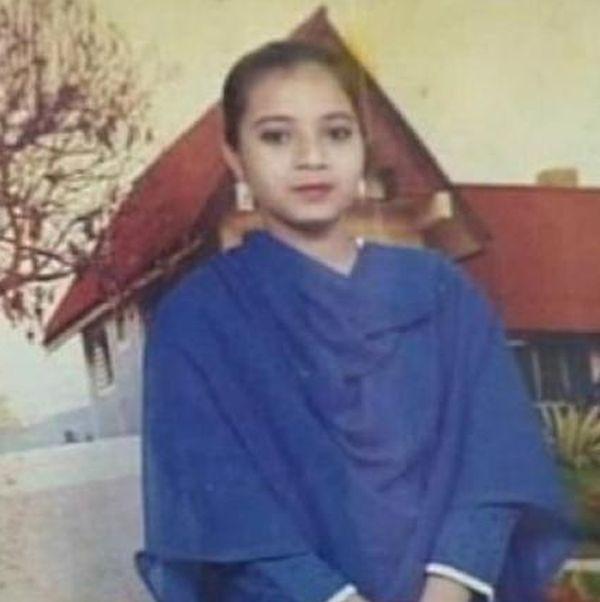 'There is nothing in Headley's testimony. Where is he saying anything? He says, 'I don't know, I don't know.' He says 'I overheard somebody's speech.' Is this evidence? This is double hearsay.'
'Is this evidence? What kind of game are you playing? Is this Kaun Banega Crorepati or evidence?'
'If this (the Ishrat Jahan encounter) investigation is really carried out further, it points to the heart of the BJP's political leadership. And therefore they want you to distract you and say terrorist, terrorist.'
David Headley, an accused in the 26/11 attacks, in his testimony to a Mumbai court on Thursday, February 11, claimed that Ishrat Jahan was a Lashkar-e-Tayiba terrorist.
Ishrat, who lived in Mumbra near Mumbai, was killed along with three others in 2004 in Ahmedabad by the Gujarat police in an alleged encounter. The Gujarat government, then headed by chief minister Narendra Modi, has all along maintained that she and the others killed with her were terrorists.
Vrinda Grover is the lawyer for Ishrat's family. Grover, below, left, spoke to Syed Firdaus Ashraf/Rediff.com about Headley's testimony.
How do you see David Headley's testimony in court on Thursday?
There is nothing in the testimony. Where is he saying anything? He says, 'I don't know, I don't know.' He says 'I overheard somebody's speech.' Is this evidence? This is double hearsay.
He still does not give any name. He is then given multiple choice questions to answer and then he answers. This is not evidence under Indian law.
But the BJP (Bharatiya Janata Party) appears thrilled about Headley's testimony against Ishrat Jahan.
Because if this (the Ishrat Jahan encounter) investigation is really carried out further, it points to the heart of the BJP's political leadership. And therefore they want to distract you and say 'terrorist, terrorist'.
Ajmal Kasab was a known terrorist, we gave him a trial and we did not shoot him dead. Why does the BJP run scared of this case?
So is Ishrat Jahan innocent or not? After Headley's testimony, many Indians will believe Ishrat Jahan was a terrorist, isn't it?
Headley does not know. He says, 'I don't know, I overheard some people talking about somebody', he still doesn't name her. Please look at the questions put up by the public prosecutor and the answers given by Headley.
The BJP has always been misleading the nation. What can I say?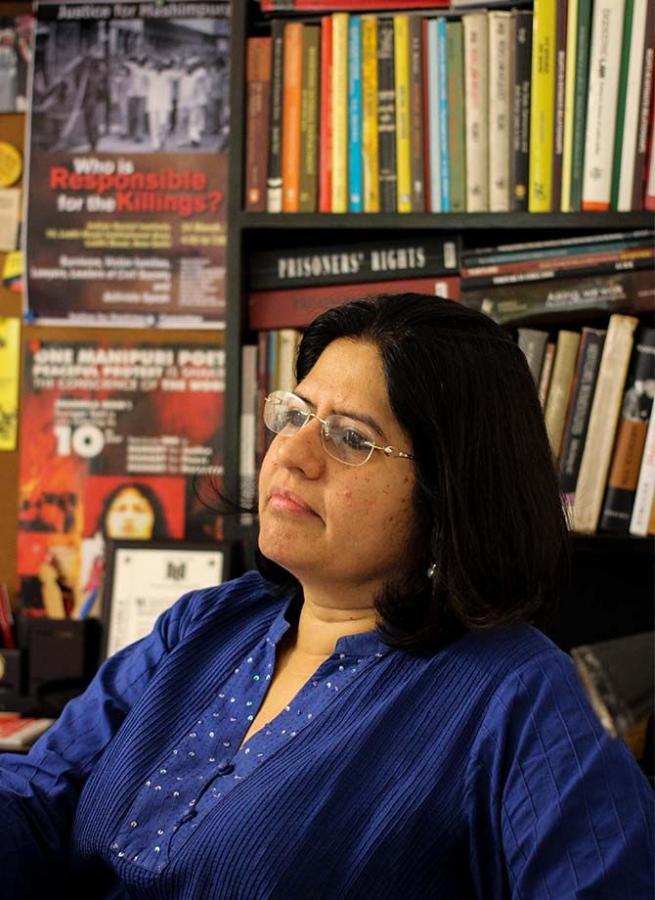 How is the Ishrat Jahan case related to the 26/11 case?
Ishrat Jahan was killed in June 2004, whereas the 26/11 attacks occurred four years and five months later, on November 26, 2008.
That is a very pertinent question. The reason will be explained if you look at who the public prosecutor was -- Ujjwal Nikam who was recently awarded the Padma Shri. It has nothing to do with 26/11.
Why was these questions posed today? It has only to do with politics. It has got nothing to do with India's national security.
So you think what happened on Thursday was a political drama?
I think the prosecutor should answer this. What he has got on record is still not evidence, and only political mileage can be got out of it.
Why can't we trust Headley? He has turned an approver in the 26/11 case.
Because Headley is not saying anything and before you ask me all this, why don't you read all what happened in court today?
I will, but why don't you explain briefly for our readers what happened in court today?
Headley is saying, 'I don't know.' Then he is asked (by the public prosecutor), do you know about a botched-up operation? He then says I heard Zaki-ur Rehman Lakhvi and Muzammil Bhatt (the 26/11 accused) talk about something and he says 'but I don't know where this happened.'
He then says there was some botched-up operation and some female member was killed, but I cannot recall the place.
Then David Headley is given a multiple choice question by the prosecutor. He says, 'I will give you three names, was it one of them? Nusrat Begum, Mumtaz or Ishrat Jahan.' Then Headley says Ishrat Jahan.
Is this evidence? What kind of game are you playing? Is this Kaun Banega Crorepati or evidence?
This is the nature of questioning that has happened in court. Headley was asked do you know that the LeT has a female suicide member, Headley says no.
This is all in the court's transcript that I am reading. Then he is asked, 'Do you know the name of the female suicide member of LeT' and he says, 'I do not know.' And then he is given three names. The man is saying, 'I don't know'!
What have the courts so far ruled in the Ishrat Jahan encounter case?
The courts are not proceeding in the trial ever since the government changed. I don't know why that happens, but it does. There are charge-sheets pending against Gujarat police officers and the Intelligence Bureau.
Has the trial in the Ishrat Jahan encounter case come to a halt?
The trial has not started. The accused are 11 Gujarat police officers and four Intelligence Bureau men.
But somewhere, public opinion will be built against Ishrat Jahan after Headley's testimony, isn't it?
That is exactly what the BJP wants to do. Where is the evidence? The media has to show the public that this testimony is unreliable.
You are directly accusing the BJP. But we are depending on Headley's testimony to convict Abu Jundal, the other accused in the 26/11 attacks. If we can trust Headley there, why cannot we trust him in the Ishrat Jahan case?
Correct, I agree. You can trust him if he says so. What is a witness? A witness knows something that has happened, something in front of him or which he has directly heard or which he has done.
What is Headley saying? He is saying I heard two other men talking about something. Is this evidence?
Look at all his evidence in the 26/11 case, he is saying he knows who in the ISI (Inter Services Intelligence) was doing what.
That is what I am trying to impress upon you. Please understand you are a journalist, you cannot be swayed by the BJP machinery.
I understand, but since we are depending on Headley's testimony to convict Abu Jundal, then why...
(interrupts) Correct, because Headley knew what Jundal has done. Headley does not know anything about (Ishrat Jahan).
Were you surprised to hear Headley speaking about Ishrat Jahan?
Not at all. I had been waiting for it. I am surprised it did not come out on the first day.
You knew this would come out?
Of course. The BJP has been saying it for the last four years.