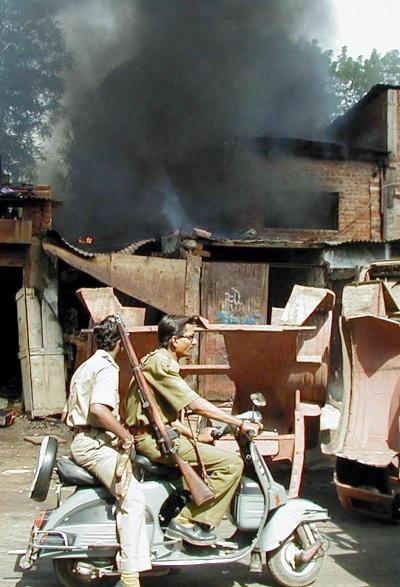 In an exclusive interview to CNN-IBN Goa Chief Minister Manohar Parrikar (bottom, right) blames the media for the recent controversy over his remarks on Narendra Modi's handling of 2002 Godhra riots in an interview to The New York Times.

Parrikar said the media selectively picked portions from his interview to NYT and irresponsibly reported his remarks on the Gujarat chief minister. Excerpts:
On quotes in The New York Times on handling of post Godhra riots in 2002:
Some of the TV channels are quoting me irresponsibly. It is a case of irresponsible journalism; picking up words they want from the interview. The crux of the interview is that Modi is sure to win the elections. I strongly support him; he is one of the best administrators in the country. In a question where they asked me what happened in 2002, I think it's a small incident, which happened in the initial stage, nothing beyond that. In fact, I was very strongly advocating for Modi in the interview. I'm surprised to see exactly a reverse manipulation by some sections.
On Modi being projected as the prime ministerial candidate:
You appoint him or anoint him as the PM candidate or not, people have already declared him the candidate.
On BJP's consensus on Modi as PM:
The moment the BJP named him the head of the campaign committee, people of the state particularly the youth have decided to bat for him. You will see the sweeping results in the next poll. That is what I have been predicting time and again.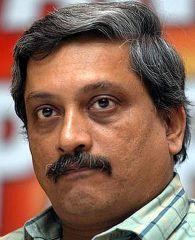 On declaring Modi as the prime ministerial candidate in advance:
I can't comment on that because I'm not the central leadership. In general, the common people have presumed him to be the prime minister. If at all I've to express my views, I will express them to some top leader or the party president. I'm not the central leadership so I don't know exactly what is the state of affairs.
On Modi's handling of the 2002 riots:
I've already said almost three months back that there were some administrative failures. After that, for 12 consecutive years he has provided the best administration and that's what people are longing for.
Zindagi mein kum zyaada nahin hota hain kya? Us samay naye naye Gujarat ke CM bane they tho; grip lene mein time lagta hain, lekin (There are ups and downs in life. Back then Modi was newly appointed as the Gujarat CM. It's take time to get a grip of the situation, but…) I'm not getting into details of that. He is an excellent administrator and we should go ahead and get him on the prime minister's chair for that.
Image: A policeman passes through a riot-hit neighbourhood in Ahmedabad in May 2002
Photograph: Amit Dave/Reuters