'It is safe to consume cooked non-vegetarian food.'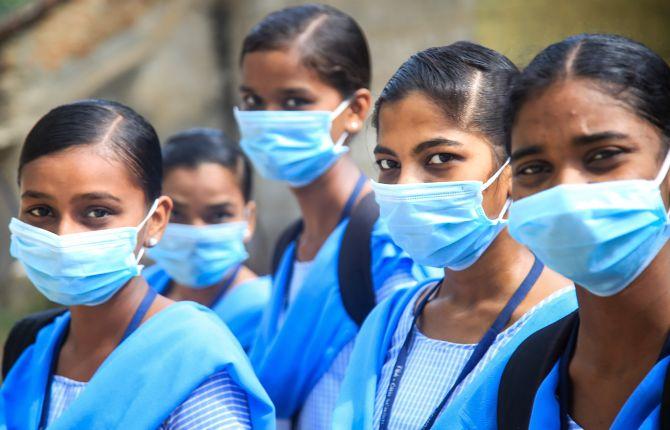 With the number of COVID-19 infected cases rising by the day, panic-stricken, people are turning to online resources and social media for information on how to stay safe and restrict the virus from spreading.
Dr Naga Suresh Veerapu, assistant professor, department of life sciences at Shiv Nadar University who has been researching infectious diseases for more than a decade says the next two weeks may be crucial for India.
While social distancing is important, he says, it is important to take necessary precautions and maintain good hygiene while watching out for warning signs.
"The risk of catching the virus is also greater depending on how long your commute is, or how well-ventilated your transport is," Dr Veerapu tells Rediff.com's Divya Nair.
How important is it to wear a mask? Should everyone a mask? Also, how to pick the right one?
Surgical masks are for people with disease symptoms like cough, cold, fever and difficulty in breathing and for people suspected of carrying the virus.
Judicious use of masks by the public will ensure masks are available for those working in the health sector and social care. These are people at most risk and should most certainly take all measures to protect themselves.
The surgical mask can be a simple and primary barrier. To a certain extent, it may keep us away from inhaling large infectious droplets for a short period. However, they can't be used for A long period as they get moist as we inhale and exhale humid air and the mask loses its effectiveness.
A dampened mask may absorb particles that may land on it; therefore, it is advised to change frequently.
In the absence of sanitisers (from popular brands) in the market, how can you make one at home?
We must keep in mind that washing hands thoroughly with soap for a minimum of 20 seconds is more effective than using hand sanitiser.
Using a sanitiser after washing your hands is an added measure.
People can make sanitisers at home. All you require is isopropyl or rubbing alcohol (99 per cent alcohol volume), hydrogen peroxide, aloe vera gel and essential oil, such as tea tree oil or lavender oil.
How will you know if you have the virus? What are the warning signs?
The common signs of COVID-19 infection include fever, cough, cold, and breathing difficulties, which are similar to seasonal flu infection.
In more severe COVID-19 cases, infection can cause pneumonia and other complications like severe acute respiratory syndrome, kidney failure, etc
If anyone has any of the above signs, it is advised that they isolate themselves and seek medical attention without delay.
If you are not infected (yet), is it safe to use public transport -- like bus, trains, metro or private ones like car pools or autorickshaws?
The best is to avoid or postpone participating in social gatherings and ground/air travel.
Risk of exposure to coronavirus is higher in shared and crowded places.
The risk of catching the virus is also greater depending on how long your commute is, or how well-ventilated your transport is.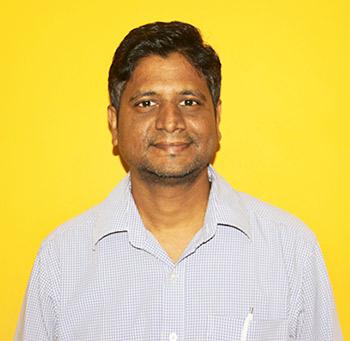 Is it safe to buy groceries and vegetables from local sellers?
I'd suggest that people who can afford should opt for purchase groceries and food online.
Is it safe to buy, cook or eat meat?
Yes, it is safe to consume cooked non-vegetarian food like eggs, chicken, mutton and seafood.
Hot temperatures can kill bacteria and viruses. However, it is essential to keep in mind that COVID-19 is not food-borne.
How safe is it to visit a hospital/clinic to treat common cold?
As we are under high alert of COVID-19 spread, it is strongly advised to seek medical attention immediately if one has respiratory illness.
Is it safe to walk/jog with a mask on?
One should take precaution and avoid early morning and late evening outdoor exercise as the concentration of pollutants is highest during this period.
Yes, one can wear a mask during the walk/jog, but remember to change the mask every six hours or once it is wet. Hold the mask by the strings and avoid touching the mask while you are wearing one.