'Switching loyalty from one party to another is completely unfair as it devalues my vote.'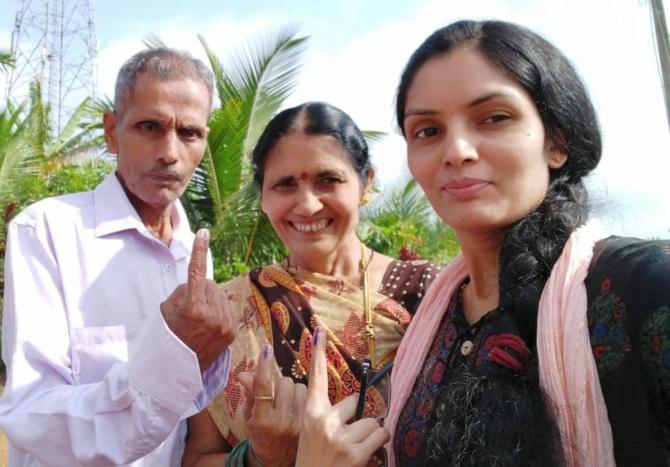 Are you as a voter sick of Aayaram Gayaram type politics?
Do you feel cheated if the MLA you voted for switched political alliance or party after getting elected?
If yes, then you are one of the voters like Meenakshi Menon, media and marketing professional and a founder trustee of the NGO Vanshakti.
Menon has filed a Public Interest Litigation in the Bombay high court seeking that a paragraph providing for the 'split and merger' of political parties in the Tenth Schedule of the Constitution, which deals with defections and splits, be declared as illegal, ultra vires and in contravention of its basic structure.
Her argument is that this provision is used by politicians for group defections, and voters are betrayed by such acts.
In an interview to Syed Firdaus Ashraf/Rediff.com, Menon reveals why she went to court and why as a voter she feels cheated when MLAs join hands with rival parties against whom they contested elections.
"Every year I have voted, be it municipal election, assembly election or for that matter national election. I tell myself now I should not have gone out and voted. so maybe I would have saved a lot of my time. It was not worth it."
Your petition has come at a time when a lot of voters have started feeling that they are being taken for granted as politicians keep shifting loyalties and parties after they get elected. How can the recourse to courts help?
We are hopeful that courts will take cognisance of the fact that ultimately the voter also has rights.
What we are trying to establish is that voters' rights need to get recognised because as voters we vote for a particular member of a party. We vote for an individual, politician, a party and its manifesto, that is, a combination of all these three factors.
We as voters want this franchise to be respected because we are a democracy.
Our prime minister says we are the mother of all democracies, then it is important for us to work within democratic principles of voters having the last say.
Currently what is happening is that when people are able to switch parties, they switch parties on the basis of which the voters have cast votes.
The voter is not asked for his or her opinion before an MLA or MP shifts loyalties from his party to another party.
They don't ask voters, is it okay for them to dump their party? Are they okay with dumping the manifesto which they felt was important to elect him?
What is the kind of solution you are thinking of?
There are two things here, and the first is that the solution must be a practical solution.
There is no point in me giving solutions which can be impractical.
There are three stages to this entire issue.
The first one is raising this problem, which I have done.
The second stage where a larger collective must address this problem and the fact that you are writing this interview is also addressing the problem.
Stage three is finding a solution.
Now because this is a complex issue there are no easy solutions. And there are smarter minds than mine, which is the judiciary.
Do you feel that the anti-defection law which was brought in to prevent democratically elected governments from being toppled has failed?
Correct. And if you read the law and the para 4 of the Tenth Schedule, it clearly mentions that it is a safeguard against defections.
But the problem is that because of the percentage of elected politicians can switch and a larger number of them switching loyalties, they are basically not violating the letter of the law but the spirit of the law.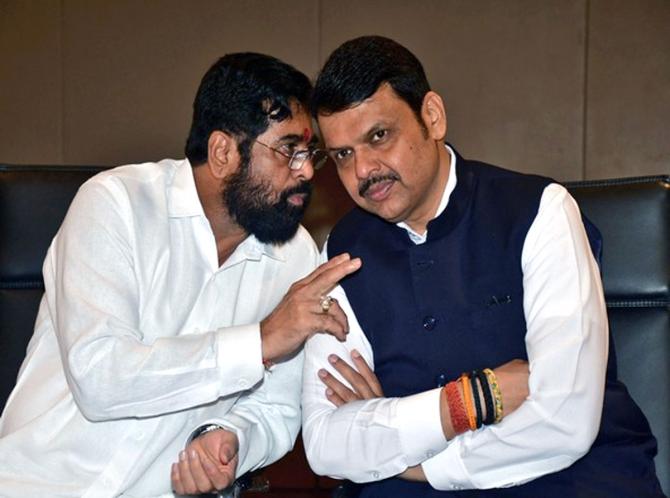 What I understand is that paragraph 4 speaks about disqualification on the ground of defection not to apply in case of merger. And here we are seeing examples like Maharashtra where the Shiv Sena and NCP are fighting each other in courts or in the speaker's chamber to get recognition as to who holds the reigns of the original party.
In this scenario, it looks like only a powerful ruling party decides what could be the outcome of this crisis.
In a democracy you have many parties and you cannot have a single party democracy because if it is the case then it is not a democracy.
When you have many parties and when a voter votes for a particular party, s/he votes according to the ideology of that party in which he is interested in.
We as voters do not take voting as our right alone but also as our responsibility. And if it is my responsibility then it is my right to make sure that my vote counts.
In the current scenario where parties keep switching sides and politicians keep switching sides, it goes to show that my vote as a voter is meaningless.
And if that is the case let us save money on elections because it is expensive to conduct elections. Let us save money because a politician has no allegiance to his party, the party does not have allegiance to any manifesto and manifesto is completely useless.
In which case, we will have one party rule.
Did you see the movie Jawan in which Shah Rukh Khan is saying the things that you just mentioned? Do you feel people should question their elected representatives regularly?
Yes, they should have a right to recall elected representatives. I have not seen Jawan -- and probably I will not see the film -- but I am happy if he has raised these issues in the film as a large part of India is paying heed to it.
What action do you suggest if political leaders switch loyalties after getting elected?
He should go back to the voters and say that he is a behrupia (imposter). I have come again with a new party and new ideology so please elect me again. If voters say okay and vote for him, then it is fine. And if voter says no, that you have changed your stance then s/he will not get elected.
I would like judges to rule on this issue and therefore I have approached the courts. All I am saying is that this switching loyalty from one party to another is completely unfair as it devalues my vote.
If we strengthen the anti-defection law, don't you feel inner-party democracy will be as good as dead, as everyone will have no choice but to bow to the party high command's diktat?
I am only saying as a voter my vote should have value. I am asking the courts to decide on that. If the court says the voter has no right (after voting) and politician is independent of any responsibility to the voter, then I get a very clear answer.
The anti-defection law was enacted to ensure that a political party member does not violate the mandate of the party and in case he does, he will lose his membership of the House.
Prior to 1985, what was Indian politics like that it became essential to come out with the anti-defection law?
In Indian politics we have fence-sitters, then we have people who broke the parties and got new factions and we have a history about all this political churning. There has been political churning and this will continue and that cannot stop because this keeps factionalism alive.
The fragmentation of a political party is part of a thriving democracy, but the issue is not that, the issue is that for years nobody spoke about the voter's right. Things were always seen from the political party's perspective.
Did it happen to you personally where your elected representative for whom you voted joined another party?
This has happened to me as over the years as I have voted for either candidates or for parties or the combination of a candidate and a party.
I have always felt at the end of it that I feel like a loser.
Every year I have voted, be it municipal election, assembly election or for that matter national election. I tell myself now I should not have gone out and voted. so maybe I would have saved a lot of my time. It was not worth it.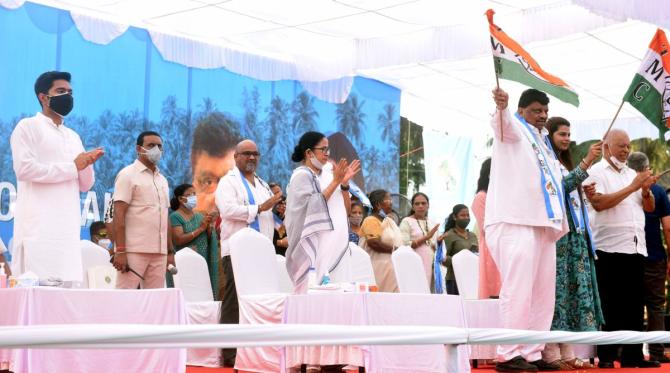 Former Goa chief minister Churchill Alemao got elected on an NCP ticket and since he was the sole NCP MLA in Goa he shifted to the Trinamool Congress. In this scenario, don't you feel people vote for the individual rather than a party or its ideology?
Churchill Alemao kept moving around. And if every time he moved he went back to the voters and asked for the mandate maybe voters would not have given him the mandate.
The fact is that we don't know whether the mandate transfers with the individual or not. That is the point as we are only making assumptions that the mandate transfers with the individual and when you believe that mandate transfers with individual, then you are supporting dynasty politics.
And currently we are saying that we are not into dynasty politics.
Would you say the anti-defection law as it exists is self-defeating?
Yes, it is as it does not deliver the outcome that it should have been delivering.