Dying To Survive, on its way to becoming China's biggest box office hit, may compel the Xi Jinping government to change its policy towards Indian pharmaceutical companies, says Tarun Vijay.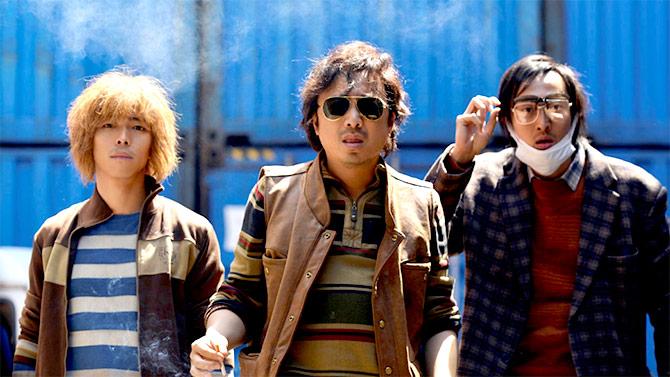 This is a story with Indian roots that has gripped China.
Made into a film called Dying To Survive, its box office earnings have crossed $200 million in the first week itself (According to a media report, 'the cumulative according to Ent was $199.7 million. The total included $5.7 million earned from 532 IMAX screens').
Dying To Survive is expected to become one of China's biggest hits.
The movie, which had 167,000 screenings in the first week, moved up to 193,000 screenings by the coming Saturday.
Helmed by debutant director Wen Muye, it is based on the emotional real-life story of a cancer survivor who helped cancer patients by providing them with cheap drugs from India.
Indian pharmaceutical companies are banned by from marketing their generic drugs in China.
When leukaemia patient Lu Yong finds that Indian drugs are equally effective in fighting the disease but much cheaper, he begins to smuggle them across the border to help other patients suffering from Chronic Myeloid Leukaemia.
Patients like Lu were forced to cough up $3,500 a month to buy the Western drug Gleevec while the Indian generic drug Veenat cost just $30.
The Western companies sue Lu for ruining their business.
When this news reaches the patients, about one thousand of them, who had survived because of Veenat, they petition the Chinese court in Lu's favour.
After a long drawn battle, the court rules in Lu's favour, bringing cheer to thousands of Chinese cancer patients.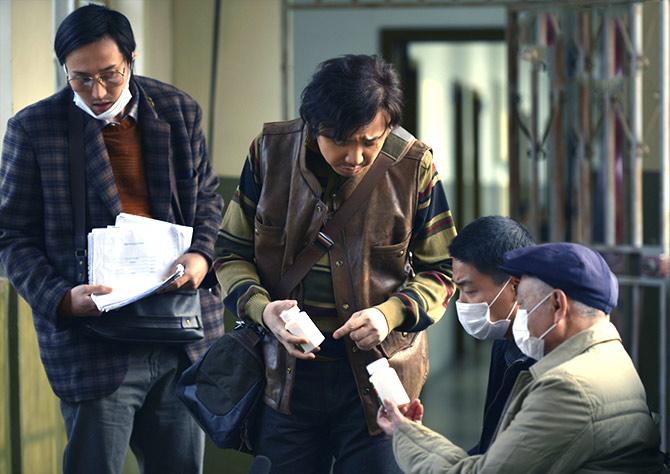 Dying To Survive has spurred a debate about China's drug policy.
In a Caixin Global (the Beijing-based media group) opinion piece titled 'China must wake up to injustice of high drug prices', Dr Chen Zuobing, vice-president, Zhejiang University Hospital and director of the Kangfu Medical Centre at the Peking University Third Hospital, said it is time to rethink certain rules surrounding pharmaceutical drugs.
'If someone commits a crime in order to profit from it, they are simply a criminal. But if someone has to commit a crime in order to survive, society must take a look at itself and ask who the guilty ones really are.'
On a flight to Chengdu from Shanghai, I was surprised to find that (the Chinese tabloid) Global Times, known for its scathing attacks on India, frontpaged the issue in its July 6 edition.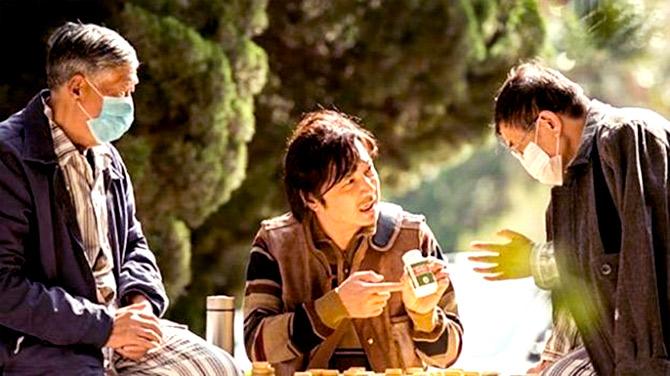 The fact is, no one can ignore India's prime position in producing generic drugs and the Chinese government is contemplating changing its policy towards Indian pharma companies.
At Sichuan University, where I was invited to speak to senior professors and faculty members on India-China relations post the Wuhan summit between Prime Minister Narendra Damodardas Modi and President Xi Jinping, this movie was a hot topic.
"The Chinese admire the Indian administration that has passed patents laws to protect the poor people's medical needs," Professor Wang Juanjuan said.
"Because of this, India has becomes a world factory to provide affordable and important medicines for common people and save many lives," he added.
"The movie is based on the true story of Lu Yong and has made China introspect and learn from India's experience."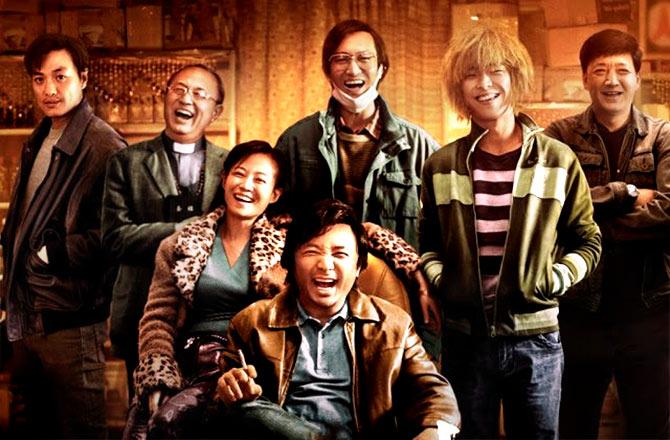 Dying To Survive -- which is co-produced by and stars Xu Zheng, the popular comic star who has films like Lost In Thailand and Breakup Buddies under his belt -- has become an impressive statement about the friendship between India and China that goes much beyond diplomatic and economic fault lines.
It lauds the late prime minister Indira Gandhi for drafting patent laws that helped India manufacture affordable generic drugs.
The fact that India is being appreciated in a superhit Chinese movie is certainly a great milestone in our bilateral relations and I hope it will be screened in India soon.
Tarun Vijay, former BJP MP, was the chief editor of the RSS weekly, Panchjanya, for 20 years.