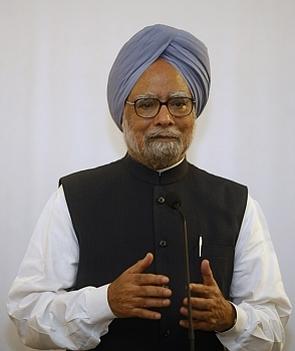 Amberish K Diwanji on Indian prime ministers and the seven-year itch.
Hendrick Smith was a correspondent based in Washington who wrote the book, The Power Game: How Washington Works. The book is a must read for anyone interested in how governments work (or don't) and the goings-on in the highest political office of the United States.
Some of the lessons can easily be applied to India despite the huge difference between the two countries. After all politicians tend to behave in a similar fashion!
Smith made an astute observation. He found that with some notable exceptions (such as Franklin Delano Roosevelt), US Presidents invariably commit horrendous blunders in their second terms. More often than not, the president is brilliant in his first term, and which gets him a second term. But from then on, it is downhill…
The irony is hard to miss: post World War II, US Presidents are limited to two terms, which means in the second term a US President has the freedom to undertake bold measures without worrying about another re-election. Despite this, second terms are worse.
Dwight Eisenhower was busy playing golf in his second term, letting the then Soviet Union get ahead in the space race. Richard Nixon was brought down by Watergate and Ronald Regan by the Iran-Contra scam in their second terms. Bill Clinton had Monica Lewinsky and George W Bush… well, his second term only worsened the mess he started in his first term.
A reading of Indian political history shows a similar pattern: our prime ministers tend to self-destruct after six to seven years in office. Let's start from Jawaharlal Nehru. There can be no doubt Nehru was fabulous when he took office in 1947, laying the foundations of our polity and society that remain strong. The adoption of the Constitution showed his belief in the rule of law and the 1952 elections firmly put India on the road to democracy, so very different from neighbouring China.
But some of the economic decisions he began to take after seven years were terrible. In 1956, he steered India towards planned development during the Congress session at Avadi. His decisions on Tibet and China in the late 1950s cost India dear and destroyed him. Had Nehru quit office in 1957-58, something he mulled over, he would have had an unblemished reputation.
Similarly, Indira Gandhi was amazing in her first seven years, despite facing a strong opposition. In the late 1960s, she pushed India towards the Green Revolution. The year 1971 was the high point in her political career. She first won the elections handsomely, and later led India to a brilliant victory over Pakistan. She even stood up to US bullying, making it the high point of our diplomacy (compare this with our craven behaviour today!). She was truly the Iron Lady.
But after seven years in office, things began to go wrong. Rising prices led to protests across India, all of which culminated in Emergency. Indira Gandhi's stint in power from 1980 to 1984 was quite terrible; the Khalistan problem peaked and led to her assassination.
One would think that Manmohan Singh would have learnt his lesson to be careful in the second term, but alas it was not to be. In his first term, Singh disregarded politics and continued A B Vajpayee's projects, he pushed for reforms where necessary, and bravely insisted on signing the US-India civil nuclear agreement, believing it was in India's best interests. He was led by his conviction and courage.
When economic problems arose in 2008, the government responded well, providing a stimulus but not going overboard with it. Many economists believe the government was on the right path. Singh had a halo back then.
Alas, it disappeared all too fast. Singh, who is now India's third longest serving PM, having overtaken Vajpayee's six years in office, has been an unmitigated disaster in his second term. When scams began surfacing in 2010, he did little to either probe them or punish the guilty. Worse, fingers were soon pointed at the Prime Minister's Office.
Dr Singh is no longer seen as the clean politician who was the darling of the middle-class; while hardly anyone believes he has personally stood to gain from the corruption scams, most believe he stood by twiddling his thumbs while others robbed India.
Regardless of whether the Congress/United Progressive Alliance or the Bharatiya Janata Part/National Democratic Alliance wins the next elections, it is almost certain that India will have a new prime minister in May 2014. That is real good news because prime ministers do great work in their first term. Only a new prime minister can pull India out of its current mess. Having said that, let us also make sure that whoever the prime minister is, he or she doesn't get a second term!