A public blacklist that bars you from flying for a certain period -- based on the severity of your offence -- could in fact deter others from behaving badly, says Anjuli Bhargava.
Illustrations: Uttam Ghosh/Rediff.com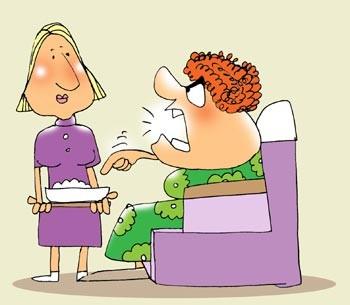 I don't know how many readers remember Jitender Mohla who managed, a few years ago, to create a commotion both in the air and on the ground with his antics on-board an IndiGo flight.

Mohla claimed he belonged to an unheard of terrorist group, said he was armed and that he was carrying a pouch of needles that had the power to sedate those pricked.
He said he planned to hijack the flight and claimed to have accomplices on board.
In a situation like this -- where no chances can be taken -- things swung into action on the ground.
The then prime minister, home minister and others in charge of security were informed.
The cabinet secretary held an emergency meeting.
Besides the panic it spread among the crew and passengers, a lot of time, effort and money was wasted for something that turned out to be a false alarm.
Mohla's may have been an extreme instance but incidents of unruly behaviour on flights are a common problem both in India and overseas.
More recently, GoAir offloaded a female passenger who for some inexplicable reason threw her handbag on another passenger and pushed others to enter the aircraft first. She claimed to be a celebrity -- perhaps to justify her actions.
While this may seem like a minor misdemeanour, in a highly repressed society as ours, these incidents quite often have a sexual overtone, making them even more unpalatable.
More recently, an Air India hostess suffered at the hands of a passenger who went so far as to touch her and passed lewd comments. There have been at least two or three instances of passengers performing lewd acts in front of stewardesses while airborne.

At times, incidents have turned quite ugly, involving more than one passenger and have frightened the crew and passengers on board.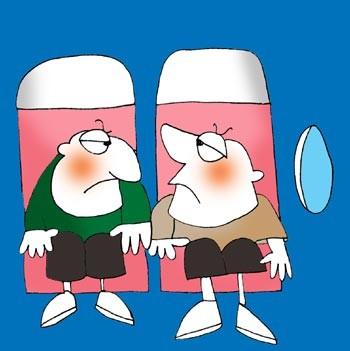 I remember one instance a few years ago when all hell broke loose on an IndiGo flight when five men molested, abused and misbehaved with four air hostesses, after being refused alcohol -- something that is not served as a rule on domestic flights. The fact that it involved a group of men instead of a single passenger made it all the more intimidating and harder to control.
It's not as if such incidents are restricted to India.
The International Air Transport Association has reported a worrying rise in unruly flyers globally.
According to its latest data, airlines across the world reported 10,854 cases of unruly passenger incidents in flights in 2015. This equates to one incident for every 1,205 flights, up from one in every 1,282 flights in 2014.
In India, too, aviation ministry officials say that there has been an increase in the sheer number of cases -- even if the percentage is roughly the same.
More Indians are flying now than ever before and several of these are first-time fliers.
In all these years of covering the airline industry -- and having witnessed some of the bad behaviour crew has to contend with myself -- I have often argued that one of the toughest jobs to do is that of a flight attendant.
While not all incidents are ugly, passengers often tend to take their frustration out on crew who they see as an easy target unlikely to retaliate.
Readers may remember the case of Steven Slater, a JetBlue steward who made a dramatic exit from the aircraft -- and his career -- by letting himself out through the emergency chute. He'd had enough!
That's why I think the aviation ministry's idea of some kind of 'no-fly list' is a good idea.
In a country with our numbers, expecting the police and other security agencies to deal with these kinds of cases would be unreasonable; they have plenty to do as it is.
Imposing financial penalties would result in further burdening in an already highly litigative society. Getting passengers to pay would be a herculean task -- often not worth the effort.
Yet, there's no reason why people should be allowed to get away with murder, so to speak.
A public blacklist that bars you from flying for a certain period -- based on the severity of your offence -- could in fact deter others from behaving badly.
If you can't maintain the etiquette most others manage to observe -- like a child relegated to a corner -- you can be grounded for bad behaviour.