'Despite a quarter century since India began the uphill battle of moving away from its peculiar hybrid of imperial-feudal-socialism, it remains distressingly -- and sometimes reassuringly -- the country I left in 1986,' says Rahul Jacob.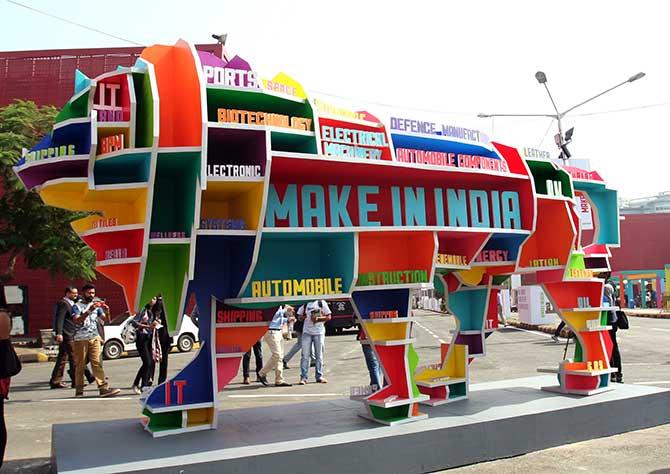 A friend recently forwarded me details of a shammi kebab specialist in New Delhi. Along with the menu were his reminiscences of eating kebabs in winter with his father in old Delhi as a child.
Food, even more than music perhaps, propels us hurtling down memory lane faster than most of our preoccupations.
At a chautha a few years ago, most people came dressed in bright colours as a tribute to my friend Nandini's sense of style. Her 20-year-old daughter sang her mother's favourite song Kaisi Paheli Zindgani from the incomparably romantic ParineetaL. What made me smile again as we left the very full large hall were bottles of Depaul's cold coffee that we had drunk as college kids.
Nostalgia -- and even more so its close cousin, melancholy -- gets a bad press. But the great writer Orhan Pamuk devoted an entire chapter in his book Istanbul to luxuriating in huzun or melancholy.
In an extraordinary sentence so teeming with memories of Istanbul that it runs on for a few hundred words, one realises that Pamuk is also talking of a melancholic nostalgia: 'Of the old booksellers who lurch from one financial crisis to the next and then wait all day for a customer to appear... of the teahouses packed to the rafters with unemployed men...'
I was immediately reminded of the Calcutta of my childhood, a reinforcing loop of nostalgia that was lost on my colleagues in London, who complained that the newspaper had never run a sentence that long. I live at least a third of my life in the past, often specifically in 1980s Calcutta even though I have visited just once since 1999.
I collect friends who live by that laid-back ethos -- by which I mean they are apt to call you at 6 pm and insist you come to dinner that night if you're free and eat whatever they have cooked, which is almost always delicious. Or demand a game of tennis or squash at very short notice.
I am closer to a few of my friend's mothers in New Delhi than I am to many of my aunts because they are apt to refer to seeing the great gospel singer Mahalia Jackson perform in Calcutta in the late 1960s, a reminiscence that seems to them still relevant as it did to my late parents.
There are real pleasures to living in past-present tense, but they are not always explainable.
I am not sure why I felt a need to buy an HMT Janata when I was not especially fond of the one handed down to me by my elder brother when I was a teenager, but I now love the watch's minimal design.
I don't know why I need Rooh Afza rose syrup in the kitchen from Holi to Diwali except to say that my Hindi tutor always served it.
All through college I regarded Old Spice as old-fashioned. But today it has pride of place on my dressing table; it reminds me of being kissed by my father as he rushed off to work.
Arriving at this paper's office on what remains of India's Fleet Street at the cusp of old and new Delhi, I am often reminded of driving down the road on my way to Connaught Place when I was a college student. Reassuringly, my neighbour in the office is someone I remember from when I first started freelancing for this paper in 1986, writing profiles of such advertising luminaries as Hindustan Thompson's Subhas Ghosal.
To rework the old L P Hartley line, the past is not a foreign country, at least not in India. Despite a quarter century since India began the uphill battle of moving away from its peculiar hybrid of imperial-feudal-socialism, it remains distressingly -- and sometimes reassuringly -- the country I left in 1986.
In the past week, I have been told that the Delhi transport office will not accept as proof of residence a lease ratified at the offices of the Delhi Development Authority.
I must instead provide a bank statement from a government-owned bank or a government telephone company in order to merely transfer the ownership of my car. (I have neither.)
My mover has told me that the shipment of my furniture in New Delhi can only go through Pipavav port in Gujarat or one in Mumbai. Why, I asked. The furniture is headed for Hong Kong and ports in Odisha or Tamil Nadu would make more sense. "It's the Indian government. There is no logic," he replied, saying all consignments from north India have followed this circuitous route for the past couple of decades.
Perhaps Kanhaiya Kumar and Umar Khalid if they go on to be political leaders or activists and those of their peers who are studying to become civil servants will put idealism and common sense back into governance in the country.
They have certainly seemed more articulate and less embittered than anyone I have seen speak in Parliament this week.
Superpower status for India seems a silly goal anyway, but a kinder and more logical government is surely not too much to ask for. One that helps primary and secondary school students actually learn something rather than cleverly demonising university students as an early electioneering ploy, for instance.
We can only look to the future and hope.
IMAGE: A scene from the Make In India event in Mumbai. Photograph: Sanjay Sawant/Rediff.com