'Much can be done by India under the provisions of the treaty to make full use of its rights it has.'
'The impact of that will be felt downstream,' explains former Foreign Secretary Kanwal Sibal.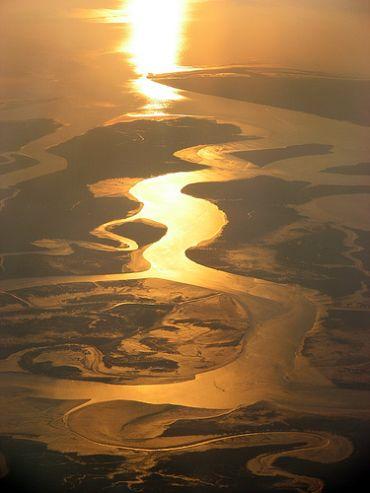 Despite the military conflicts of 1965, 1971 and 1999 (Kargil), Pakistan's abetment of terrorism in Punjab in the 1980s, in Kashmir from end-1989 onwards and against cities, financial and religious targets all over India in the last 26 years, India has not threatened Pakistan with a review of the Indus Waters Treaty, IWT.
We have treated the Treaty as sacrosanct, outside the purview of any retaliatory action by India despite major provocations by Pakistan.
We have carried the burden of being 'responsible' and honouring our commitments beyond what would be reasonable in a context such as the one of Pakistan's undeclared and unremitting war against us.
The ugly reality is that Pakistan treats India as an enemy, uses terrorism as State policy towards us, nourishes openly jihadi groups targeting India, refuses to try those responsible for unspeakable acts of terror against India such as the 2008 Mumbai attacks, targets even our Parliament, continues to foment violence in Kashmir, openly supports the separatists in the Kashmir valley, seeks to ignite communal tensions in India, violates the Simla Agreement and threatens India with the use of nuclear weapons.
Should we in this circumstances accommodate it on the waters issue more than we need to?
The IWT is based on the premise of friendship and goodwill between the two countries and not a policy of inflicting a thousand cuts by one country (Pakistan) on another (India).
The IWT is highly favourable to Pakistan by any standards. Possibly no other upper riparian anywhere in the world has been so considerate to a lower riparian as India has been to Pakistan.
80% of the waters of the Indus basin were allocated to Pakistan and 20% to India, with the three eastern rivers reserved exclusively for India and the three western rivers for Pakistan with some rights listed in detail provided to India.
India's act in agreeing to the IWT contrasts with that of China, Pakistan's all-weather friend. China does not recognise any obligation to a lower riparian. It controls several major rivers that flow from Tibet to the subcontinent as well as Southeast countries.
The international law on riparian rights on transnational rivers is not sufficiently well developed and China exploits that situation.
China is implementing power projects on the Brahmaputra in Tibet, but does not share its plans with us. As a lower riparian we want China to share data on water flows with us, but its receptivity is minimal.
While its technical experts have planned projects for diverting the Brahmaputra waters northwards we have no room for a dialogue with China to obtain an insight officially into these plans.
The standard Chinese response to expression of concerns about their projects is that China would not do anything that would harm downstream countries. In other words, China will unilaterally decide on water projects upstream and assessment of any impact downstream will be theirs and not a joint exercise.
Turkey too has disregarded the rights of lower riparians like Iraq and Syria with its massive GAP in the Tigris/Euphrates basin. Its argument has been that the Arab countries have oil and Turkey has water, and because the former do not share oil with it, it has no obligation to share its water resources with them.
Our inexperience in water mattered in the 1950s when this Treaty was negotiated, our financial needs, and the pressures of the moment made us amenable to the US and UK manoeuvring through the World Bank a highly advantageous deal for Pakistan that also included payment of 60 million pounds sterling by us to it to build irrigation structures on its territory necessitated by the division of the waters under the Treaty.
Climate change issues and the threat of glaciers melting in the Himalayas were not known when a water stressed country like our agreed to such a lop-sided deal with Pakistan brokered by external interests for geopolitical reasons.
Despite the highly favourable deal it obtained Pakistan has been putting us on the defensive on IWT issues, claiming that India is denying it its allocated share of water and is building projects on the western rivers that would interrupt the flow of water downstream.
In recent years Pakistani governments have expanded core issues with India by adding the water issue to that of Kashmir. Because Pakistan has been losing traction on the Kashmir issue with the international community it needed to invent another issue that would be emotive and justify Pakistan's continued hostility towards India.
Cartoons have appeared in the Pakistani press showing a starving Pakistani peasant seated on parched land looking at a fat Indian guzzling down a huge container of water. Muhamed Saeed has been threatening jihad against India on this issue.
The propaganda war against India that was unleashed a few years ago because of declining water availability in Pakistan reached a point that obliged the Pakistani IWT commissioner to remark publicly that India was not in violation of the IWT and the then Pakistani foreign minister Shah Mohammed Qureshi to acknowledge that the blame lay with Pakistan's own wasteful water policies and not India's actions.
Major floods in Pakistan between 2010 and 2014 exposed the bogus claims of Pakistani lobbies about India being guilty of squeezing Pakistan on water availability.
Yet, elements in Pakistan continue to believe that a review of the Treaty is required so that basin management and other joint efforts to augment the flow of water in it -- which are outside the purview of the Treaty -- are undertaken in a spirit of cooperation.
This would mean enlarging the scope of the Treaty beyond the partitioning waters, as was done in the case of land in 1947.
Pakistan has systematically obstructed construction of power projects on the western rivers as expressly allowed under the Treaty by dragging India into protracted arbitration proceedings and causing delays in project implementation as a result.
This is the case with the Baglihar and Kishenganga projects. Pakistan has abused the dispute settlement mechanism in the Treaty to make sure that Kashmir continues to suffer from power shortages which, in turn, feed negative public sentiments against India.
Under the Treaty, India is obliged to allow the waters of the western rivers allocated to Pakistan flow except for defined domestic, non-consumptive and agricultural use as well as power generation.
We can construct storage facilities on these rivers upto 3.6 MAF for various purposes, but no storage has been developed so far.
We have been permitted an additional agricultural use of 701,000 acres, of which only 270,000 can be developed till storages are constructed.
Under the Treaty, India and Pakistan have appointed their respective commissioners for the Indus waters who meet annually as the Permanent Indus Commission.
While no official announcement has been made, sources have indicated that the review meeting taken by Prime Minister Narendra Modi decided to suspend the meetings of the Permanent Indus Commission, which would be a serious step as it would mean that the commissioners will not meet on normal implementation issues, the procedure for dispute settlement would be blocked.
India apparently intends to restart the Tulbul project on the Jhelum which was suspended by India in 1987 because of Pakistani objections, but has formed a part of the Composite Dialogue agenda for years without, however, any progress.
An inter-ministerial task force has been set up to examine India's permitted usage of the waters from the western rivers.
Of the potential for power production of 18,600 MWs from these rivers, only 3,034 MWs is being produced so far.
Projects to produce 2,526 MWs are under construction, whereas an additional 5,846 MWs of capacity is in an advanced stage of planning.
India is also forced to release 3 MAF of Sutlej and Ravi water which is entirely India's because of incomplete water works on our side.
Much can therefore be done by India under the provisions of the Treaty to make full use of its rights it has. The impact of that will be felt downstream.
Our default in this regard has been to Pakistan's advantage, over and above the inherent advantages it gained from the Treaty per se in 1960.
India is not thinking of abrogating the Treaty though if Pakistan's behaviour remains unchanged, it could.
It is worth remembering that the US abrogated the 1972 Anti-Ballistic Missile Treaty with the Soviet Union in 2002 even though the Cold War had ended and conditions for strengthening international peace and cooperation had been created as never before since World War II. And there was no provocation from the Russian side that justified this action.