The only thing that might justify a response is the desperate state of Pakistan's economy and how its people are suffering.
But it's better to be heartless for now, argues Shekhar Gupta.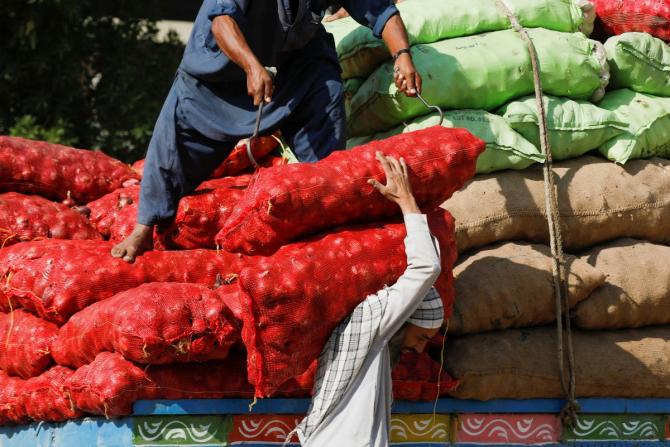 Pakistan recently succeeded in doing what it hasn't lately. It got itself into Indian headlines for positive and apparently peaceable intentions.
We will be looking at three explanations for where they are coming from. And three arguments why the best response to them is no response at all.
Prime Minister Shehbaz Sharif said in an interview with the television channel Al Arabiya that Pakistan had learnt its lesson, having fought three wars with India, and now wanted peace.
It came days after a column where a retired Pakistan air force Air Vice Marshal Shahzad Chaudhry made an impassioned plea for peace with India.
The reason this wasn't dismissed as a peacenik rant is that Air Vice Marshal Chaudhry is seen as embedded in the establishment and its powerful Inter Services Public Relations.
The first part, where the Pakistanis are coming from, is easy to see.
They desperately need three things: Strategic breathing space, financial generosity and most of all, relevance.
Since 1950, Pakistan's geographic location has been its greatest strategic asset.
As long as the Cold War was on, it was relevant because it was next to Afghanistan -- a Soviet buffer State -- and India pretty much seen as a friend of the Soviet Bloc, if not an ally.
Once the Soviets were defeated, Osama bin Laden ensured Pakistan's geostrategic leverage by basing his headquarters in Afghanistan, which Pakistan was now seen to control through the mujahideen.
It was brilliant for the Pakistanis as long as it lasted. It brought them billions of dollars in aid, weaponry and diplomatic support.
This included the Western ambivalence on India's case on Kashmir.
But the Islamism that the Pakistani establishment used to drive their operations in Afghanistan also seeped into them.
That's why they slaughtered their own golden goose by 'winning' the war against the Americans in Afghanistan.
Imran Khan called it a liberation, and many in the establishment -- including then ISI chief Lieutenant General Faiz Hamid -- celebrated it as a victory of Islam.
With Afghanistan dropping off from the American mindspace, Pakistan had lost its own strategic asset.
Now nobody, not even China, is willing to cut it any slack vis-a-vis India.
Pakistan has few cards to play with on its familiar strategic chessboard.
Until it can figure out its plan B, it needs breathing space.
Talks with India are just the way to go.
Pakistan's economy is bankrupt. The only reason it doesn't look as bad as Sri Lanka is that there is already the real Sri Lanka hereabouts.
Pakistan believes that the Gulf Arabs will never let one of the largest Sunni States and the only overt nuclear power in the Islamic world collapse. It comes with conditions now.
One of which is, stop messing around with India. Nobody has any patience with Pakistan to indulge its shenanigans to its east.
Besides, the same Muslim countries have a much deeper economic and strategic relationship with India.
For Pakistan to keep this oxygen flowing, it needs to convince its donors it has changed, that it has dumped strategic hubris for realism and humility.
'See, I am even talking with India.'
Pakistan's lost relevance flows from the fading of its geostrategic leverage. That isn't all, however.
The other half of that relevance came from being a persistent nuisance not just for India, but through that to the entire well-meaning world, by making it worry about a nuclear war here.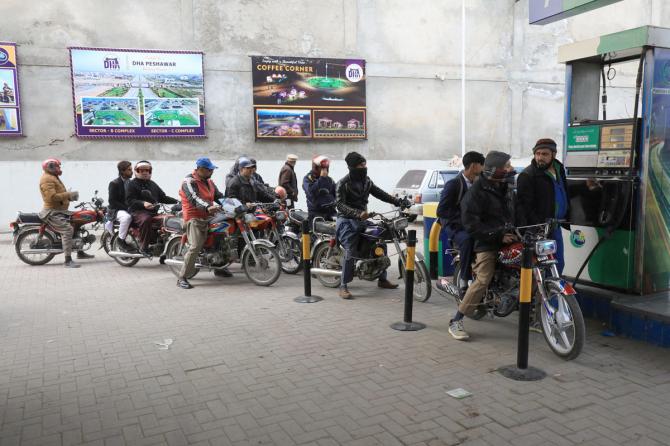 That's why the late scholar Stephen Cohen used to say that Pakistan negotiates with the world by putting a gun to its own head: 'Give me what I want or I might pull the trigger. Are you ready to clear up the mess?'
That was ensured by keeping a low-intensity conflict with India simmering.
You could turn the burner low or high depending on how badly you needed attention.
It was safe as long as India wasn't retaliating.
The Uri cross-border strike and then the Balakot bombing changed the rules.
Once India demonstrated it would retaliate and not bother about the fear of escalation, nuclear or not, that bluff was called.
For Pakistan, this completed its irrelevance. Resumption of dialogue with India might bring some of it back.
There are many good reasons why the best Indian response to these Pakistani moves is no response.
But there's none as important as the fact that it won't be good for Pakistan.
It will harm the country and its people.
Anything that gives breathing space and strategic relevance back to Pakistan is negative for India. It's worse for Pakistan.
Because it will encourage Pakistan's powers-that-be to believe that they are very smart people navigating their way in a sea of gullibility.
If they are reprieved again, another such crisis will come soon.
And ultimately, it's the people who pay. Watch those sad videos of people chasing atta (wheat flour) trucks.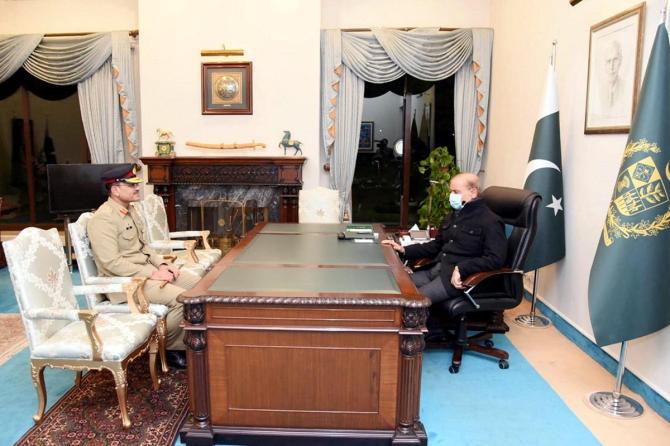 This is for a population that was two-thirds richer than that of India (65 per cent) until 1985, on a per capita GDP basis.
I choose that reference point because it was around that time that Pakistan embarked on its campaign to use terror as a weapon against India.
Today, it is about 33 per cent behind and the gap is rising.
India's GDP is growing almost twice as fast, and its population is rising at almost half the rate of Pakistan's.
Both determine the rising differential in per capita GDPs.
Don't give Pakistan a breather or relevance unless there is tangible evidence that the nature of that being has changed.
The only thing that might justify a response is the desperate state of Pakistan's economy and how its people are suffering. But, it's better to be heartless for now.
Ultimately, it's for the people of Pakistan to demand course-correction from their rulers.
The crazily rising popularity of Imran Khan proves they are making no such demands, have no such realisation.
Which brings us to the next reason why no response is the best response.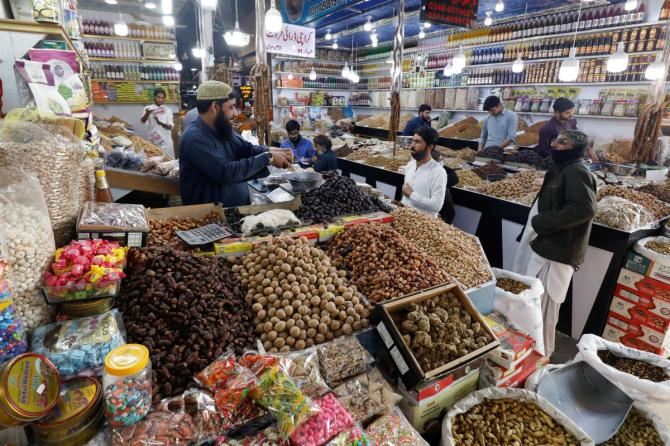 Mr Sharif has a majority about as rigged as Mr Khan's was, and by the same guys.
Unlike Mr Khan, he doesn't even have the street with him. Mr Khan is riding the horses of Islamism, ultra-nationalism and multi-faceted populism.
An overture from Mr Sharif at this point is about as pointless as one that the late I K Gujral made first as V P Singh's foreign minister and then as prime minister. Dead on arrival.
India must -- and can afford -- to wait till the power struggle in Pakistan settles one way or another.
The counter-question you might ask is, if the army is the final arbiter in Pakistan, and it removed Mr Khan, brought the Sharifs-led arrangement and blessed these overtures, why not take them seriously?
If you track Pakistan politics closely, you'd know that just like in popular politics, there's a tussle on in the Pakistani army as well, among the modernising realists and jehadi warriors.
It's a reality. General Qamar Javed Bajwa fought his way through this, and now his successor has his task cut out.
By no means has this issue been settled yet.
Pakistan has had many opportunities to make peace with India on pretty good terms for itself.
This includes 2001 when Pervez Musharraf came to Agra and ruined it by strutting around like a general visiting a nation he had vanquished.
In 2003-2004 and then until 2008, this good epoch continued.
Until 26/11 ruined it, at least for two generations of Indians, if not forever.
What was responsible for 26/11 when ties were stable and a lot of contact was on? It was the not-so-hidden dark forces of jihadi ultra-nationalism in the Pakistani army-ISI establishment.
Will somebody guarantee another such sabotage wouldn't happen if we again decide to engage?
More than a decade ago, we had said in National Interest, leave Af to Pak. It is time to say now, leave Pak to Pak.
By special arrangement with The Print