Unlike other top police officers, A A Khan spoke boldly --- be it while defending 'encounters' in many of which he was involved, or in tracing the cause of the ghastly Radhabai Chawl incident, recalls Jyoti Punwani.
Encounters were useful, he said, because hardened criminals who were targeted were beyond reform and no good for society.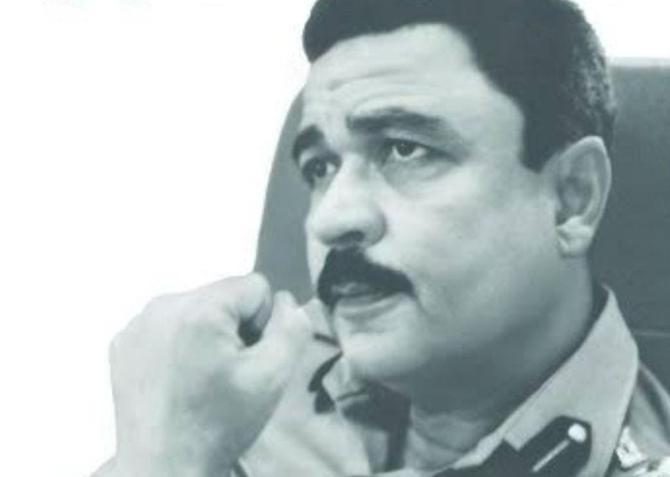 One by one, the prominent players of the 1992-1993 riots that broke out in Mumbai after the demolition of the Babri Masjid are exiting. Former anti-terrorist squad chief Aftab Ahmed Khan passed away on Friday, January 21; in October 2020, another equally well-known police officer Ram Dev Tyagi died.
Both were top-ranking Indian Police Service officers who became accused in criminal cases thanks to their actions during the riots.
Tyagi and 17 other policemen were charged under Section 302 of the Indian Penal Code -- murder -- after the Supreme Court asked the Maharashtra government to act on the recommendations of the Justice B N Srikrishna Commission of Inquiry into the riots. The Commission had indicted Tyagi for his raid on the South Mumbai-situated Suleman Usman Bakery, in which 8 unarmed Muslims were shot dead on January 9, 1993.
Khan's alleged offence was also committed in January 1993, in the northwest Mumbai suburb of Borivli, an indicator of the spread of the second phase of the 1992-1993 riots.
His alleged victims were Hindus, described in the case papers as Shiv Sainiks.
But unlike Tyagi's victims, they were neither unarmed nor innocent. And unlike Tyagi, Khan wasn't accused of killing them, but of having tortured them after their arrest.
***
These 10 men were arrested after a Hindu girl from Devipada, Borivli, went to the police on January 13, 1993, to tell them what she had seen that morning: Her neighbours, two of whom she named, had assaulted and stripped her tenant, a 19-year-old Muslim girl and her mother.
The mother managed to flee, but the daughter was stabbed, stoned and set on fire. Her uncle who came looking for her, was also lynched.
Khan was then additional commissioner of police (north), and the incident fell under his jurisdiction. The two men named by the eye-witness were arrested that very night, and the rest of the assailants traced through them. All 10 were charged under TADA (the Terrorist and Disruptive Activities (Prevention) Act).
On the day that they were to be produced in court, only one of them was brought -- on a stretcher. On inquiring, TADA Judge J N Patel (who now heads the Bhima Koregaon Commission of Inquiry), was told that the rest were in hospital, that all of them had been beaten in custody by Khan.
The police version was that the accused had tried to escape and got injured in the scuffle that broke out when the police caught them. A case was filed against them for this.
Finding no substance in this version, Judge Patel himself filed a complaint against Khan and 11 other policemen and directed that it be sent to the Chief Metropolitan Magistrate at Esplanade Court in south Mumbai.
While Tyagi got a discharge within two years, and never faced trial, Khan obtained a stay on his trial from the Bombay high court. His victims, meanwhile, were all acquitted in 1996, even though the 19 year old's mother identified 9 of the 10 in court.
Lack of any corroborative evidence, and a technical objection led to their acquittal.
***
The Borivli case never made headlines. Yet, Khan remained the focus of attention throughout the January violence, thanks to the continuous abuse poured on him by Shiv Sena supremo Bal Thackeray through his Marathi daily newspaper Saamna.
This is how Thackeray described Khan and Hasan Gafoor, the only other senior Muslim police officer then in the Mumbai police force:
'Fanatic police officers Hasan Gafoor and A A Khan, that agent of Dawood, are protecting extremist anti-nationals and shooting nationalist Hindus, and instigating riots as if permitted to by the government.'
'Pawar will reward those circumcised policemen who shot the young Hindus. I spit on your uniform.'
What was written in Saamna found an echo on the ground. Hindus would march to police stations despite curfew, to protest against what they alleged were 'selective' lathi charges and arrests by Khan.
Sena-BJP stalwarts would lead these marches, including then MP Ram Naik, who retired as Uttar Pradesh governor in 2019 and was a Union minister in the Atal Bihari Vajpayee government; and then MLA Gajanan Kirtikar, who later became a minister twice under the Sena-BJP government, and is currently a Lok Sabha MP.
Such was the effect of Thackeray's writings that protest marches were taken out even in areas which did not fall under Khan's jurisdiction.
Indeed, Thackeray even ordered his Shiv Sainiks to kill Khan, alleged journalist Yuvraj Mohite.
The Aapla Mahanagar reporter said he was present when Thackeray was giving instructions on the phone to his 'boys' on January 6, 1993. Mohite told the Srikrishna Commission that he heard Thackeray telling them to 'catch hold of A A Khan and send him to his Allah's home at once.'
Within a year of the Shiv Sena-BJP government coming to power in 1995, Khan took voluntary retirement from the IPS.
On the other hand, Ram Dev Tyagi joined the Shiv Sena after his retirement and fought an election on a Sena ticket, which he lost.
***
Tyagi and Khan were linked in another important development. As Mumbai's Police commissioner in 1996, Tyagi gave the opinion that 'considering the changed situation at present', the Sena-BJP government could withdraw four cases against Bal Thackeray for his writings during the riots. These cases referred to Thackeray's abuses against Tyagi's colleagues A A Khan and Hasan Gafoor.
Had the Congress government wanted, it could have made Thackeray stand trial for defaming its senior police officers only because they were Muslim.
But Sharad Pawar's government didn't bother to sanction prosecution against Thackeray for his riot writings, till forced to by a PIL in the Bombay high court. But the grant of sanction was just to satisfy the court; no prosecution actually took place. Hence the four cases could easily be withdrawn when the Sena came to power.
***
The hollowness of Thackeray's allegations against Khan and Gafoor became obvious in Khan's handling of the crucial Radhabai Chawl case, in which six Hindus -- five of them women -- were burnt alive on the night of January 7-8.
Within days of the incident, Khan arrested 6 Muslims. In all, 17 Muslims were arrested and charged under TADA. In 1996, 11 of them were convicted and sentenced to life.
In 1998, the Supreme Court set aside their conviction, passing strictures not only against the police but also the TADA judge who convicted them 'without any legally admissible trustworthy evidence.'
The five years spent in jail by these 11 Muslims have to be laid at Khan's door.
***
I had occasion to interview Khan a few times. Unlike other top police officers, Khan spoke boldly --- be it while defending 'encounters' in many of which he was involved, or in tracing the cause of the ghastly Radhabai Chawl incident.
Encounters were useful, he said, because hardened criminals who were targeted were beyond reform and no good for society.
Talking about the reasons for the burning alive of six Hindus in the Radhabai Chawl case, Khan pointed to the maha aarti that had been held earlier that evening.
Maha aartis, wherein large numbers of Hindus gathered to sing bhajans on the road, were organised throughout January 1993 by the Shiv Sena and the BJP. The inflammatory speeches made there resulted in attacks against Muslims.
But no police officer would have told a journalist on record that these so-called 'religious gatherings' (as the then Congress CM described them) led to the organised attacks on Muslims which marked the January 1993 phase of the riots. Khan did.
Khan had the reputation of being a tough cop, but his toughness was shown in various ways. In Malvani, Muslims had come out on the streets in January 1993 in response to a frenzied call made through a loudspeaker from a mosque. Khan went into the mosque, seized the loudspeaker and warned Muslims that if they indulged in violence, he would not spare them. They dispersed.
Feature Presentation: Aslam Hunani/Rediff.com