Dr Arun Jamkar, former vice chancellor, Maharashtra University of Health Sciences, makes a strong case for reforming Indian medical education and believes that the National Medical Commission Bill is historic.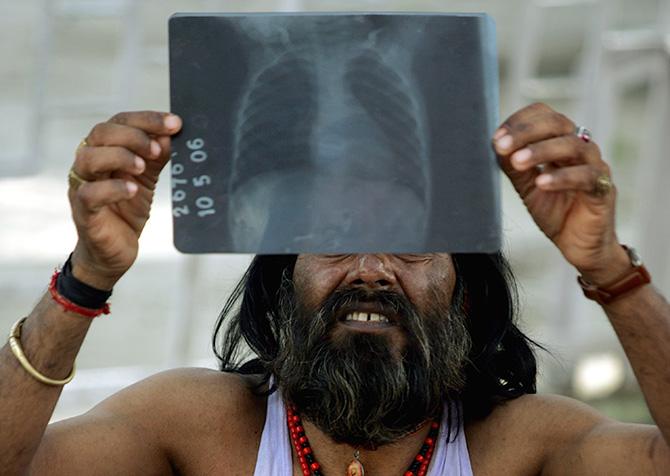 Although the Medical Council of India was established to regulate medical education in India, we see that it has been reduced to a narrow-minded view of assessment of medical colleges based on stringent norms that only measure infrastructure with measuring tapes without bothering about quality of medical education.
In its efforts to improve medical education in the country, the Government of India appointed the Dr Roy Chowdhury committee, which authored the National Medical Commission Bill.
Whenever cases of irregularities against the MCI come to the Supreme Court, the GoI promises to implement the NMC Bill. The Supreme Court has also issued directions towards the same.
However, since the beginning the NMC Bill has faced a lot of undue criticism mostly from vested interests.
It is an open secret that the MCI is corrupt, ineffective and vindictive.
It is on record that the Parliamentary Standing Committee on Health and Family Welfare summed up their findings on the status of the MCI and medical education with the words:
'To sum up, the Committee observes, even at the risk of sounding repetitive, that the need for major institutional changes in the regulatory oversight of the medical profession in the country is so urgent that it cannot be deferred any longer.'
'The Committee is, however, aware that any attempt at overhauling the regulatory framework will face huge challenges from the deeply entrenched vested interests who will try to stall and derail the entire exercise.'
'But if the medical education system has to be saved from total collapse, the Government can no longer look the other way and has to exercise its Constitutional authority and take decisive and exemplary action to restructure and revamp India's regulatory system of medical education and practice.'
Their words have proven to be prophetic and frighteningly accurate in the sequence of events that have led to the NMC Bill being purposefully held up and presently referred to the Parliamentary Standing Committee headed by Ram Gopal Yadav, MP, Rajya Sabha.
The proposed Bill was also sent to the NITI Aayog which revamped and submitted the same to the Lok Sabha.
Despite the Bill having the potential to affect every healthcare profession in the country, a minimal number of healthcare professionals have taken out time to read the draft of the NMC Bill. Instead, there have been attempts by groups with vested interests to mislead doctors and public through that the entire NMC Bill is flawed and needs to be dismissed.
The Parliamentary Standing Committee took into consideration the viewpoints of various clauses of the proposed NMC Bill from the members of the Committee, experts from medical fraternity, Constitutional and legal experts, some individuals/organisations representing doctors' communities, state governments, reputed medical colleges, etc.
The MIMER (Maharashtra Institute of Medical Education and Research) team had also been called to depose with their views.
The members included Dr Arun Jamkar, ex-vice chancellor, Maharashtra University of Health Sciences, Nashik, Dr Suchetra Nagare, executive director, and Dr Chandrakant Pandav, WHO expert, Delhi.
The changes suggested by the committee and accepted in the final draft of the bill are summarised below:
Constitution of Commission and autonomous boards.
With reference to the objection that the commission is in the hands of government officials with less representation from doctors and states, the committee's recommendations increased representation of states/UTs from three to 10 and that of elected representatives from medical professionals from five to 10.
Ex-officio members reduced from 12 to seven (three directors of government medical institutions (ex-officio in rotation); one DG, ICMR + six state directors of medical education (ex-officio in rotation).
The total number of members increased from 25 to 29 and would also include part-time thereby strengthening the working of National Medical Commission and making it more transparent and accountable.
Recommendations regarding regulation of fees of medical colleges
Fee charged by all such unregulated private medical colleges/deemed/deemed to be universities should be regulated at least for 50 per cent of their seats to remove discrepancies that exist. Allow cross subsidisation from those who can afford to pay higher fees to more meritorious but poor students or students for disadvantageous groups. States can regulate fees like before.
Recommendations regarding 'Bridge course' for AYUSH practitioners
The 'Bridge course' between existing medical practice and AYUSH practitioners is not under preview of the NMC.
States may implement measures to enhance capacity of existing healthcare programmes by judicious use of AYUSH practitioners/BSc Nursing/BDS/BPharm/other allied health sciences as they deem fit.
Medical advisory committee's rights and duties
The decisions of the medical advisory committee have to be respected and their recommendations are mandatory to Commission as well four autonomous boards.
Recommendations regarding curriculum and National Exit Test (NEXT).
Competency-based curriculum for primary care physician to address the needs of society has been recommended.
National Licentiate examination and Final MBBS examination to be conducted centrally by the NMC. As a central examination it will also act as entrance examination for PG courses and is to be called as National Exit Test (NEXT). It will include cognitive domains bit and skill evaluation and is expected to be like the United States Medical Licensure Examination (USMLE).
Recommendations regarding employees of MCI
Employees of G, B, C, and D category of the Council will get absorbed in other government departments.
This will help make a fresh start with a new National Medical Commission.
Recognition and inspections of medical colleges
Claims through various channels that the NMC Bill contains clauses like 'single inspection of a medical college, provision for increasing the seats of under graduates, freedom to start PG courses without inspection and increase the seats at the discretion of the medical colleges' are false and misleading to the general public.
National Assessment and Accreditation Board will do regular inspections every year and as required in life cycle of medical college under section 26(D).
Recommendations regarding penalty options for non-compliant institutions
Unlike the earlier monetary penalty, ranging from one half to ten times the annual fee recovered from a batch, the clause has been replaced with a provision which provides different options such as warning, reasonable monetary penalty, reducing intake, stoppage of admission leading up to withdrawal of recognition.
This is not to say that the NMC Bill as proposed is perfect and there are no contentious issues. But in a democracy like ours, we can and must debate, rationalise and come to a conclusion keeping larger interest of the healthcare profession in mind.
Photograph: Adnan Abidi/Reuters. Kindly note the photograph has been published only for representational purposes.