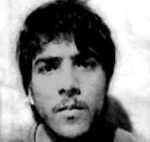 The Lashkar-e-Tayiba would want quick retaliation for Ajmal Kasab's execution, warns counter-terrorism expert B Raman.
Before the execution of Ajmal Kasab, the Lashkar-e-Tayiba terrorist who was caught alive during the 26/11 terrorist strikes, on Wednesday, security agencies may have examined the likelihood of retaliation by terrorists in Pakistan and India and taken precautions to prevent 'revenge' attacks.
The Lashkar-e-Tayiba and organisations associated with it would want quick retaliation. Retaliation without at least some preparation may be difficult on Indian soil outside Jammu and Kashmir. It may be possible in J&K and in Afghanistan.
Terrorist elements in J&K, on their own or at the Lashkar's instance, may try to act quickly.
In Afghanistan, the Lashkar, the Haqqani Network, the Taliban and Gulbuddin Hekmatyar's Hizb-e-Islami have the necessary capability for quick revenge against the Indian embassy in Kabul and consulates elsewhere in Afghanistan and against Indian nationals working on construction projects in that country.
Strengthening physical security in J&K and Afghanistan should receive the highest priority.
The other area requiring attention would be the Indian high commission in Islamabad, which could become the target of attack by the Lashkar, the Tehrik-e-Taliban Pakistan and other terror organisations.
On Indian territory outside J&K, it is my present assessment that immediate attention has to be paid to the activities of the Indian Mujahideen and the remnants of the Lashkar and the Harkat-ul-Jihad-al-Islami, including Rohingya Muslims who are members of the HuJI.
Kasab's execution was carried out in Pune's Yerawada jail. There have been a number of terror attacks in Pune since 2010. Sleeper cells in the city are far from being neutralised.
The security for our embassies abroad also needs to be strengthened.
Immediate revenge attacks could be in the form of random explosions, wherever explosive materials are available.