Modi did not consider these deaths important enough to express regrets.
Will these lives continue to count for nothing? asks Jyoti Punwani.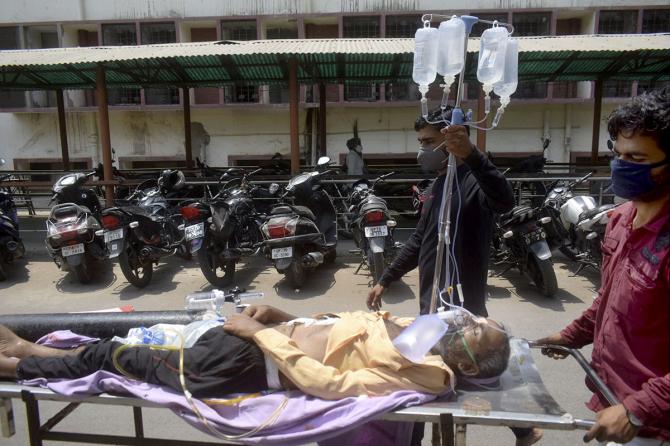 Within hours of Aaj Tak anchor Rohit Sardana passing away from Covid, Narendra Modi tweeted a fulsome tribute from his personal Twitter handle.
On the same day, came news of 706 teaching staff in UP having died of Covid while on panchayat election duty.
Bihar's Chief Secretary Arun Kumar Singh's death from Covid was also on the page on the same day.
As also news of 'Shooter Dadi', 89-year-old Chandra Tomar, who inspired the award-winning film Saand ki Aankh, succumbing to Covid.
The previous day, news of India's former ambassador to Algeria, Brunei and Mozambique, Ashok Amrohi, dying in his car in the parking lot of Gurgaon's Medanta hospital, waiting for admission, had created shock waves.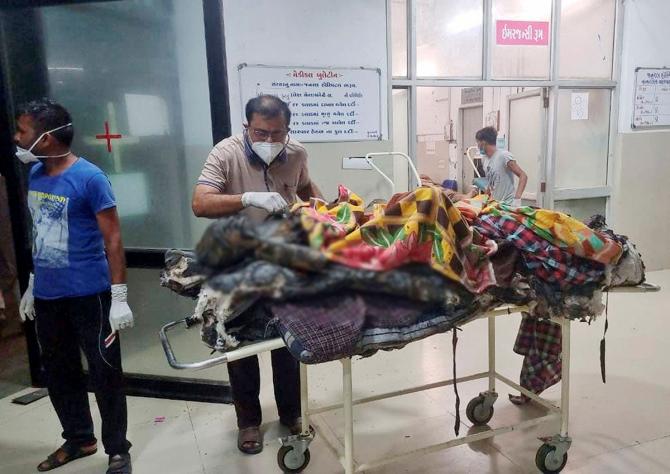 Modi did not consider these deaths important enough to express regrets.
One wonders how Modi decides who is worthy of his Twitter tribute.
In the last month, he bestowed that honour on the following distinguished personalities, all of whom died of Covid: Bengali writer Shankha Ghosh, Maulana Wahiduddin Khan, CPI-M General Secretary Sitaram Yechury's son Ashish, well-known classical singer Pandit Rajan Mishra, eminent lawyer Soli Sorabjee, Odia writer Manoj Das.
Not all of these gifted Indians were known across the country, so one doesn't know the criteria used. But there's no doubt that all of them deserved tributes by the prime minister.
But didn't UP's 706 teachers and teaching staff do so too?
After all, these men and women, some of them in the prime of life and the best of health, all died in the line of duty.
Indeed, they might not have met an untimely and painful death had they not been ordered to perform a duty which formed no part of their job.
More galling was the fact that this duty was forced on them for a process that ought to have been postponed, given the Covid situation in the country and especially in UP.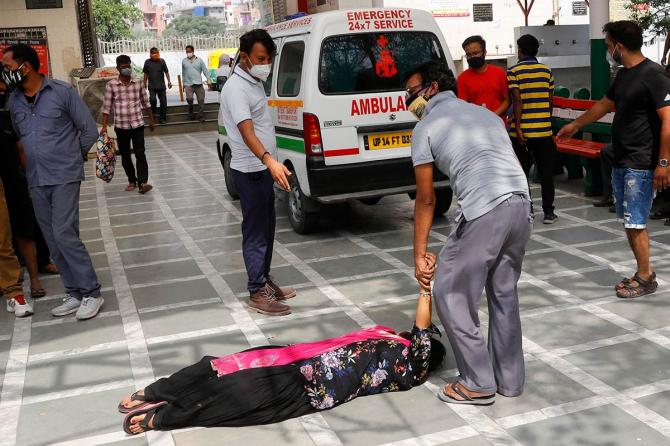 One can understand why the PM could not condole the deaths of these government servants, all involved in some way with education, a sector the PM constantly extols.
To do so would have been to acknowledge that UP's panchayat elections should not have been held.
That would have been an indirect indictment of the long-drawn-out election process in another state, Bengal, where the PM himself, unmasked, led his party's campaign.
Condoning their deaths would also have meant acknowledging that the harsh language used by three high courts: The Calcutta high court, the Madras high court and the Allahabad high court, against the Election Commission for allowing elections to be held without enforcing Covid protocols, was right.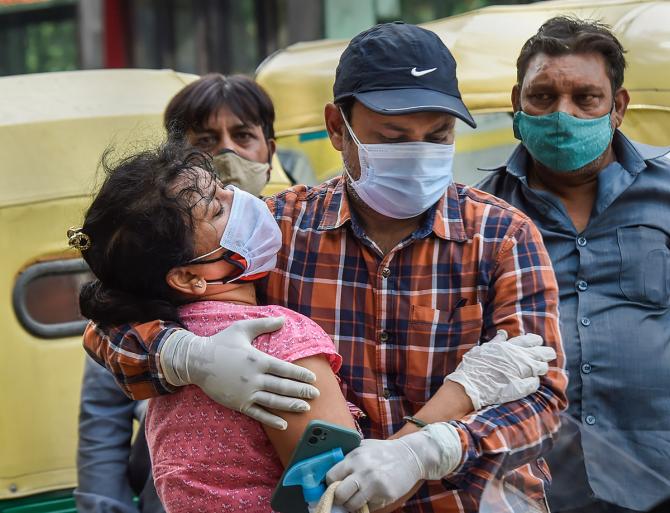 How could Modi acknowledge this when he had himself, as late as on April 17, expressed elation at the unprecedented numbers who'd come to listen to him in Asansol? That was on a day when the country had seen over two lakh cases for the third consecutive day and over 1000 deaths.
So the teachers' deaths went without any expression of remorse.
On the same day as the PM was expressing delight at the size of the crowd gathered to listen to his campaign speech, April 17, the head of the Indian Medical Association was quoted as saying that 747 doctors had died of Covid (external link) since the pandemic began.
That's 62 doctors a month or two doctors a day on average.
No tweet by the PM. Though his April Mann Ki Baat was devoted to health care workers, he did not mention those who'd died of Covid.
Nor did he do so on April 30 when he advised bureaucrats to get 'volunteers' to do 'non-specialised tasks' to take the pressure off healthcare workers.
These two groups: Teachers on poll duty and healthcare workers risked their lives as much as do soldiers on the front.
What's more, unlike soldiers, UP's teachers were forced into risking their lives.
Yet, our ultra-nationalist PM who praises our jawans whenever he can (though during his 2014 prime ministerial campaign he did say traders take more risks than soldiers [external link]), didn't think these front line warriors deserved a tribute, even if in the form of a tweet.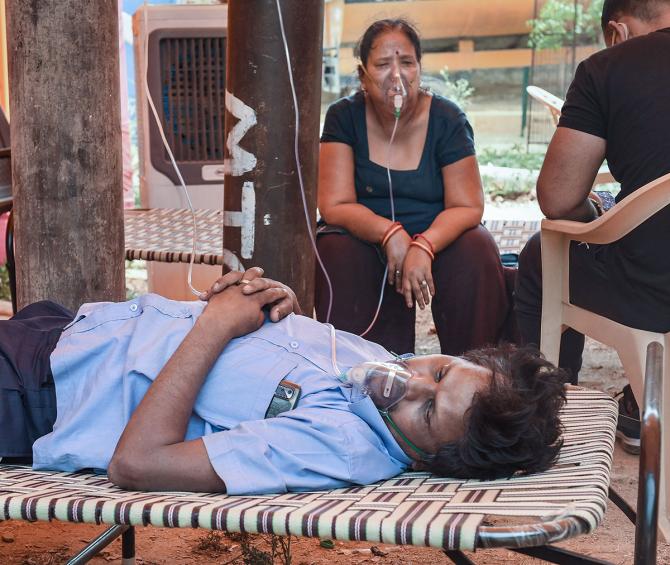 The PM's attitude only reflects that of his government, or is it vice versa? Last September, Parliament was told that the government had kept no record (external link) of the healthcare workers who had died of Covid.
In February this year, the Union minister of state for health told Parliament that all they had was the number of insurance claims they had received: From 174 doctors, 116 nurses and 199 healthcare (external link) workers.
Again in September, Ramdas Athawale, Union minister for social justice and empowerment, told the Rajya Sabha that the government had not kept count of sanitation workers who had died (external link) due to health and safety hazards while cleaning hospitals and medical waste during the pandemic.
The government keeps no count of those who contract Covid as part of their duty. The PM doesn't talk about them.
Apart from their own associations, who care for these citizens pushed into an untimely death?
In UP, the high court took suo moto notice of the teachers' deaths.
But will it punish those who threatened to file FIRs against teachers who were ill and wanted to opt out, including a 27-year old who was eight months pregnant with her first child? She died (external link), after being made to run from hospital to hospital.
Or will these lives continue to count for nothing?