To look for lessons from Nehru's life to find a way out of the Congress' quagmire is probably futile, says Rahul Jacob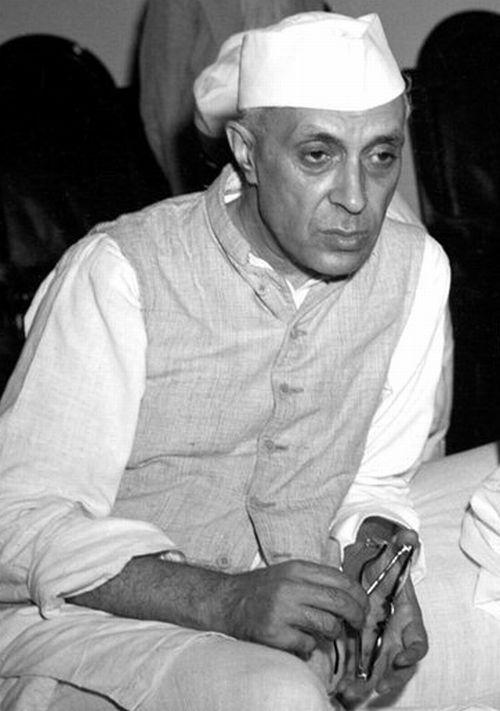 In one of his periodic immersion courses in Indian politics, Rahul Gandhi undertook a padyatra through rural Uttar Pradesh in the summer of 2011. The trip had been reported on breathlessly as a prelude to Rahul Gandhi taking a position in government. It culminated with a large rally of farmers who were bussed into Aligarh. It had rained just before the meeting began; mud had turned to sludge on the ground and the shamiana erected over it made the venue feel like a giant sauna as the water evaporated.
A succession of younger UP Congress leaders, whose chief claim to their positions was that they were the children of erstwhile Congress stalwarts, took the stage. The farmers surged forward, breaking a few bamboo cordons, to look at Rahul Gandhi, who rewarded them with an unmemorable speech.

In a parallel rich with narrative and, thus, political possibilities, nearly a hundred years earlier, Jawaharlal Nehru had made a similar journey in UP in support of an agitation against usurious taxation of peasants during the British raj. But Rahul did not mention Nehru at all that day. The irony of the Congress' plans to take a pledge on November 14 to "uphold Nehruvian principles" is that Sonia, Rahul and Priyanka scarcely speak of Nehru.
Earlier this year, the election campaign was enlivened by Priyanka's staunch defence of what her father did for Amethi and Rahul's recollections of his grandmother. Again, Nehru did not merit a cameo appearance.

The Bharatiya Janata Party's understandable desire to beatify other leaders outside the Nehru-Gandhi family has set Vallabhbhai Patel against Nehru in a bizarre posthumous contest, amplified by the media. It is also ahistorical: one of the most moving passages in Ramachandra Guha's India After Gandhi is of a conversation near the end of Patel's life in which Nehru and Patel speak with utter honesty as if they were affectionate siblings who have had differences, but recognise they were bound by common values. If we are to look for icons from decades ago to celebrate, why not add Kamladevi Chattopadhyay who championed the cause of women or C Rajagopalachari who coined the term "permit-licence-quota Raj" in his denunciation of Nehru's economic policies and, unlike Patel, quit the Congress in protest?

Rajagopalachari's indictment of Congress in 1959 when he founded the Swatantra Party rings truer today: "Careerism has taken the place of character ... a general feeling of (public) aversion has taken the place of the universal respect and affection which were once the privilege of the Congressman ... it is not possible to improve the Congress from inside. Vested interests prevent this, and here the phrase has its real derogatory meaning."

To read this passage from Guha's Makers of Modern India a week or so after Rahul Gandhi had initiated several rounds of meetings with party leaders, partly in response to G K Vasan's decision to quit the Congress in Tamil Nadu, is to experience a profound sense of dejà vu. Vasan is himself an emblem of what ails Congress; he is the son of G K Moopanar and has never contested an election but became a Union minister anyway. And the Congress commands all of about 5 per cent of the share of votes in Tamil Nadu.
Rahul's meetings occurred at a time when (Nationalist Congress Party leader) Praful Patel was describing the United Progressive Alliance as no longer relevant. "Congress didn't show any appreciation of its alliance with partners," Patel said.

Looking ahead to the elections in Jammu and Kashmir, the press has already started quizzing Omar Abdullah, a Congress ally, as to whether he will partner the BJP. Perhaps this is a one-sided view of how bleak things look for Congress. Shashi Tharoor, Congress MP from Kerala, took a break from meeting constituents to argue that the party "punched above its weight in Parliament", forcing debates on communalism in UP and the bombing of Gaza. "We have showed the inadequacies of the BJP's ministerial ranks," says Tharoor. Fair points, but it is hard to see much effect on the electorate except for Rajasthan where Sachin Pilot engineered a by-election surprise recently.

Prime Minister Narendra Modi is likely more popular today than he was in April and May when elections were conducted. The Congress, meanwhile, has stumbled from the A K Antony report on its election debacle to Rahul Gandhi's recent break-out sessions with party leaders of three meetings a day on successive days. One has the sense of a political leadership uncomfortable with the hurly-burly of politics. By contrast, in December 1963, Nehru travelled to half a dozen cities across India to address public meetings. The following month, he collapsed on stage at a Congress meeting in Odisha, having suffered a stroke.

But to look for lessons from Nehru's life to find a way out of the Congress' quagmire is probably futile. For starters, Nehru had anointed a clear successor, Lal Bahadur Shastri. Coincidentally, on the day before he died in May 1964, Nehru had joked with Shastri that Shastri should have some new achkans made before an upcoming foreign trip. "[Nehru's] prestige with the Indian people had something of the magical about it... it was based in part upon the fact that the people believed that he had been chosen by Gandhi as his political heir; in part upon the charm and aliveness of his mere presence, in part upon his devotion to the national interest as he saw it ... in part upon the fact that the Indian is traditionally a hero-worshipper," wrote the Australian diplomat Walter Crocker in his biography of Nehru.

Crocker is acerbic and analytical in pointing out Nehru's weaknesses in seeking "psuedo-solutions" in grand projects and Five-Year Plans, but he also presciently skewered the "slap-dash inefficiency that is universal in India" and the "Indian genius for verbal fluency as contrasted with executive ability (and) the penchant for dilatory lolling" as being hurdles on the road to bringing about massive economic change. Nehru, in Crocker's estimation, was a titan despite his flaws. The problem may well be the rest of us.