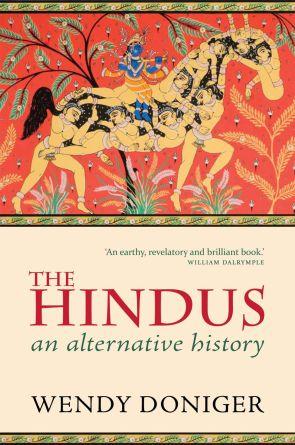 Devdutt Pattanaik responds to the decision by Penguin to withdraw and pulp Wendy Doniger's book The Hindus: An Alternative History.
I recently travelled to the US of A and stayed with many Indian families there. They were all generous and nostalgic, and I had lovely conversations with them. Somewhere among the many stories we shared, the name of Wendy Doniger appeared. They were quite surprised that I was extremely fond of her. "But do you agree with what she says about Hindu gods?" they asked, looking rather rattled. And I said no, I don't agree. But how does that affect my fondness for her? I don't agree with many things people say but I love them nevertheless.
If there is anything Hinduism has taught me, it is to be able to love and care, and not be hateful. When we hate, we only hurt ourselves, get trapped in a vortex of our own unresolved issues. I love myself too much to succumb to that vortex.
I have been referring to Wendy's books forever. I get access to stories and ideas I don't get access to easily otherwise. I find new ways of interpreting these stories. I see new points of view, new patterns. I see ideas that excite me. Do I agree with all that I read? Of course not, not everything, but that is what books are for. To provoke, not to convert. If we don't like something, we can simply shut the book and put it away.
It is unfortunate that Penguin has pulped her books in response to outrage expressed by certain conservative Hindu groups. But this was an eventuality. India is becoming increasingly conservative. Our Supreme Court believes sexual minorities have only 'so-called' rights, which are best handled by the legislature and cannot be considered to be part of human rights. So I have reconciled to a future where more and more books will be withdrawn and pulped in fear, until good sense and love prevail.
The problem with Wendy's writings is her unapologetic and rather naïve obsession with psychosexual analysis of Hindu gods. Shiva becomes an erotic ascetic, Ram becomes sexually jealous. I can see how this can upset an average Hindu, most of whom are totally unfamiliar with India's scriptures. We are not even comfortable with the heterosexual images on temple walls. Discomfort can turn to rage when American universities start promoting Wendy's speculations as 'the' truth, rather than 'a' truth, one that may not necessarily align with popular beliefs on the ground.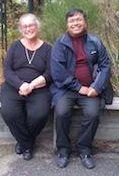 And it has turned into rage. And like all rage, it has taken an irrational vicious turn. This has got the secular forces, and the liberal forces, up in arms. Everybody wants to fight. Everyone wants to shout. No one wants to listen, understand, include and embrace. Wendy is right, but those who oppose Wendy are also right. There are no villains here, or heroes, just people determined to see themselves as victims and martyrs. The Right's belligerence will make Wendy a martyr; the Left will make her works (which few have actually read) gospel.
Traditionally, in India, the teacher tailored teachings to suit the intellectual and emotional maturity of the student. Thus, not everything was taught to everyone. As the student matured, he or she was offered more. But in the modern world, where we believe everyone is equal, we want to teach everything to everyone.
Classroom lectures have thus become propaganda. The conservatives want to teach only conservative things. The liberal wants to teach only liberal things. Everyone feels the other is wrong. So other people's books have become the enemy. Rather than dilute it with more books, we have chosen to pulp them, ban then, burn them.
This not healthy. This is not love. This is not wisdom.
But then we take solace in the Hindu philosophy of timelessness: this has happened before and will happen again. Watch other people's hatred and insecurity, and outgrow your own.
Image, above: Devdutt Pattanaik with Wendy Doniger at her Cape Cod, America, residence in 2013.
Devdutt Pattanaik is a mythologist and author based in Mumbai.