Priceless gems, tucked away in movie history.
A little bit of nostalgia never hurt anyone.
If anything, throwback photos are a wonderful way of sharing a favourite, fond memory.
Sukanya Verma looks at Bollywood's many blasts from the past.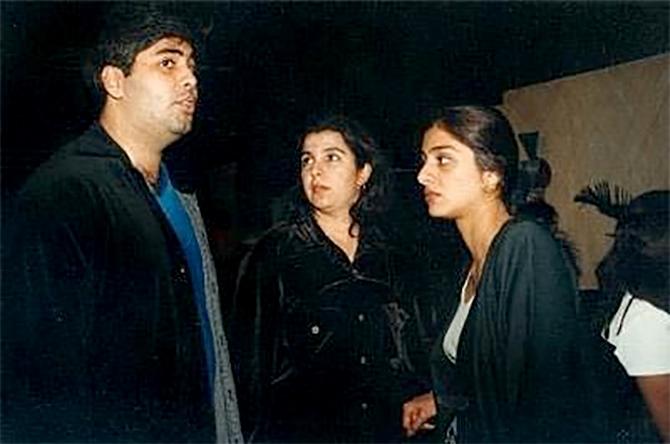 It's nice to catch a glimpse of friends Karan Johar, Farah Khan Kunder and Tabu hanging out in the pre-selfie era.
What's remarkable though is how fashionable every one has become since.
Farah's velvet shirt and Tabu's scruffy comfort wouldn't get any love from ther fashion blogs.
But it's chubby KJo, a far cry from the Gucci-Louboutin flaunting label horse that really caught our eye.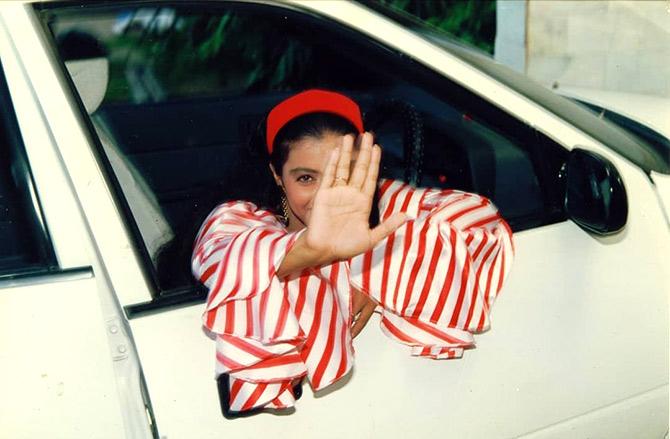 Kajol's distaste for the paparazzi, vanity and socialising set her apart from her peers in the 1990s.
Her 'difficult star' had little impact on her super successful career as she churned hit after hit.
The fiery star has developed a keen fashion sense since then, but her anti-social stance is more or less the same. Or so she says while sharing this photograph from her heyday.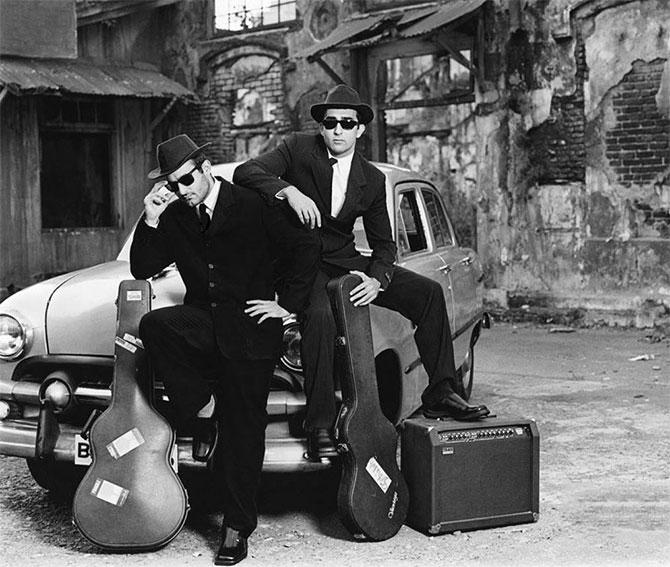 Vinod Khanna's dapper sons, Akshaye and Rahul, doff their hat at The Blues Brothers' John Belushi and Dan Aykroyd in this retro recreation from 2002 for a magazine shoot.
Preity Zinta's affection for long-time pal and co-star of films like Har Dil Jo Pyar Karega, Chori Chori Chupke Chupke and Jaan-E-Mann is no secret.
She even visited him in Jodhpur jail earlier this year until he received bail in relation to the 1998 blackbuck poaching case.
Here seen hanging out with his dog MySon on the beaches of Goa.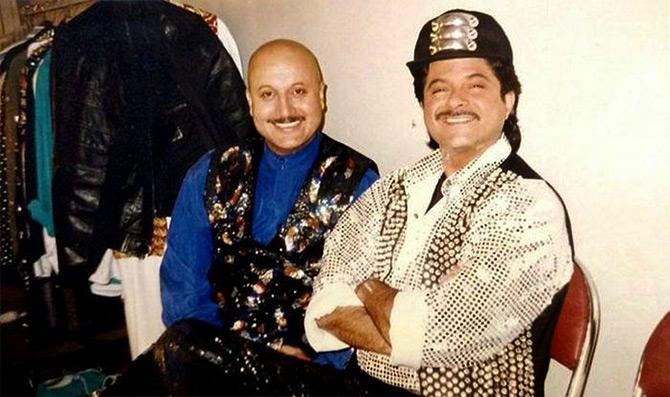 While on friendship, can Anil Kapoor and Anupam Kher be far behind?
One of Bollywood's most solid dostis has not only survived the test of time, but created magic with their collective chemistry in Tezaab, Karma, Ram Lakhan, Lamhe, Parinda, Laadla and Beta.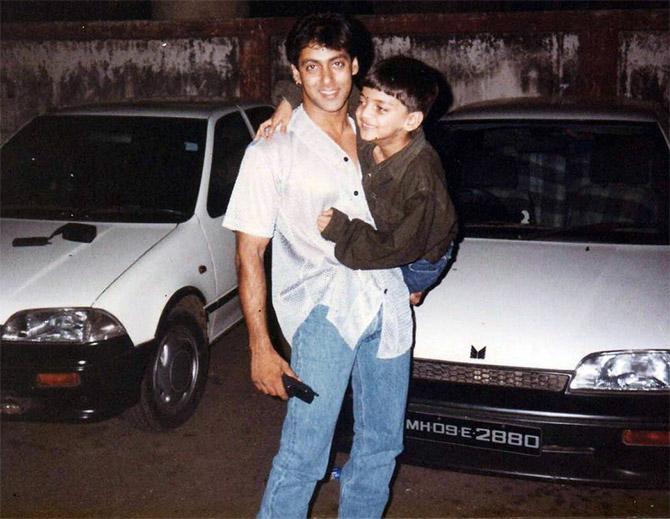 From Sonakshi Sinha to Bobby Deol, Salman Khan has launched and revived quite a few careers.
Besides brother-in-law Aayush Sharma, the Bharat star is also introducing his childhood friend's all grown-up son Zaheer Iqbal.
Always a hit with kids, a younger, slimmer, Sallu reveals just how long back the association goes.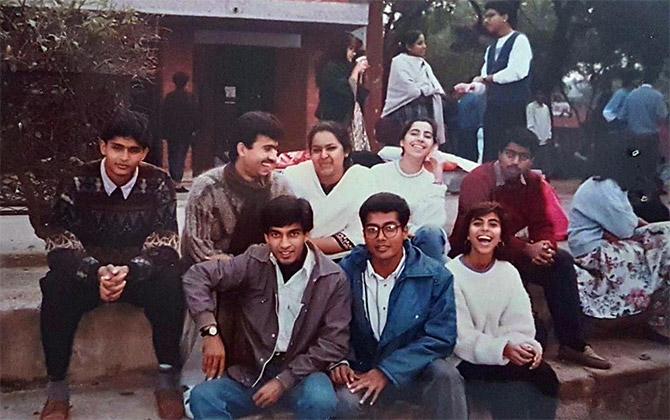 Director Anurag Kashyap and Editor Aarti Bajaj met at a Delhi college, fell in love, got married and had a daughter named Aaliyah before they decided to call it quits.
The duo remains on friendly terms with Bajaj editing most of Kashyap's films.
Recognise them in this lovely throwback from the Hansraj campus?
Cannes is synonymous with Aishwarya Rai Bachchan, but few might recall her co-stars Vivek Oberoi and Ajay Devgn's trip to the French Riviera almost a decade ago.
The actor duo -- they first worked on Ram Gopal Varma's acclaimed Company -- reunited for Vishal Bhardwaj's Othello adaptation, Omkara.
Here, seen promoting the well-crafted crime drama at the Cannes market.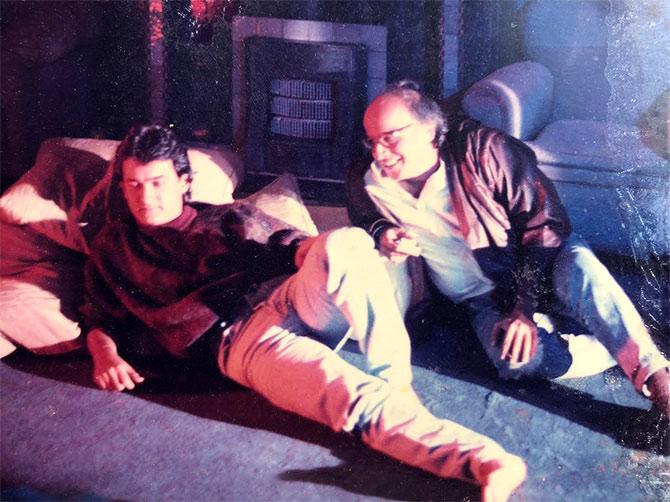 Aamir Khan and Mahesh Bhatt's association led to feel-good movies like Hum Hain Rahi Pyaar Ke and Dil Hai Ki Manta Nahi.
The comfort level is quite obvious as they share a light moment and get ready to film a song from Dil Hai Ki Manta Nahi, Dulhan Tu Dulha at Ooty's Nawanagar Palace.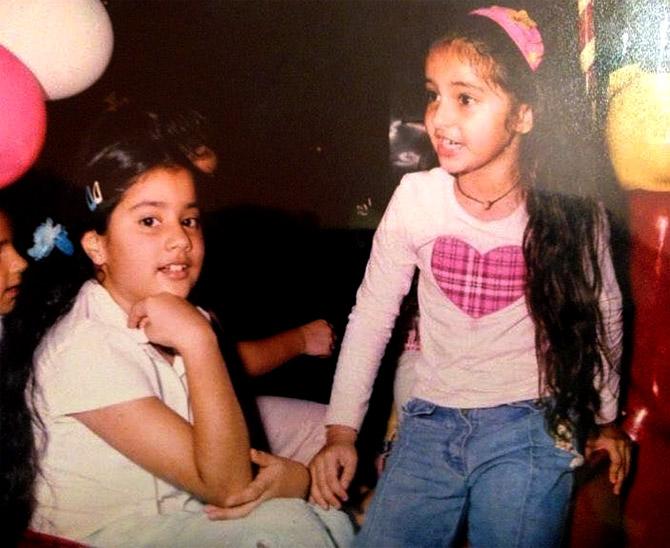 Suhana's Vogue cover, Taimur's daily darshan -- star kids are everywhere. A few are already busy making their mark on screen.
Meanwhile, how cute is this capture of Dhadak debutante Jahnvi Kapoor bonding with Student of the Year 2's Ananya Pandey at a birthday party?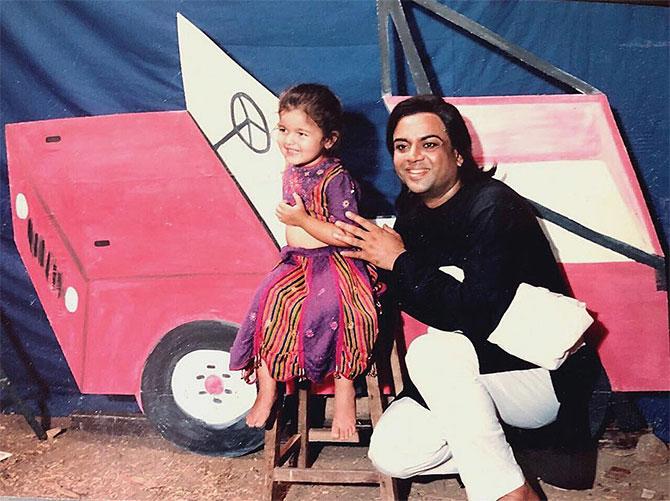 Did you know all three Bhatt sisters were involved in the National Award-winning Tamanna?
Pooja Bhatt produced and acted while siblings Shaheen and Alia pitched in too.
While Alia portrayed a younger Pooja, Shaheen played Ashutosh Rana's daughter.
The Raazi star also portrayed a knee-high version of Preity Zinta in Tanuja Chandra's Sangharsh.