An effortless artist at all times, Surekha Sikri's emotional eloquence and authoritative presence showed a knack for turning moments into meaning.
Things that begin for a lark end up making history.
Preoccupied in the world of books and poetry, a young woman in Aligarh dreamed of pursuing a career in writing (you may recall seeing her name in horror show Aahat's writing credits). But an idly lying application form meant for her sister's admission in the prestigious National School of Drama lured Surekha Sikri away and an actress was born.
Her long journey from stage to television and films is marked with exceptional, award-winning performances that shine bright, irrespective of a role's length or ambition.
An effortless artist at all times, Surekha Sikrri's emotional eloquence and authoritative presence showed a knack for turning moments into meaning.
If the lines on her pronounced face proudly wore the signs of experience, her watchful eyes and impish smile read beyond the confines of her character.
She could be brutal only to surprise us with her warmth in ways that made her more flesh and blood than the written word could ever fathom.
There is a dazzling on-my-terms quality about her on and off screen persona.
As the powerhouse passes into the ages, Sukanya Verma remembers some of her memorable roles on the big screen and small.
Kissa Kursi Ka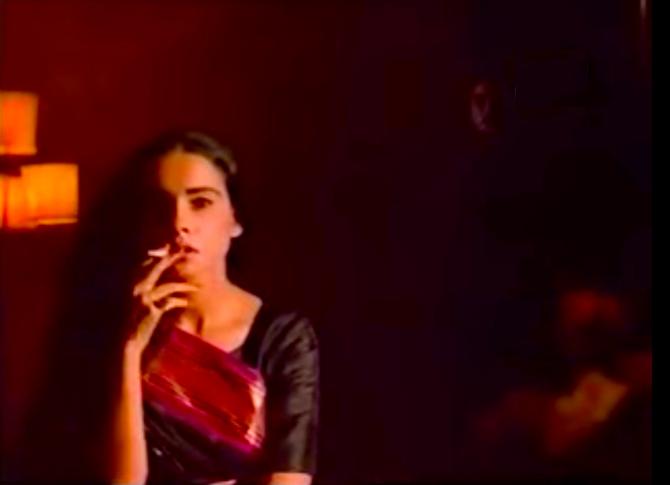 Banned during the Emergency, in Amrit Nahata's cult political satire on the then prime minister Indira Gandhi and her son Sanjay's tyrannical modus operandi, Surekha Sikhri plays a fiery mastermind scheming a rookie's rise in netagiri.
Her trademark confidence makes an instant impression in her feature film debut.
Tamas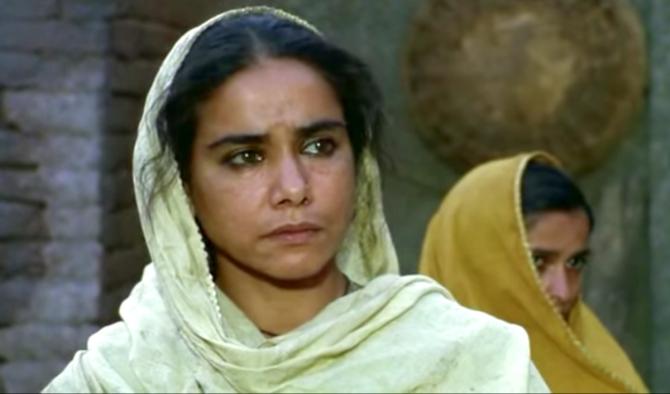 As the kind-hearted Muslim lady giving shelter to an elderly Sikh couple at the height of riots against the backdrop of Partition in Govind Nihalani's adaptation of Bhisham Sahni's novel, the actress is a picture of hope and humanity.
Kali Salwar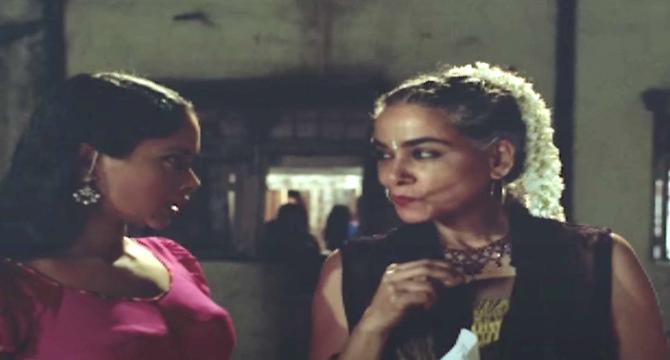 Sikri is full of lyrical candour playing as cucumber cool prostitute showing an immigrant sex worker the way of the city in an adaptation of Saadat Hasan Manto's story.
Salim Langde Pe Mat Ro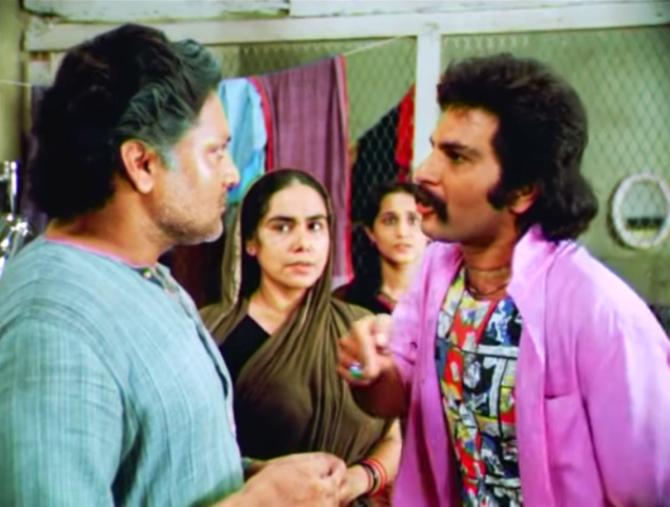 Saeed Mirza's effective social drama stars Sikri being solid as usual in a small role as the quintessential mom toiling on a sewing machine and worrying about her son's wayward ways.
Banegi Apni Baat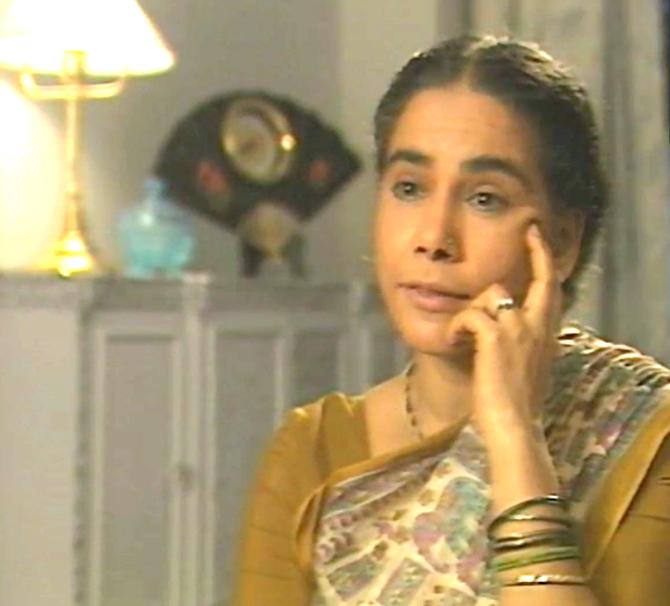 Quite like the Little Women's Marmee, Sikri's Radha, a single mom of three girls keeps the fun and faith of her house going through her straightforward parenting and no-nonsense expectations in Zee TV's super-hit television series from the 1990s.
Mammo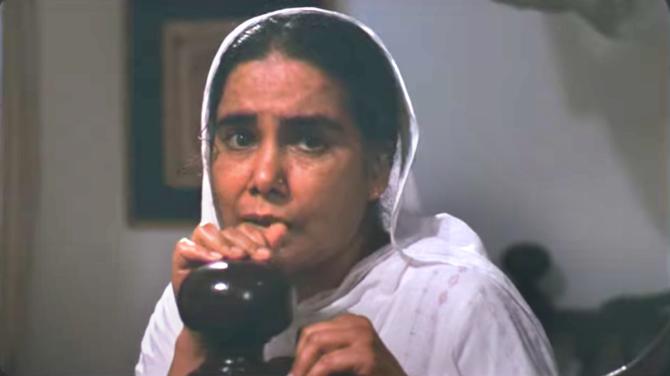 Shyam Benegal's poignant drama about cross-border displacement, which won Surekha Sikri a National Award for Best Supporting Actress reiterates 
her zest and heft as Mammo's unadventurous, disciplined elder sister.
Naseem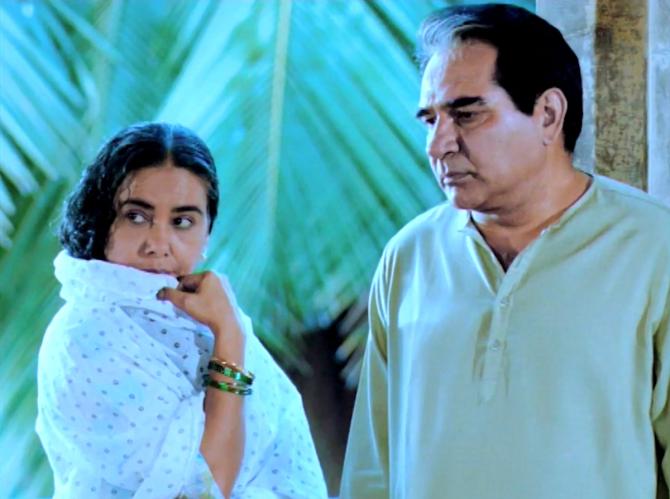 Even when she is not central to the narrative, Sikri finds a moment to stand out.
Playing mother to Saeed Akhtar Mirza's Naseem, she has some relevant thoughts to share about burkha and talaaq.
Sardari Begum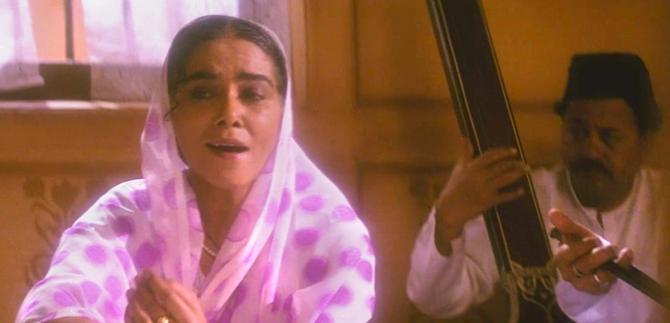 The details and nuances Sikri brings to her shrewd Ittan bai and her classical singing prowess showcase yet another facet of her fine skills.
Tehreer-Munshi Premchand Ki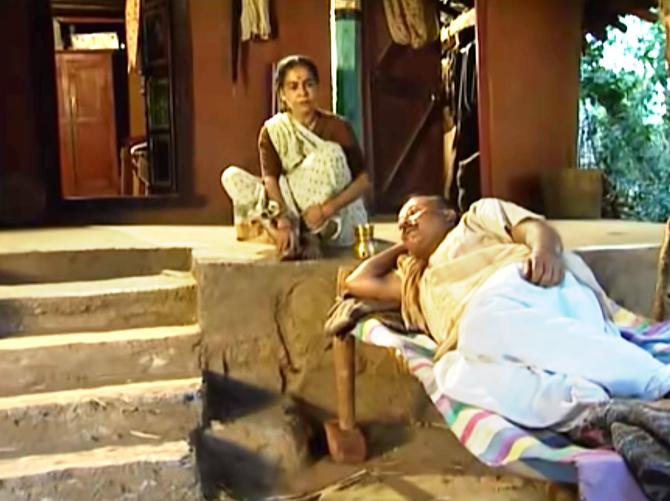 As Dhania, Hori Mahato's strong, supportive significant other in Gulzar's heart-breaking retelling of writer Munshi Premchand's Godaan documenting the exploitation of a poor peasant, Sikri brilliantly captures her dreams, disappointment and pathos alongside an excellent Pankaj Kapur.
Balika Vadhu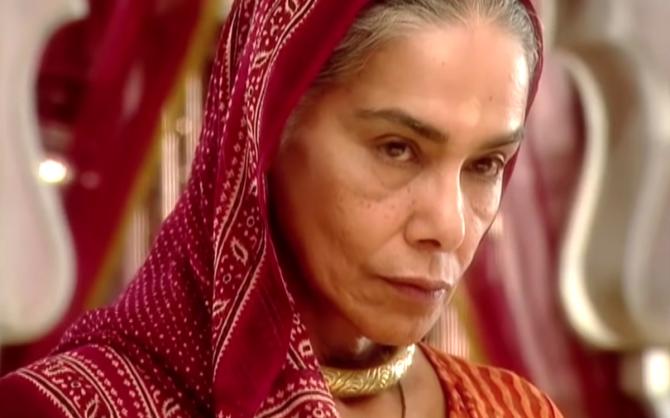 Playing Kalyani aka Dadisa in the long-running television soap Balika Vadhu, the surly matriarch whose rigid, regressive ways crumble before a young girl's goodness proved to be one of the most popular characters of her career.
Little Buddha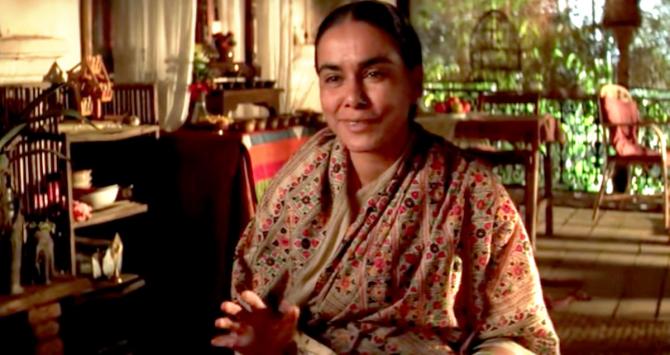 Sikri is her spectacular self in a short appearance in Bernardo Bertolucci's exotic take on Indian spirituality featuring Keanu Reeves as Prince Siddhartha.
Badhaai Ho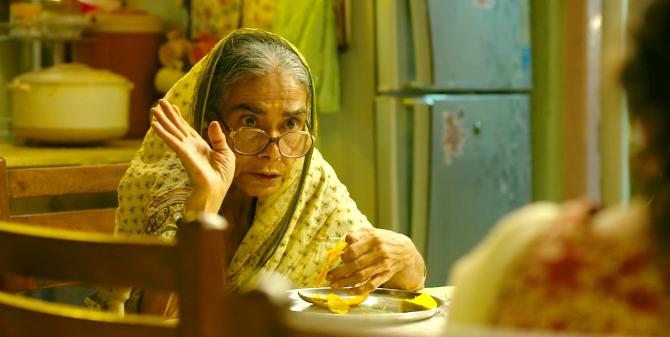 As mentioned in our list of 2018's Scene Stealers, her grumpy daadi manners may have abundant echoes of Balika Vadhu's Kalyani, but Badhaai Ho's Surekha Sikri has far more heart, humour and humanity.
<p">The drollness with which she lets go (literally), fires from her arsenal of funny gibes or shows unexpected compassion is one more reason to adore the feel-good movie of 2018.
Ghost Stories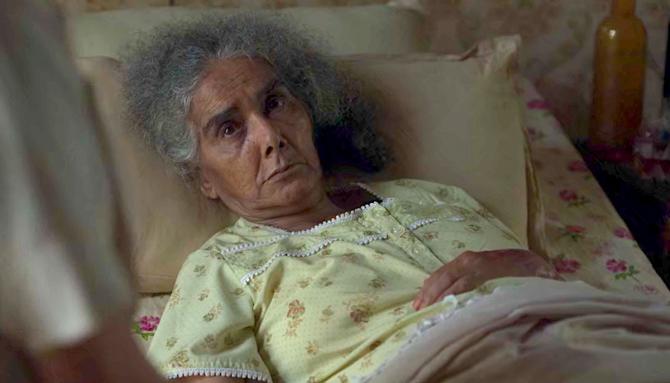 As an anthology, Ghost Stories doesn't quite come together but Zoya Akhtar's atmospheric segment, which looks at the horrors of ageing is purely watchable for Surekha Sikri's eerie touches. As the ailing woman on her death bed offering links of her past to a young woman's present, Sikri draws a stirring picture of an empty soul.