Happy Birthday, Deepika!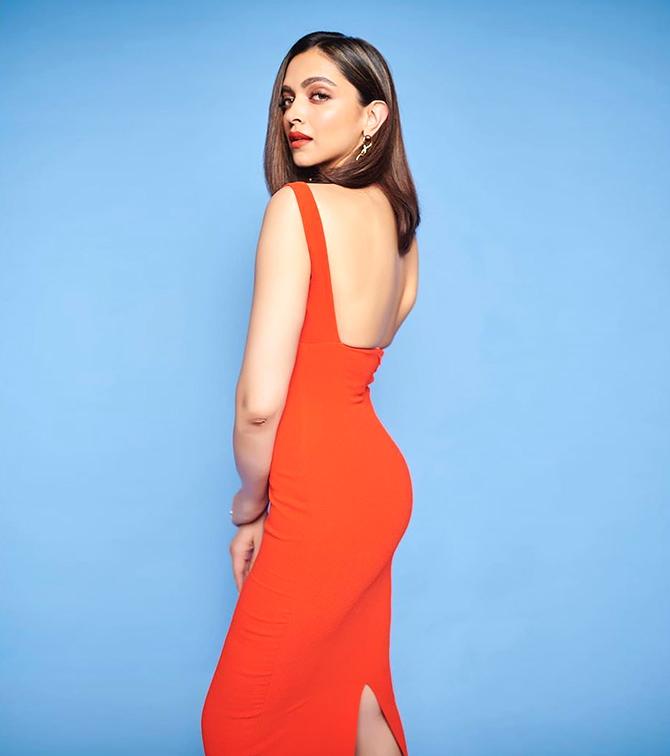 Every time she appears on screen, it lights up like magic.
It's as if the star's incandescent appeal touches everything around her and sets it ablaze.
Deepika wasn't always this picture of luminous vigour.
Over the decade though, her impressive evolution from a photogenic face into a persuasive artist has secured her place in the pantheon of our most valued leading ladies.
Here's celebrating the birthday girl and her shine with this compilation of 10 of Sukanya Verma's favourite Deepika scenes.
Om Shanti Om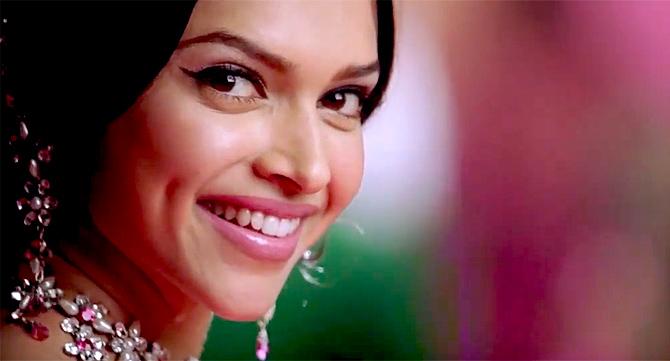 Deepika's introduction scene in Farah Khan's effervescent ode to showbiz is a decisive moment.
As soon as she steps out of her vintage vehicle and onto the red carpet, she must personify the aura and assurance of a superstar accustomed to limelight and hysterical fans.
Deepika, very much a rookie at that point, carries off a glittering image of stardom with glorious aplomb and inbuilt dazzle.
One gets a closer look of her larger-than-life loveliness in the manner she reacts after her flowing pink dupatta gets caught in a besotted Shah Rukh Khan's wrist band.
All the more when she turns around to offer him (and us) a glimpse of her amused, gorgeous, dimpled smile and a star is born.
Tamasha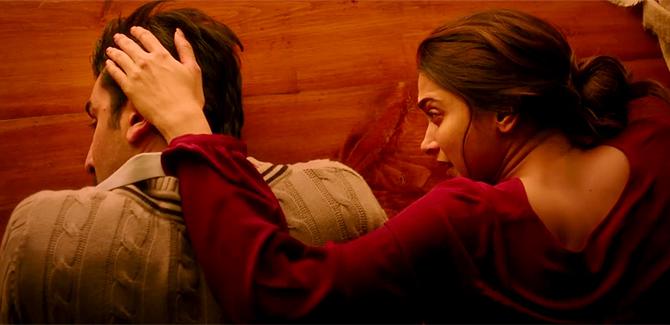 Ranbir Kapoor's inner turmoil is the crux of Tamasha, but if it wasn't for Deepika's single-minded concern we wouldn't understand half of it.
This pathos manifests most hauntingly, heartrendingly in the run-up to and course of Agar Tum Saath Ho.
Deepika is marvellously luminous and fragile conveying the desperation, confusion, sadness, sympathy, guilt and self-doubt of a woman in love overwhelmed by the intensity of her complicated relationship yet determined to reach out to her troubled beau before things come to a standstill.
Piku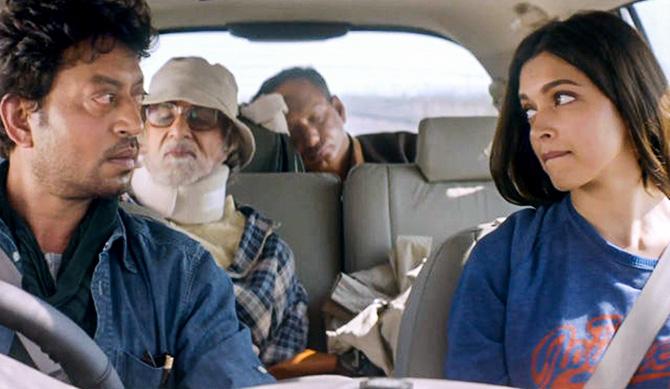 During the course of a father-daughter's road journey from Delhi to Kolkata, a great deal of bittersweet episodes ensue and gradually reveal the people they are.
Deepika is a revelation in Piku.
She's at the top of her game in every scene.
But the delicate disappointment she conveys when her hypochondriac father mocks her desire for the simple pleasures of womanhood, as she tries on a bunch of glass bangles she picked on the way, is both tender and telling.
Until then, we've looked at Deepika as someone fiercely practical and a bit of an ice maiden, but this one time, her vulnerability peeps through her defensive exterior.
Yeh Jawaani Hai Deewani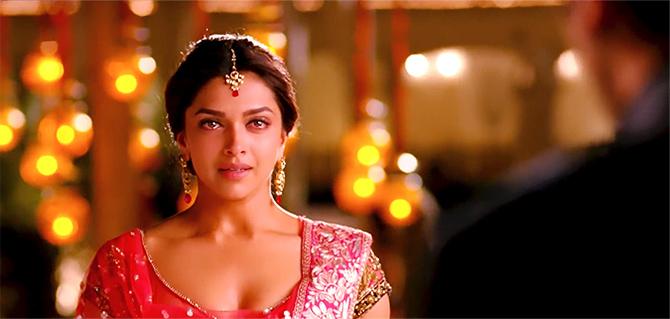 A good actor will not only allow you to see her or his heartbreak, but feel it too.
There's a touching honesty and grace in Deepika's tears -- too proud to show disappointment, too lovesick to hide hope -- while the man she adores walks away from her against the backdrop of their best friend's fairy tale wedding.
Chennai Express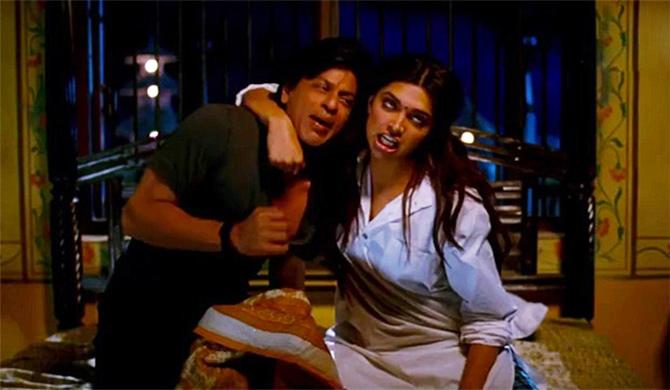 Rohit Shetty's brand of bokwas reveals Deepika's flair for broad comedy.
As the boisterous Meenamma, she injects Chennai Express with a whimsical energy its script sorely lacks.
She's an absolute scream in the sequence where she's all possessed, creepy, cackling and committed to sending chills down SRK's spine.
Goliyon Ki Raasleela: Ram Leela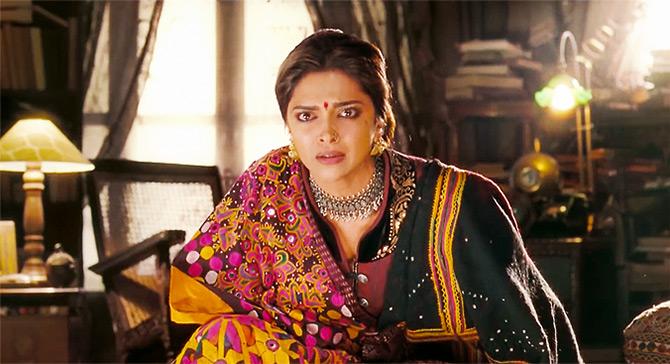 Sanjay Leela Bhansali is not one to hold back on drama.
Every time an opportunity presents itself, he is likely to go all out. It's quite effective in capturing the atmosphere of resentment in Deepika and Ranveer Singh's half-hearted reconciliation over business.
The estranged husband-wife argues over the actions of their warring clans.
But the minute Ranveer grumbles about his broken marriage, Deepika's thundering outburst, 'Har cheez ka badla liya toh iska kyon nahi?' leaves him ashamed and us is awe.
You can almost feel the heat of her angry words across the screen.
Love Aaj Kal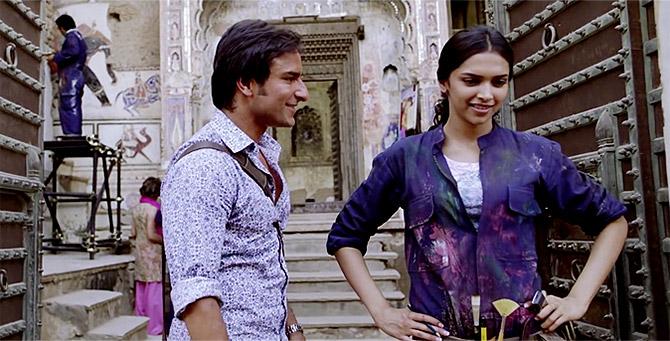 I liked bits of Love Aaj Kal, the idea behind it.
Although it's largely an uneven performance, Deepika does quite well in the scene when her ex (Saif Ali Khan) shows up at her work site and they discover their flirtatious chemistry is curiously intact.
Both have seemingly moved on and are seeing other people, but Saif's need to trifle, her willingness to play along and test their boundaries makes this unplanned reunion entirely believable and reflective of modern-day dynamics.
Cocktail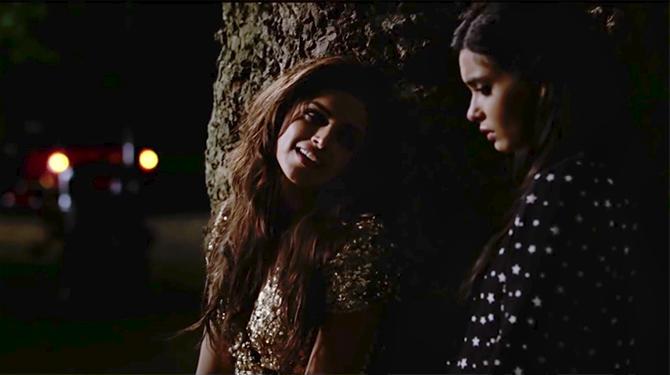 Deepika's unapologetic fervour is the best thing about Cocktail.
Her carefree irreverence gets an unexpected jolt and slips into a convincingly dark space after she learns about her best friend and boyfriend hooking up together.
The news is broken to her rather callously.
Her initial reaction is calm, unnaturally calm. Perhaps it's too bewildering to slip in.
The more she processes it, the more she hates the idea of it and descends into a pattern of destruction, pity, blame and guilt-tripping.
Deepika conveys this lapse masterfully.
Finding Fanny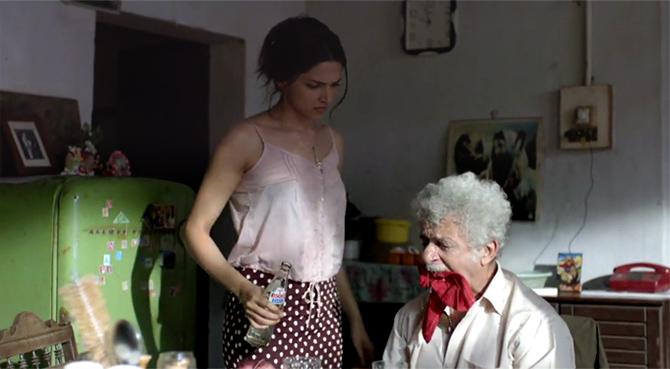 An attractive combination of enigma and impulses, Deepika surprises in the nicest ways as the binding force of Homi Adjania's slice-of-life.
When her lovelorn buddy (Naseeruddin Shah) breaks into a loud cry of grief, her instinctive reaction is to gag him and splosh his face with a bottle of soda.
It's crazy, comical and in complete contrast with the empathy she demonstrates in the seconds to follow.
The unpredictability is so, SO appealing.
Bajirao Mastani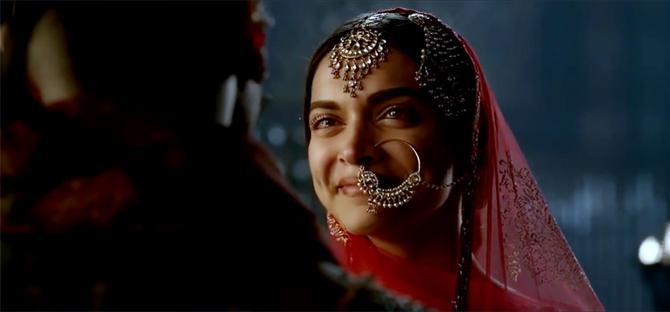 I didn't always enjoy her work in Bajirao Mastani. She looks as sparkling as a gem, but the dialogue delivery was flawed, the character felt sketchy.
There is one scene though where she takes your breath away with her profound grace.
Armed with an understanding smile and glistening eyes, she silently nods at Bajirao's poetically pronounced terms for their next meeting fully aware he is alluding to their tragic fate, bidding her one final goodbye.
This story was first published in January 2018.
---
Sukanya Verma is the Principal Movie Reviewer for Rediff.com. One of the most perceptive observers of Hindi cinema, Sukanya has a dazzling portfolio of features that have engaged Rediff.com readers for 20 years.
You can read her features at https://realtime.rediff.com/news/-sukanya-verma
She can be contacted at mailto_sukanyaverma@rediffmail.com
---