S P Balasubrahmanyam sang songs about life and loss with enough soul to break your heart, notes Sukanya Verma.
'I don't know what you say...'
'Come soon, yaar'
'Heyyyy...'
S P Balasubrahmanyam's zesty English interjections in Hindi songs added a great deal of flavour to the song and personality to the character he was singing for.
It's one of my favourite things about his voice. Like Kishore Kumar and Asha Bhosle, his freewheeling style and signature touches took a tune to another level.
Whether it made an actor's job easier before the camera or inspired them to up their enthusiasm levels, I do not know but SP's joie de vivre will always be a reason to celebrate.
But it is not just happy music.
He sang songs about life and loss with enough soul to break your heart.
My earliest memory of the legend is an earworm. Although the movie's tragic climax left me scarred, I just couldn't stop humming 'I don't know what you say', a phrase he keeps on repeating for a good deal of Ek Duuje Ke Liye's title song. I was only a kid, but I understood exactly what he was saying -- life is fire, love is snow.
His joyous, melodious voice found a fan in me for life.
Though I cannot claim to have comprehensive knowledge of his vast body of work in various languages, here's saluting his exuberant singing -- my companion in good times and bad -- through these chartbusters in Hindi.
Mere Jeevan Saathi, Hum Tum Dono Jab Mil Jayenge, Hum Bane Tum Bane, Ek Duuje Ke Liye
Music: Laxmikant Pyarelal
Lyrics: Anand Bakshi
Dishing out rhythm out of movie titles, the sheer fun element of this LP concoction comes alive in SPB's verve as does the spiralling sing song pattern of Hum Tum Dono.
Not to forget his zingy responses -- 'Come fast, come fast, don't be slow' -- to Lata Mangeshkar's made-for-each-other ardour in K Balachander's romance that introduced Hindi speaking audience to SPB's excellence.
Sach Mere Yaar Hai, Saagar
Music: Rahul Dev Burman
Lyrics: Javed Akhtar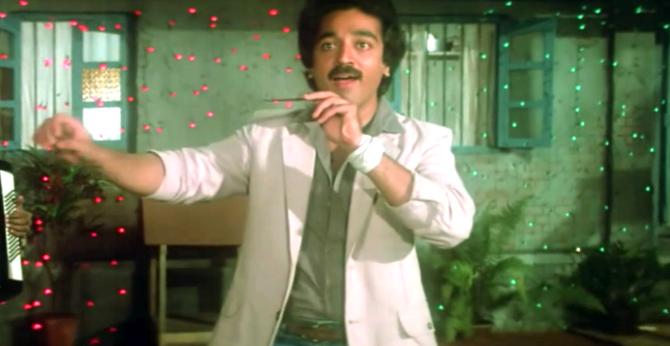 O Maria is catchy, but it's Sach Mere Yaar Hai I regularly return to. And the lingering sadness concealed in the wisdom of this lilting RD melody is perfectly articulated in SPB's wholehearted rendition.
Aaja Sham Hone Aayi, Mere Rang Mein, Maine Pyar Kiya
Music: Raam Laxman
Lyrics: Dev Kohli, Asad Bhopali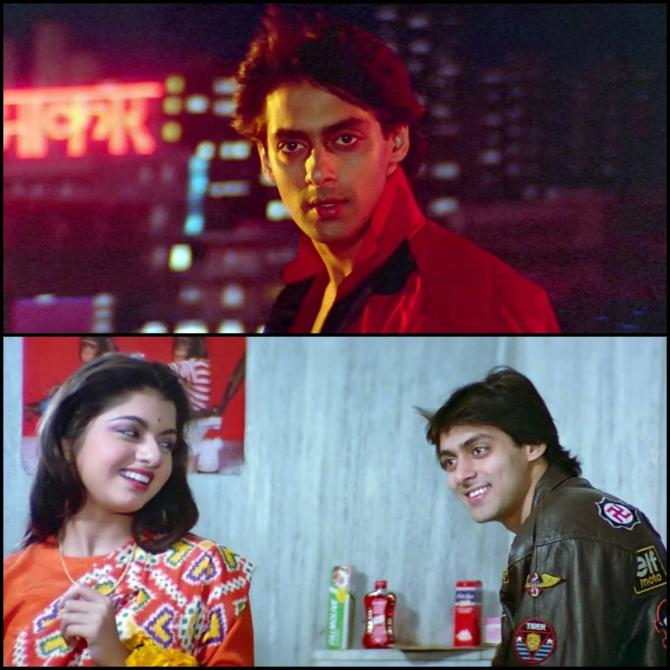 Maine Pyaar Kiya's super success made him synonymous as Salman Khan's singing voice.
Though they sound nothing alike, the combination worked wonders on celluloid and cassette sales.
Once again, his adorable exasperation in Aaja Shaam and silky intensity in Mere Rang Mein, originality be damned, made him an instant win among listeners.
Kabhi Tu Chhaliya, Tumse Jo Dekhte Hi Pyaar, Sun Dilruba, Patthar Ke Phool
Music: Raam Laxman
Lyrics: Dev Kohli, Ravinder Rawal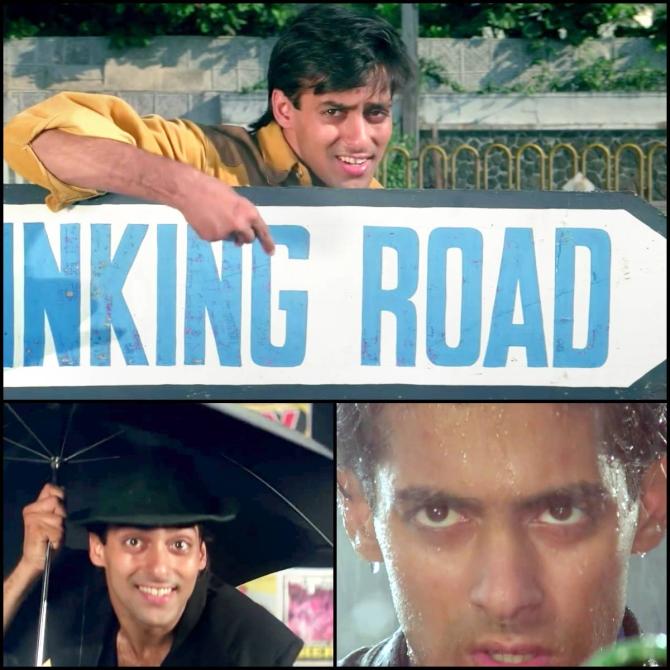 Patthar Ke Phool is run-of-the-mill fare, but its soundtrack is as spunky as it gets.
Be it the frolicking masti of SP and Lata's cheerful duet in Kabhi Tu Chhaliya and Tumse Jo or his solo expressions of sorrow in Sun Dilruba.
Saathiya Tune Kya, Love
Music: Anand Milind
Lyrics: Majrooh Sultanpuri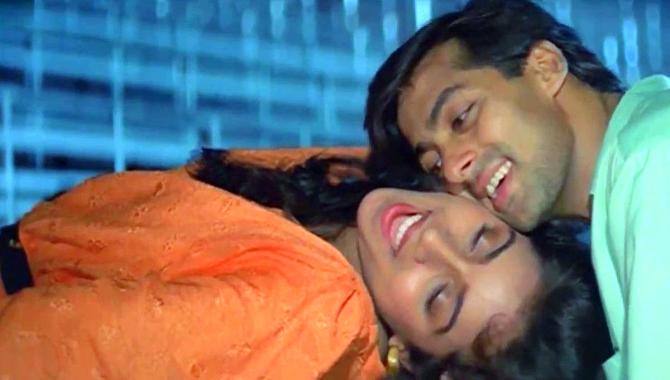 The '90s brigade swears by this catchy tune and their deep love for SPB's voice and Revathy's spontaneity.
Anando Brahmo, Shiva
Music: Illayaraja
Lyrics: Majrooh Sultanpuri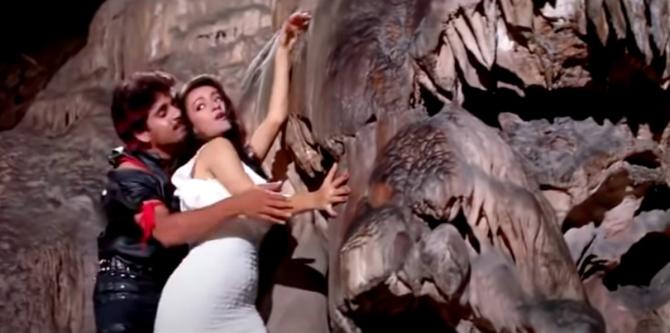 As much as I wish he had rendered the Botany song's Hindi version as well, I am rather grateful for his breezy presence in Anando Brahmo for RGV's breakout drama.
Aaya Hai Raja, Appu Raja
Music: Illayaraja
Lyrics: Prem Dhawan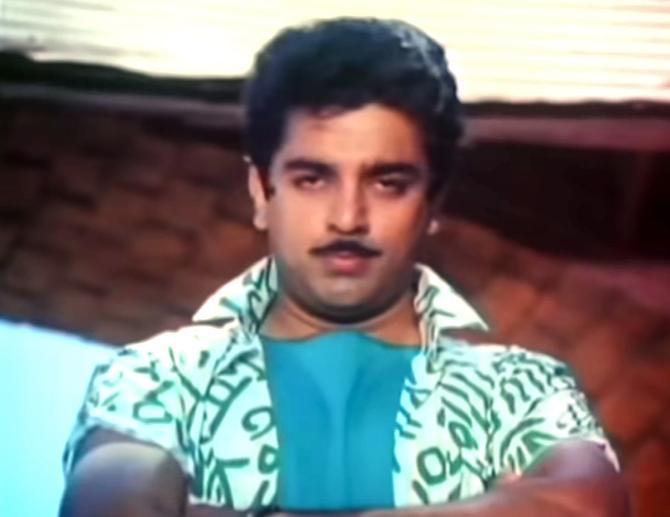 Never underestimate the power of a dubbed movie. The swaggering beats and SPB's cool flamboyance are definitely NOT lost in translation in its Hindi avatar.
Yeh Haseen Vadiyan, Roja Jaaneman, Roja
Music: A R Rahman
Lyrics: P K Mishra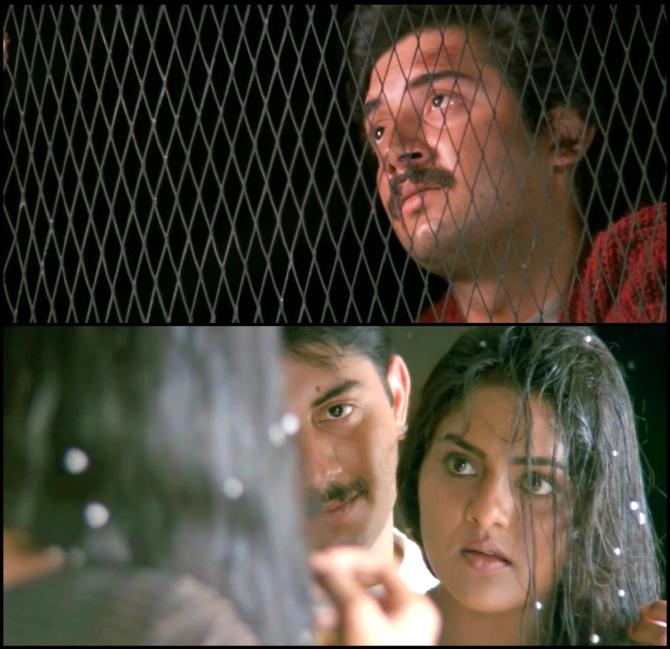 No film or soundtrack is a greater example of the above thought than Rahman;s Roja.
A milestone in his career, the maestro's rich melodies greatly benefit from the singing legend's prowess in the ethereal Yeh Haseen Vadiyan and the anguish filled Roja Jaaneman.
Hum Na Samjhe the, Gardish
Music: Rahul Dev Burman
Lyrics: Javed Akhtar
The pathos and philosophy of this underrated gem from Gardish reiterates that every time SPB, RD and Javed Akhtar got together the upshot was pure gold.
Tumse Milne Ki Tamanna, Bahut Pyar Karte, Jeeye Toh Jeeyein, Saajan
Music: Nadeem Shravan
Lyrics: Sameer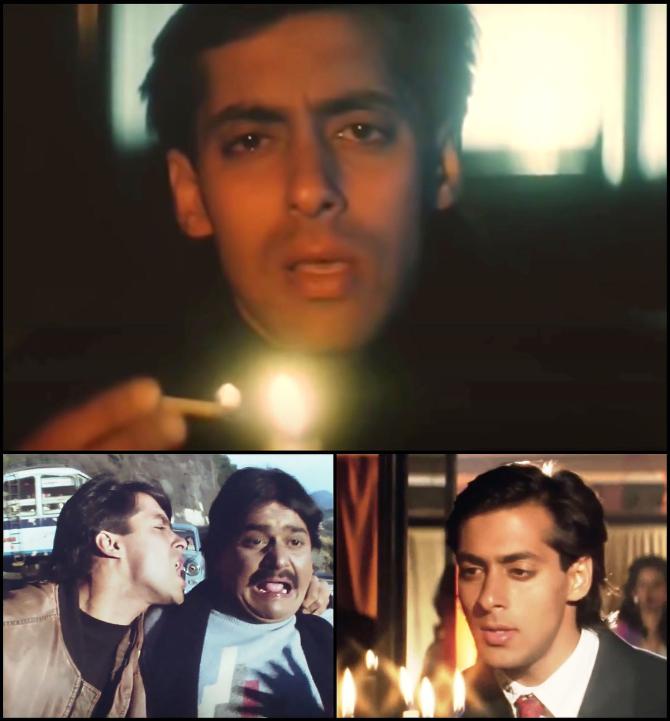 Ghazals, romantic duets, playful solo tunes, SPB's range contributes significantly to Saajan's musical success.
Joote Do Paise Lo, Wah Wah Ramji, Hum Aapke Hain Koun..!
Music: Raam Laxman
Lyrics: Ravinder Rawal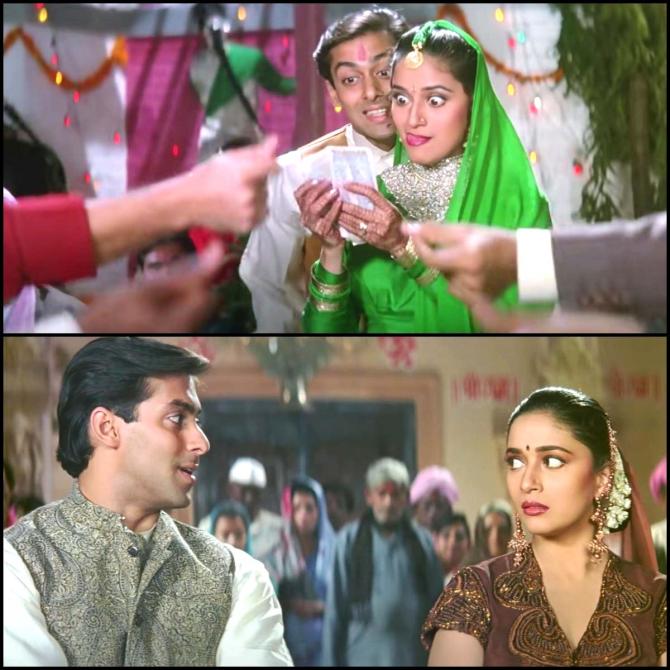 Hum Aapke Hain Koun is full of song and dance sessions, but SPB's participation across its various festive moods, especially the banter of Joote Do and Wah Wah Ramji with Lata Mangeshkar are a joy to revisit.
Mere Tere Naam Naye Hain, Is Raat Ki Subah Nahin
Music: M M Kreem
Lyrics: Nida Fazli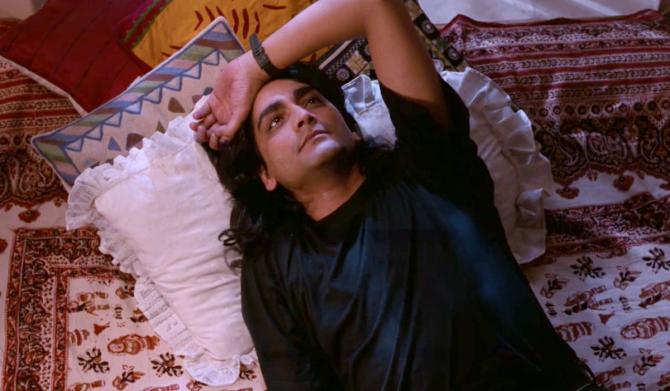 The depth in Nida Fazli's words, M M Kreem's silvery score and SPB's rich rendition combine to create a poignant moment in Sudhir Mishra's riveting drama.
Yeh Raat Aur Yeh Doori, Andaz Apna Apna
Music: Tushar Bhatia
Lyrics: Majrooh Sultanpuri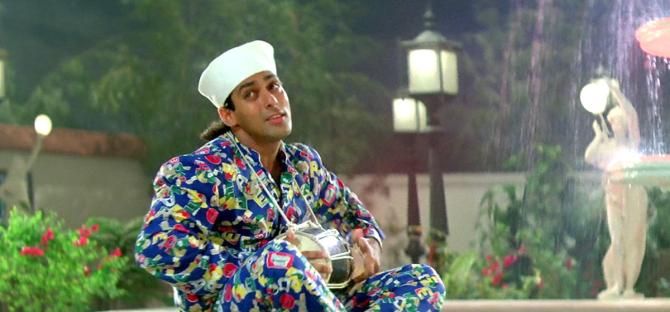 SPB and Asha Bhosle make quite a team as they happily play along to the retro vibe of this madcap tune from a madcap movie.
Jaana, Jaa Ri Jaa Aye Hawa, Duniya Dilwalon Ki
Music: A R Rahman
Lyrics: PK Mishra, Nitin Raikwar
Rahman's superb score in this Hindi version of Kadhal Desam hits another level of irresistible in SPB's soulful rendition of the dainty, romantic melodies like Jaana and Jaa Ri Jaa.
Aake Teri Baahon Mein, Vansh
Music: Anand Milind
Lyrics: Sameer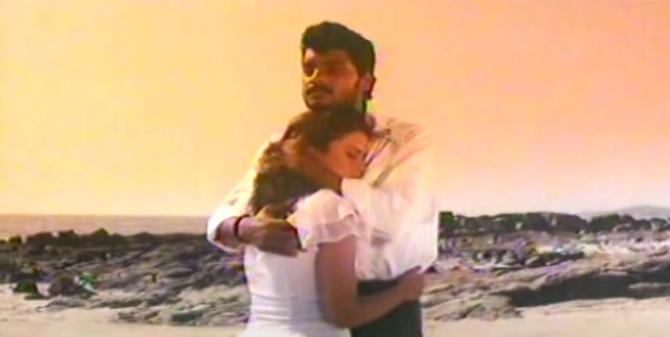 SPB's effortless singing in this lovey-dovey tune from Vansh, a well-received remake of Mani Ratnam's Agni Natchathiram, is a treat for listeners even more than decades two later.