Asha Bhosle's breathtaking versatility has spanned a universe of styles, genres and moods.
Many composers of the last millennium may have favoured her sister Lata Mangeshkar's voice, but there were some like O P Nayyar and Ravi who preferred Ashaji.
Umrao Jaan went to Ashaji because because Composer Khayyam and Director Muzaffar Ali did not want Umrao Jaan to sound like an extension of that other timeless tale of the poetic tawaif, Pakeezah.
Subhash K Jha lists five relatively unknown Asha Bhosle classics on her birthday.
Naina Hain Pyaase Mere, Aavishkar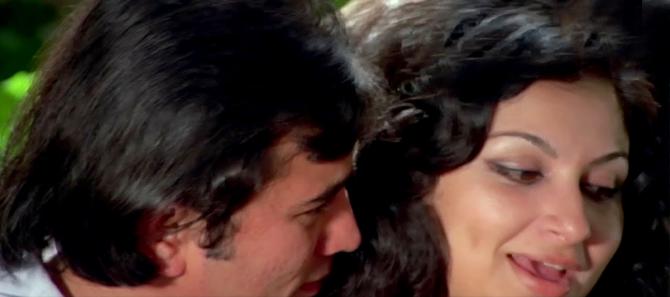 If these exquisite lines, written by Kapil Kumar, have caught your attention, go dig out this gold of a song.
This is Asha Bhosle at her best.
Composer Kanu Roy never worked with Lata Mangeshkar. His favourite was Geeta Dutt: Aaj Ki Kali Ghata, Kaise Koi Jeeye, Mujhe Jaan Na Kaho Meri Jaan, Koi Chupke Se Aake...
When Geeta Dutt passed away, Kanuda fell back on Ashaji.
Ashaji excelled with this one song.
Jaane Kya Haal Ho Sheeshe Ka, Maa Ka Aanchal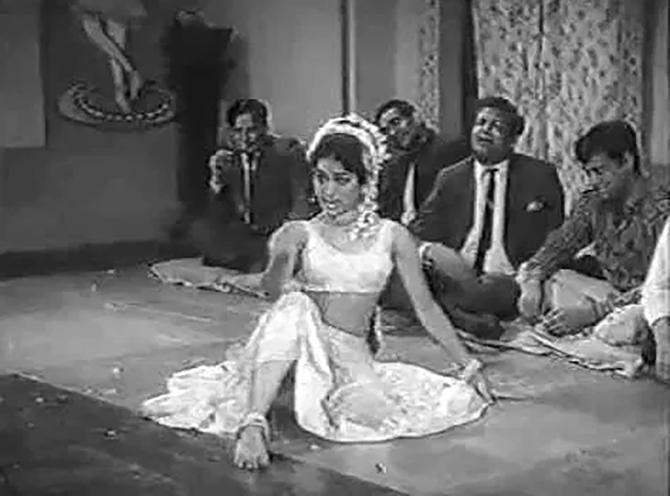 Madan Mohan's favoured voice was Lata Mangeshkar, and they created timeless classics together.
But tucked away in an anonymous corner of his creations was this small-budget film, Maa Ka Aanchal, which contains one of Ashaji's career best songs.
Jaane Kya Haal Ho is a mujra with a soulful composition that is as difficult to compose as it is to sing.
Mujhko Bhi Radha Banale Nandlal, Ankahee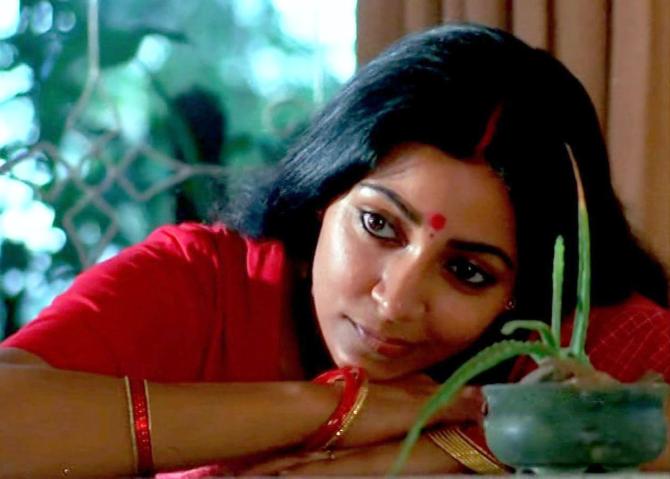 Amol Palekar's experimental film was redeemed by a magnificent score by the great Jaidev.
Asha Bhosle shared vocal honours with the classical vocalist Bhimsen Joshi.
In her two solos Kauno Thagwa Nagarwa Lutal Ho and Mujhko Bhi Radha, Ashaji proved she was no walkover.
Kabhi Kabhi Sapna Lagta Hai, Ratna Deep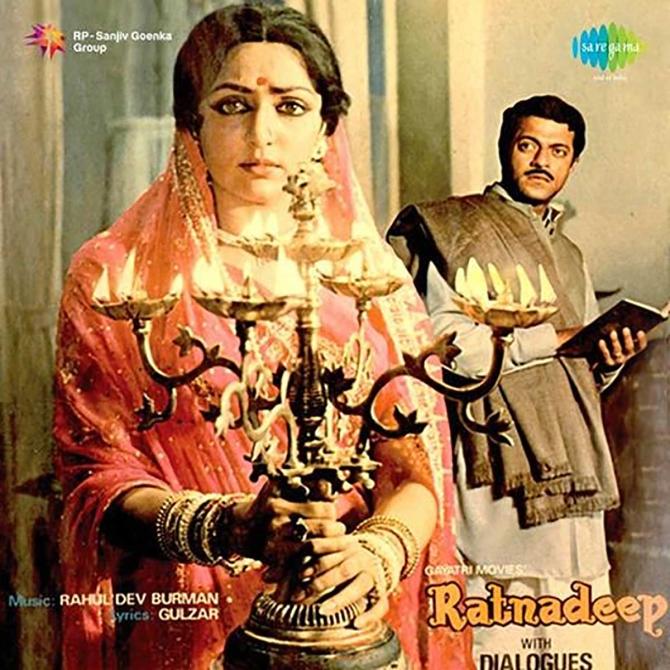 An absolutely divine duet (with Kishore Kumar) about the anguish of unspoken love, Ashaji's voice opens up Gulzar's lyrics, explores the words with a poetic candour, passion and vigour that Kishore Kumar just can't match.
Main Jaa Rahi Thi Lekin, Bidaai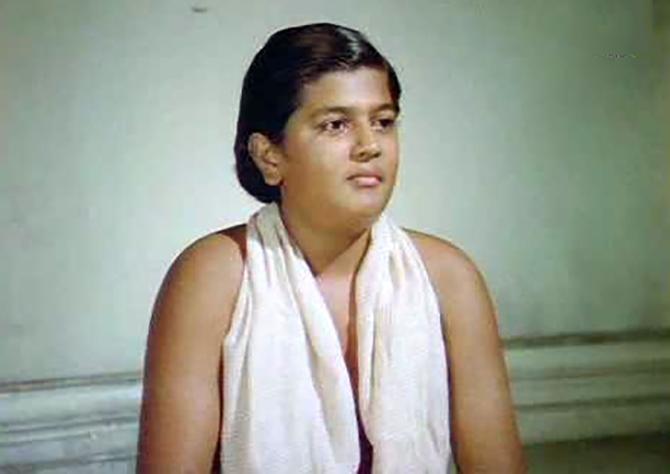 Laxmikant-Pyarelal's heart-melting composition from L V Prasad's 1976 blockbuster is about an abandoned mother saying goodbye to the world.
When Ashaji sings Sabki bidaai maine ki haye, mujhko bidaa karne na koi aaye, maa ke liye bacho se hua na itna, try not to cry.