'Bapi's characters looked and spoke like people we know.'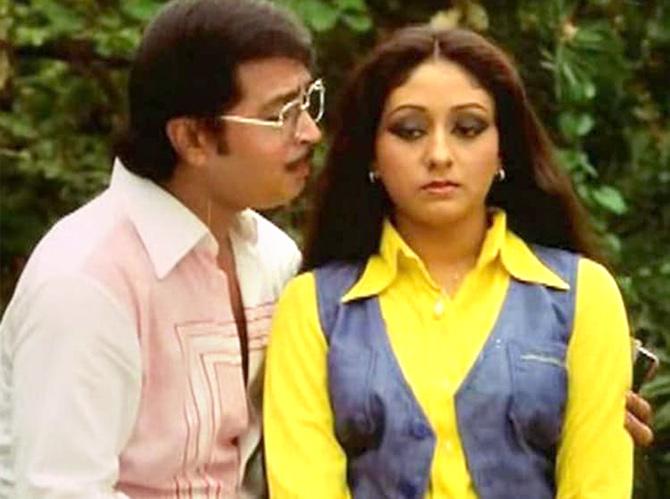 "Bapi -- that's what I called him -- lived a full and complete life," Rupali, Basu Chatterjee's younger daughter, tells Subhash K Jha.
"He got old, like everyone else does. In his final years, he became very quiet, and that made us -- my mother and my elder sister Sonali -- very sad. He just would not communicate with us. His memory would fail because of old age, but he would still recall every detail of his past when someone from one of his films visited him."
A film-maker herself, Rupali directed a sweet gentle film about children entitled Amras.
Basuda had his wife for company in his final years.
"Now, she's left alone. It's up to my sister and me to look after our mother now, more than before," says Rupali.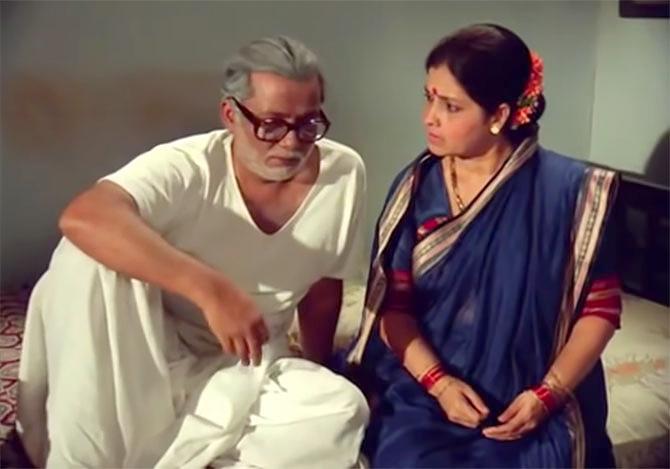 What was Rupali's takeaway from her father's vast and dazzling repertoire of films?
"Always simple, straight and accessible," she says. "Bapi's characters looked and spoke like people we know. After his death, I am overwhelmed by the number of people who reached out to me."
"Young people, who have seen Kamla Ki Maut and Ek Ruka Hua Faisla. His cinema is relevant even today."
According to Rupali, the secret of Basuda's success was his proximity to people, their emotions and conversations.
"Bapi was from Mathura and therefore fluent in Hindi and Braj Basha. We were more North Indian in our food habits than Bengali. We didn't eat fish and rice every day. Whenever my father had a visitor from Mathura, he would be so happy."
Basuda, though not much of a talker, was a people's person.
"He loved sitting down with common people. One day, I came home and saw him sharing a drink and animated conversation with our grocer. I was aghast. Our househelp used to have meals with us at the dining table."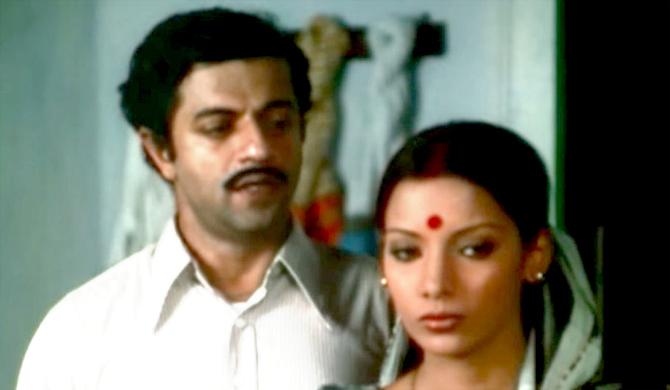 Among all of Basu Chatterjee's memorable films Rupali chooses Swami and Khatta Meetha as her favourites.
"All his films conveyed the most natural colours of life," she says. "And he had such a keen eye for the perfect casting. Who would have thought of Girish Karnad in Swami? Or for that matter, Priya Tendulkar in Rajni? My father saw that 'Every woman' quality in her."
"All his actors loved him. I remember I had gone to Annu Kapoor for a film. Initially, I did not introduce myself as my father's daughter. But then I saw that there was only one poster in Annu's office and that was of the film he did with my father, Ek Ruka Hua Faisla. That's when I told him who my father was."
Basuda, Rupali says, was a loving father.
"Bapi exposed me to world cinema at a very young age. I started attended film festivals at 18. Then he would come home worried and tell my mother that I had watched a lot of adult content."
"The only time he got upset was when we would leave the ceiling fan on in a room when there was no one there. He hated wastage of any kind. That's why his producers loved him. He made sure not a single penny was wasted while shooting."