The jewels to watch out for at MAMI.
In what may be one of the best years for Indian cinema, new indie films have been slowly showing up at several international film festivals.
Some of these films will be screened at the Jio MAMI Mumbai Film Festival with Star (MAMI), which is slowly emerging as the Indian version of a festival of festivals (an expression used to describe the Toronto International Film Festival).
MAMI runs from October 25 to November 1.
It is a rich collection of films -- many in Hindi, but also bright examples of the burgeoning indie movies in different parts of India, not just in Mumbai.
Aseem Chhabra lists 10 must watch Indian films at this year's MAMI.
They may or may not get a theatrical release in the near future but they should be seen by film lovers, appreciated and supported.
Bird of Dusk (Bengali/ English)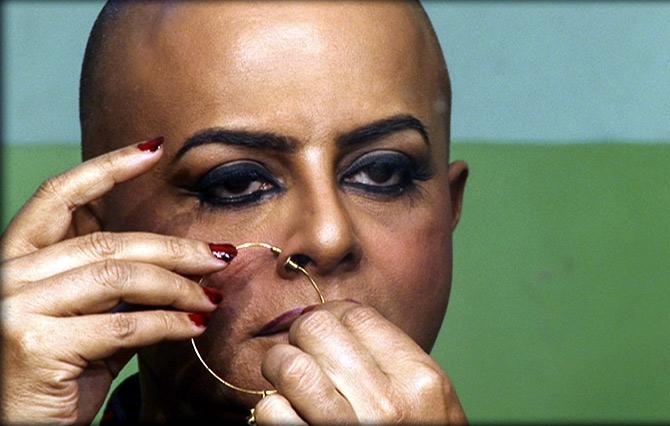 Rituparno Ghosh's sudden death at the age of 49 left a void in the Indian film industry.
Ghosh was a remarkable film-maker, filming nuanced narratives, but he was also one of the first directors from Bengal to work with big Bollywood stars like Amitabh Bachchan, Aishwarya Rai and Preity Zinta.
And he made his brand of cinema accessible in larger parts of India.
Film-maker and scholar Sangeeta Datta's documentary Bird of Dusk is a moving portrayal of Ghosh, the director, but it also examines his personal life -- his sexuality among other things.
It is a beautiful documentary, one that will definitely make fans revisit Ghosh's films.
Bhonsle (Hindi)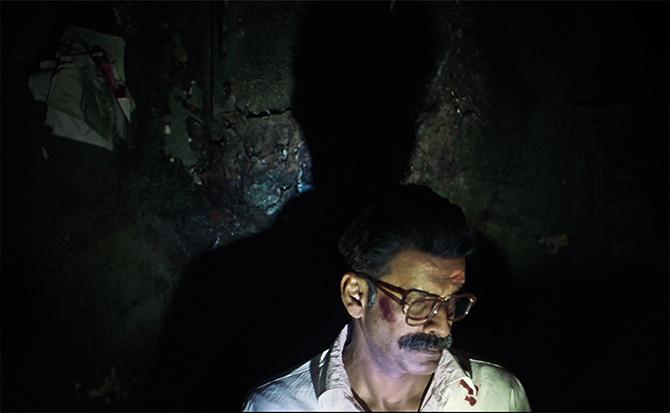 Undoubtedly, Manoj Bajpayee is one of the finest Indian actors.
His acting has always been strong whether he works in indie films or in big Bollywood productions.
In Devashish Makhija's Bhonsle, Bajpayee plays a terminally ill, retired cop living in a chawl, where a local goon is trying to intimidate a handful of Bihari residents.
Bajpayee, in his near silent performance, explodes with his presence on the screen and carries much of the film on his shoulder.
Bhonsle definitely ranks among Bajpayee's top performances.
Bubul Can Sing (Assamese)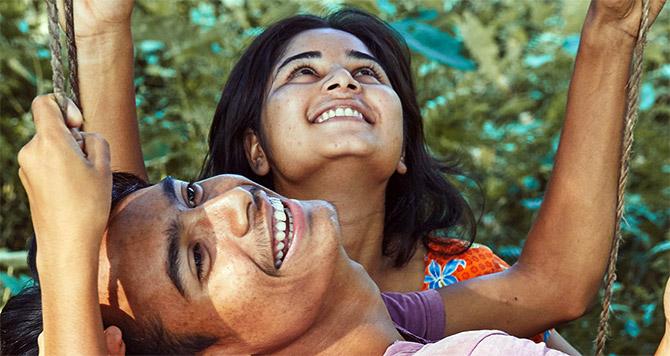 Straight after winning her National Award for Village Rockstars, and the announcement that her film will represent India at the Oscars, Rima Das is back with another charming tale set in Assam.
Bulbul Can Sing has a lot in common with Village Rockstars -- both films are set in a village in Assam, and are coming-of-age stories shot in a quiet poetic style.
Bulbul Can Sing follows Bulbul and her two friends Sumu and Bonny, all on the cusp of becoming independent and modern in their thinking as they confront challenges from traditional views in their village.
The film presents a sense, possibility and reflection of a part of India that few of us experience.
Hamid (Hindi/Urdu)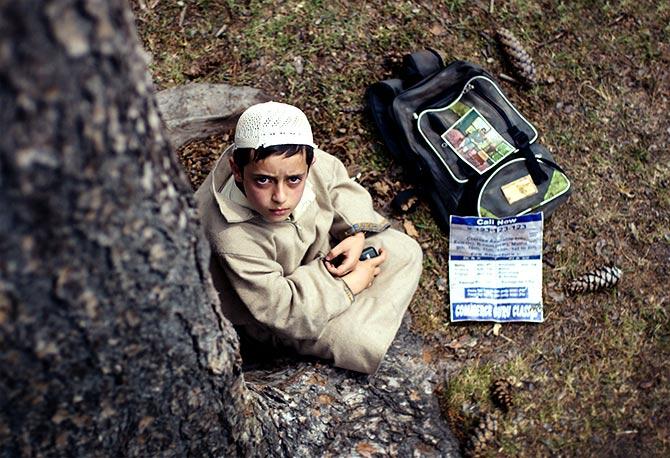 The Kashmir conflict has generated quite a few political films, including strong documentaries. Aijaz Khan's film is a sweet story narrated from the point of view of an innocent child who wants to talk to Allah to find the whereabouts of his father.
Beautifully acted by newcomer Talha Arshad Reshi, who plays Hamid, and the lovely Rasika Duggal, who plays the child's mother Ishrat, this film will touch your heart.
It may perhaps bring people on the opposite sides of the Kashmir conflict a bit closer.
Light In The Room (Malayalam)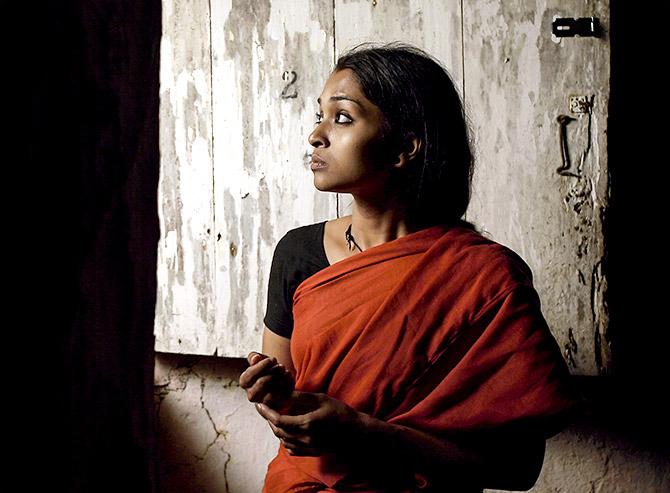 First-time film-maker Rahul Nair's Light in the Room swept the Kerala state film awards earlier this year.
It is a powerful -- though at times tough film to watch -- since it deals with domestic violence. There are some harrowing scenes of a crazy husband physically abusing his new wife.
Nair places his characters in a remote mountainous part of Kerala with breathtaking views.
Light In The Room is beautifully shot and has a terrific lead in Vinitha Koshy.
Mehsampur (Hindi/Punjabi)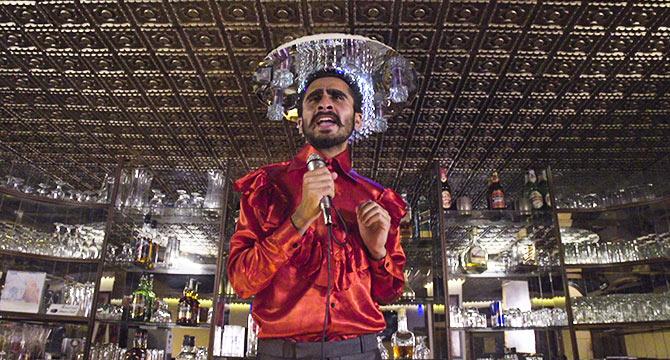 Is it a documentary or fiction or a docu-fiction?
Viewers will have to figure that out on their own.
Director Kabir Singh Chowdhry's exploration of popular Punjabi folk singer Amar Singh Chamkila's life and death is one of the most original Indian films in recent years.
In finding details of Chamkila's life, who was gunned down in 1988 at the age of 27, Chowdhry sets out another director (Devrath Joshi, perhaps playing himself) on the course of the story.
So Mehsampur becomes a film within a film.
It gets quite crazy as Devrath encounters a range of peculiar people on this journey, but its intriguing structure will keep the viewers enthralled.
Namdev Bhau In Search of Silence (Marathi/Hindi)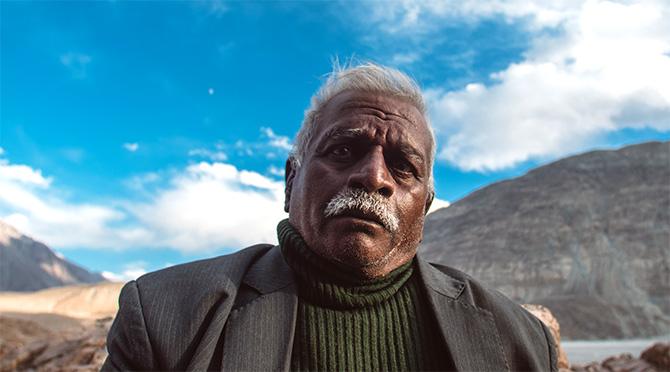 In Ukrainian film-maker Daria Gaikalova's (she goes by her stage name of Dar Gai) film, a middle-aged driver in Mumbai, fed up with the noise in the city, sets out to look for calmness in his life.
His goal is to get to a particular location in Ladakh, the Silent Valley.
Along the way, Namdev meets a precocious 12 year old who believes the entire journey is part of a video game that will take him to a red castle.
Stunningly shot, Namdev Bhau is a heartwarming tale of finding connections with strangers on the most unlikely journeys, while it also reflects on the need for silence in our lives.
Soni (Hindi)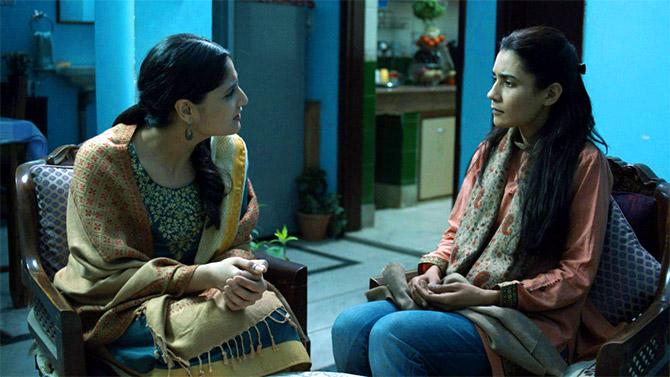 Director Ivan Ayr's Soni was declared the best film in the Roberto Rossellini Awards section at the Pingyao International Film Festival.
Soni is the story of female cops in Delhi -- Soni (Geetika Vidya Ohlyan) and her superior Kalpana (Saloni Batra) -- both dealing with sexual harassment, patriarchy and being pushed into traditional roles at home and even at work, when they are in the presence of male bosses and colleagues.
A tight script, convincing realistic setups and strong performances makes Soni an important film, especially given the growing #MeToo movement in India and its far reaching impact in various professional fields.
The Sound Man Mangesh Desai (English/Hindi/Marathi)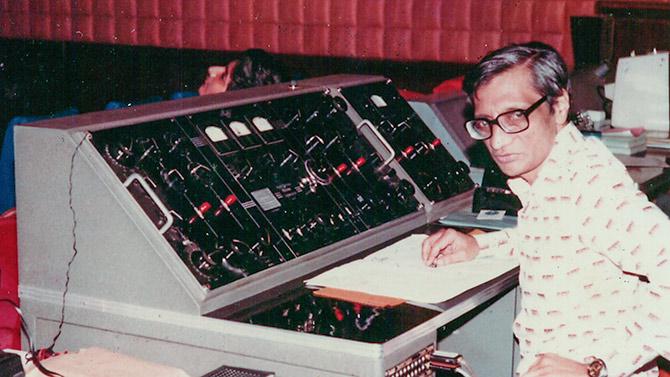 There was a time when no Hindi language film could be ready for release in theatres without the magic touch of sound designer and mixer Mangesh Desai.
In the pre-digital era, Desai enhanced the moods of films made by a number of film-makers including celebrated masters like V Shantaram, Satyajit Ray, Yash Chopra, Ramesh Sippy and Shyam Benegal.
Subash Sahoo's wonderful documentary The Sound Man Mangesh Desai is not just a tribute to a genius, but also a celebration of Indian films.
There is so much one learns from this delightful film that it is worth a second visit.