Getting to know Dulquer Salmaan better...
Dulquer Salmaan is all set to treat a larger audience to his youthful charm in his first Hindi film, Karwaan.
Co-starring Irrfan and Mithila Parkar, the film is directed by Akarsh Khurana. The three characters are forced to go on a road trip and encounter several adventures along the way.
Dulquer has an interesting voice on Instagram, as he accompanies his pictures with beautiful posts.
We step into the actor's mind, and his life, through his Insta feed.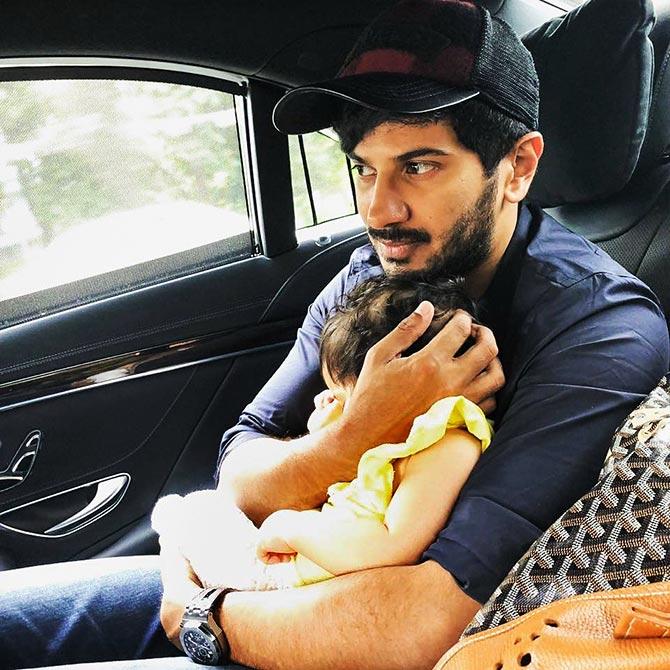 'Being wished on Father's Day is a blessing I can't explain in words. The day you were born I felt I was born again. Forever more this will be you and me. No matter how much you grow up or where you go you'll always be my baby girl. You bring us more joy than we ever imagined possible. Love like we never knew existed. And everyday it only grows with you. Pic credit to your doting mumma,' Dulquer writes.
Dulquer's daughter Maryam turned one in May.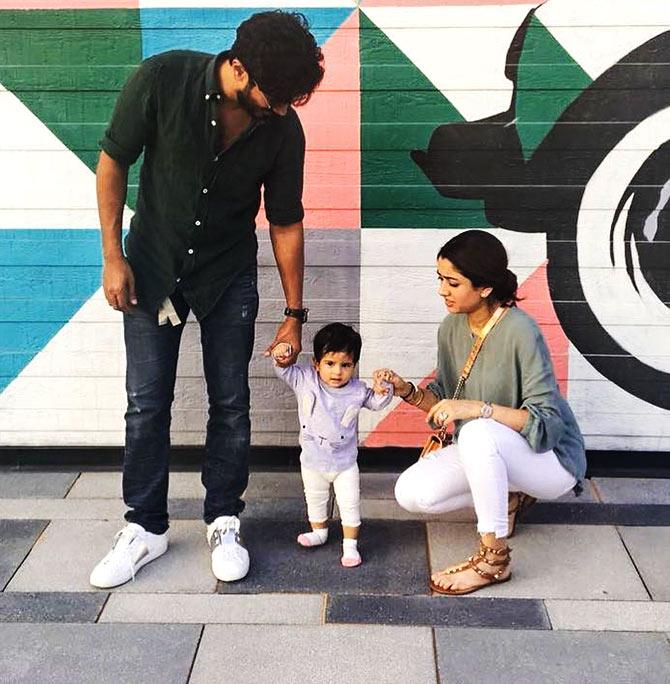 In fact, Dulquer's post on his daughter's first birthday was just as cute: 'Wishing the love of our lives the happiest first birthday! Can't believe you are already one! You're our biggest blessing and you're already this huge personality and you fill up our lives and homes with only love and joy. Happy birthday Maryam babyyyy.'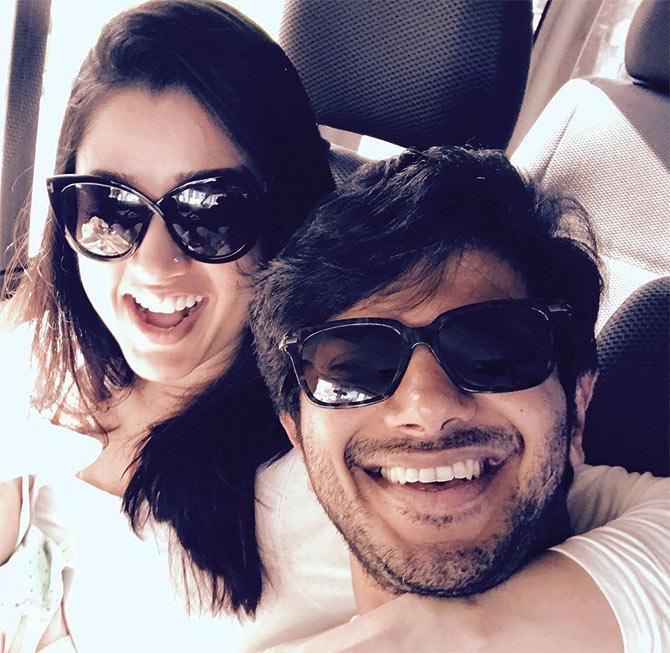 'Making me look good since 2011 !! Happy anniversary baby momma !' he writes.
Dulquer wed Amal Sufiya in December 2011.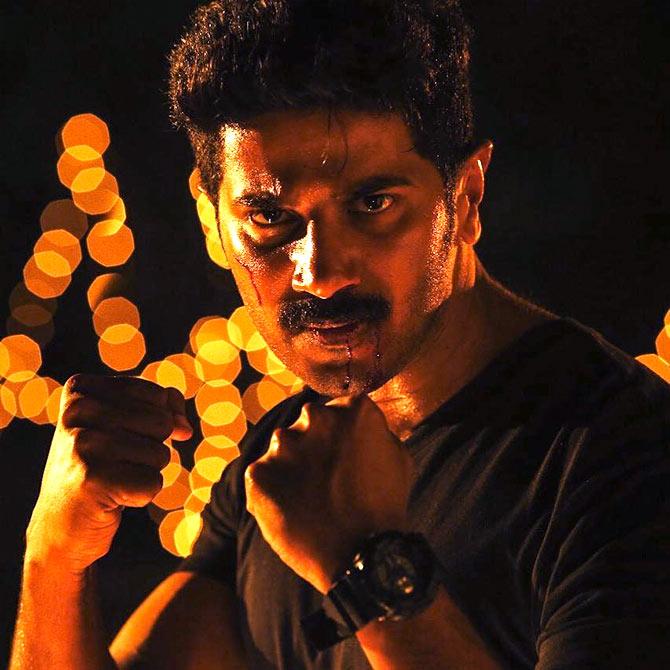 Solo -- a film close to Dulquer's heart -- was directed by Bejoy Nambiar, who has written the story of Karwaan.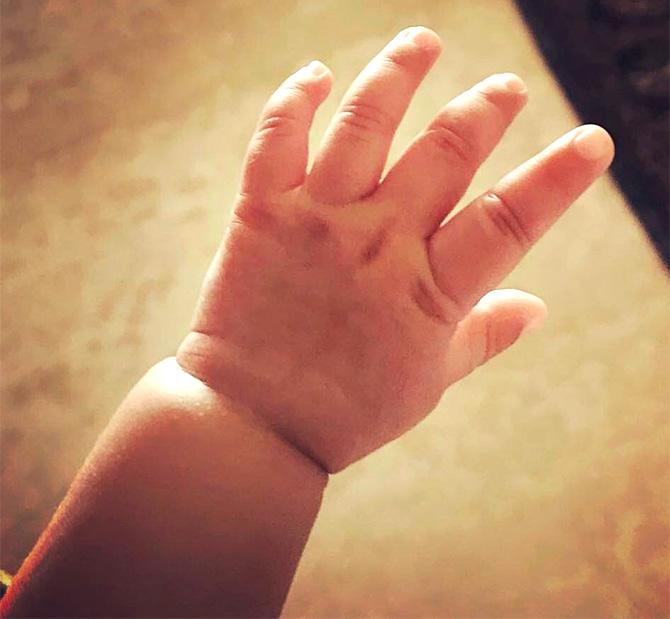 'Yayyyy!! 5 million likes on Facebook!! Love to each and every one of you! Cannot explain how this love and encouragement is the biggest reward of my film career! All of you are the strength and energy through good and bad,' he writes.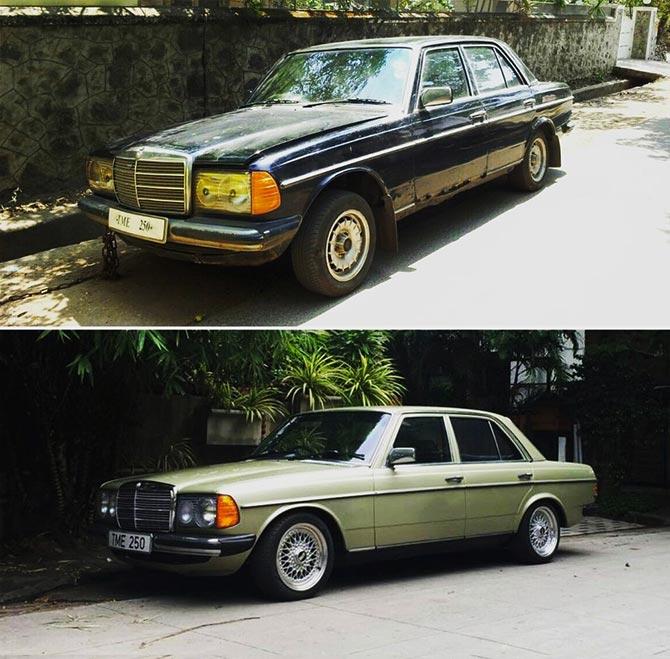 Dulquer is a passionate auto enthusiast, and here's proof: 'Many of you ask me to post pics of my old W123 Mercedes. I don't post pics of my cars cause sometimes people take them in the wrong sense. I would love to share with enthusiasts but I request others to not find it offensive or elitist. I'm just blessed to be able to save a few of these beauties.'
'I've loved W123s for as long as I can remember. They would feature in so many films and there were several of them in one of my favourite films which was 'Samrajyam'.
'I'd been aware of a 250 in Chennai which used to belong to a family known in automotive circles. It used to be used by the grandfather of the house in the 80s. It had a busted carb and the second owner parked it to a side and forgot about it for over a decade.'
'Without a cover or roof over her she was left to the elements to rust away.'
'When we found her she was like Fred Flintstone's car. Your feet would go through the floor due to the amount of rust. Almost 3 years later and in between drowning in the Chennai floods we managed to resurrect her. She has amazing spirit. Or good Carma as I like to call it. Refused to die or give up.'
'TME 250. My beloved 1981 Mercedes-Benz 250 straight six petrol. First car I've ever embarked on restoring. New coat of Silberdistel green (which as usual I spent months deciding), lowered/stanced on period correct 16" BBS RS rims. Ive sourced & replaced everything possible on it.'
'Now she runs like a dream and rides softer than any new car. At full chat gives me goosebumps with the way she sounds and can keep up with any modern car. She's my daily driver in between shoots and I love how small children and old people alike love to see her rolling by in all her former glory.'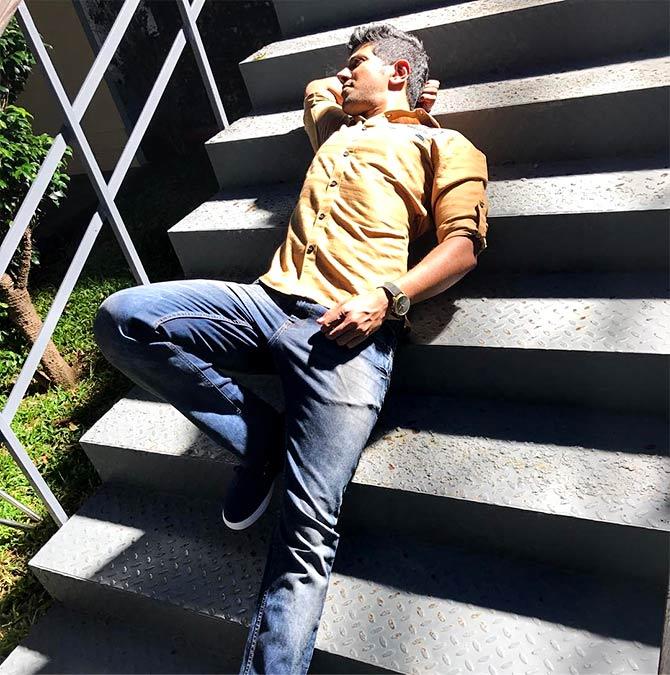 'Photoshoots got me like .. Erm.. Lying on stairs and breaking my back,' he writes.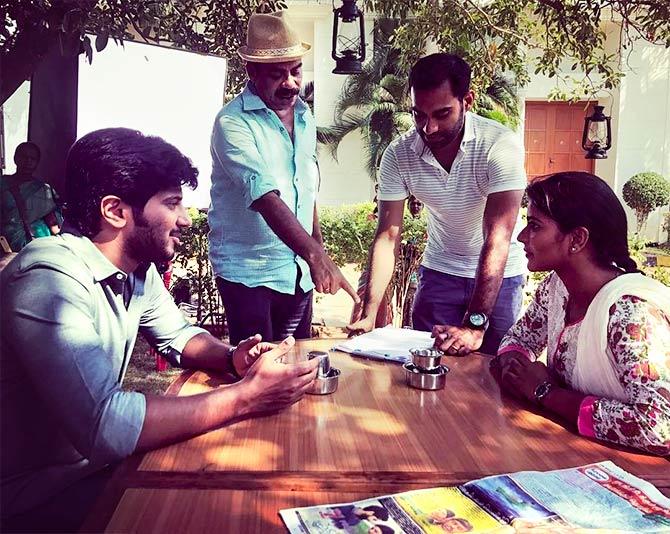 'The privilege of being directed by the one and only Sathyan Sir ! Also seen in the pic is his awesome son Akhil and the wonderful Aishwarya Rajesh,' he informs.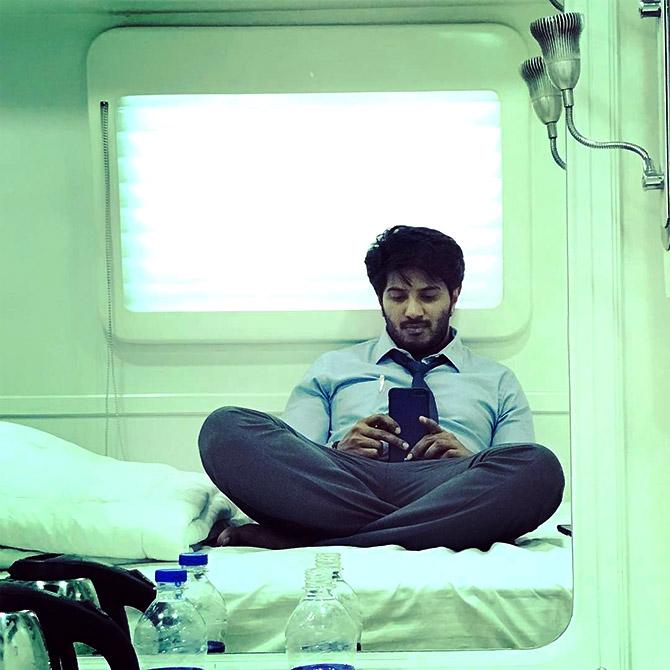 So what does Dulquer do in between shots?
Duck behind his phone!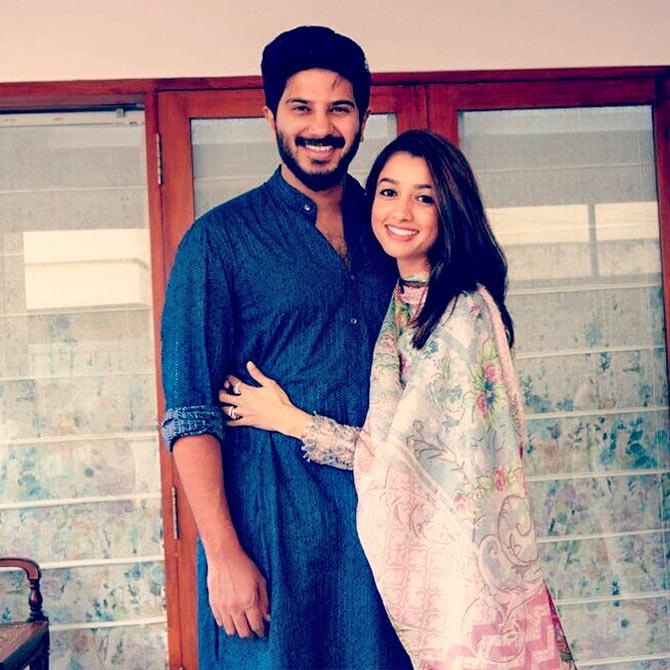 Making photo memories on Eid.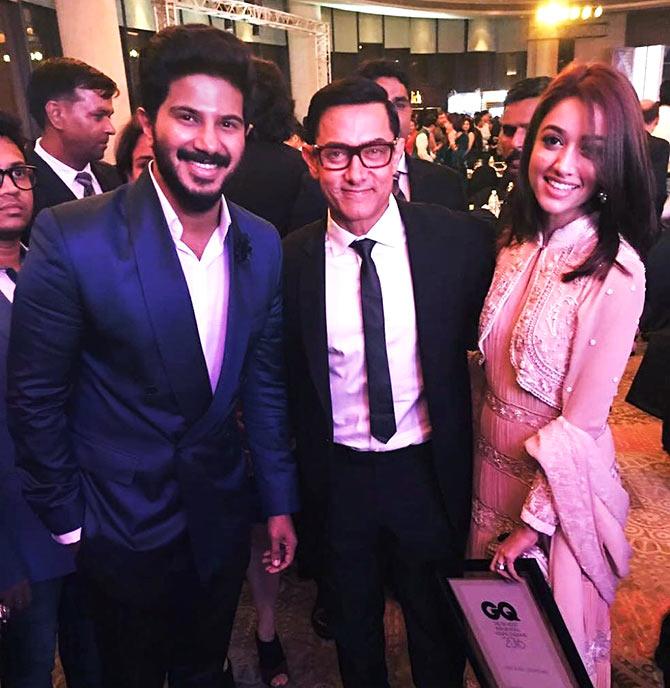 'Such a special day in my life. Received my award from none other than, the one and only Mr Aamir Khan! Huge fan moment for Amu & Me! Thank you,' he writes.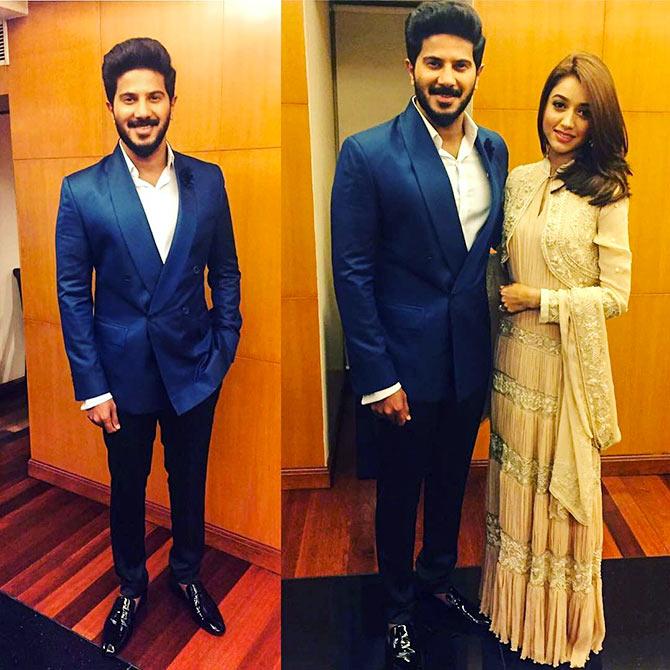 The power couple steps out for an awards night.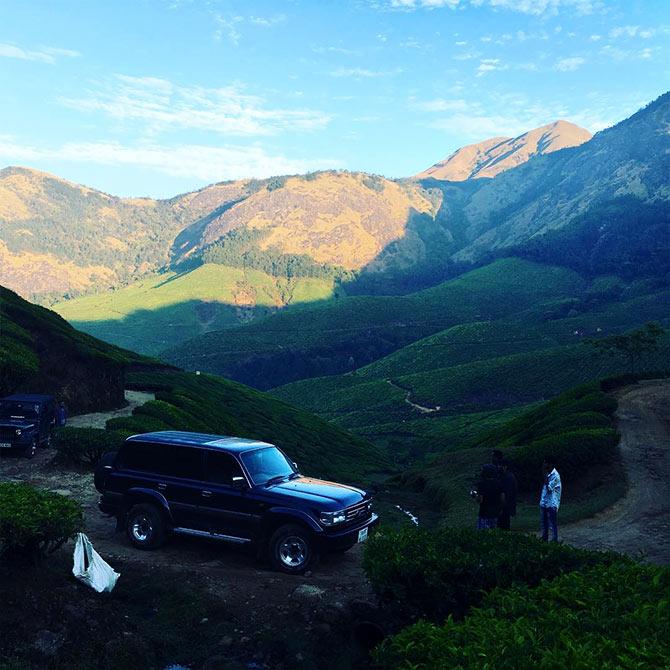 Enjoying the first morning rays on a road trip in Kerala.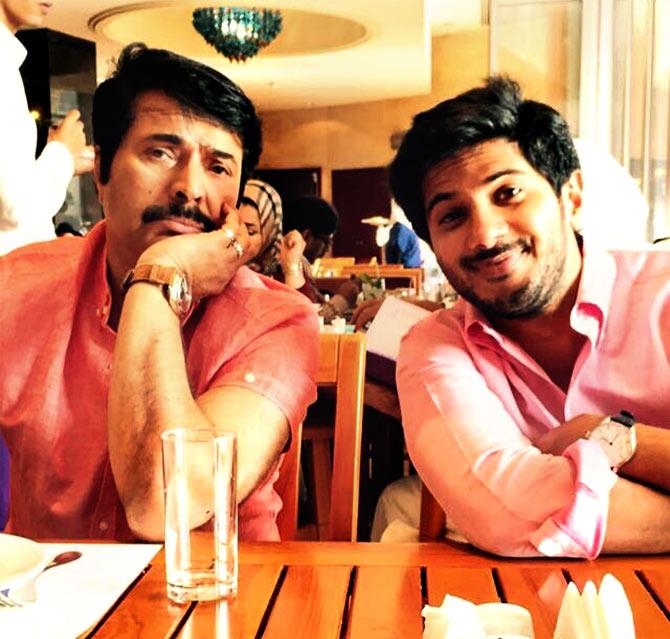 Dulquer poses with his dad, movie legend Mammootty.
In an earlier post, the actor had written about his father, saying, 'The greatest dad in the world! You've only ever lead by example! Never told me what to do. You've been protective and concerned my whole life. When I was younger I didn't understand it. After Maryam I now know. I hope and pray that I can be half the father that you are. Happy Father's Day Pa.'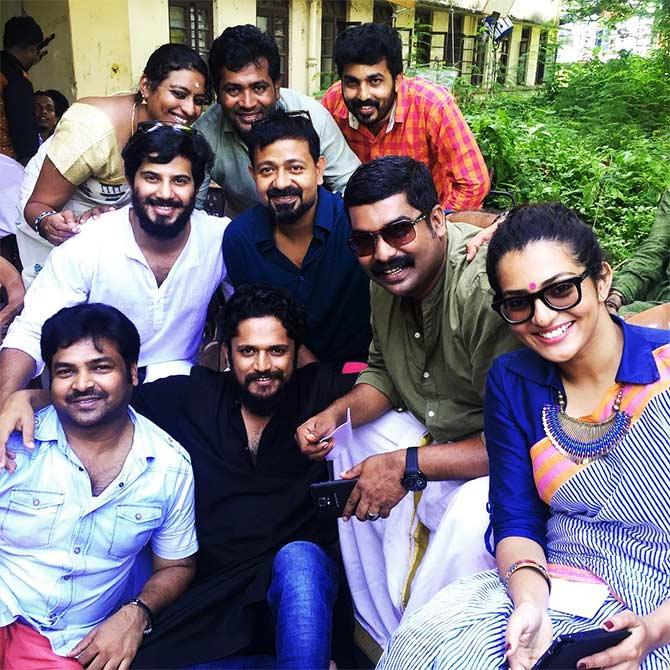 The cast and crew of Dulquer's film Charlie celebrate Onam.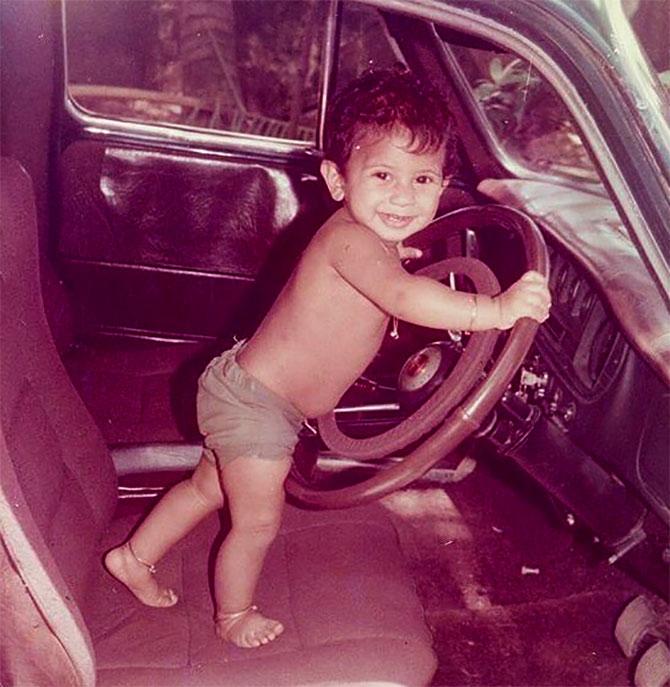 Dulquer posts the cutest throwback picture, and writes, 'Clearly the driving craze started young.'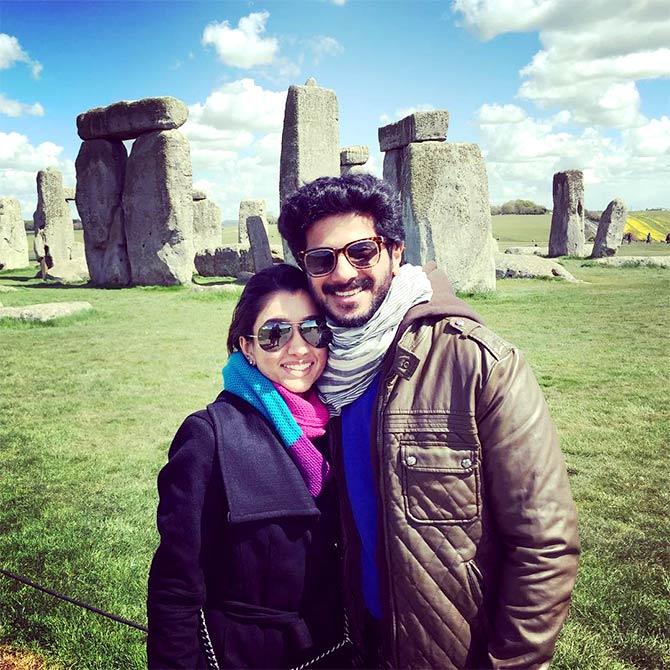 'Took my Architect to the Stonehenge.'
Awww.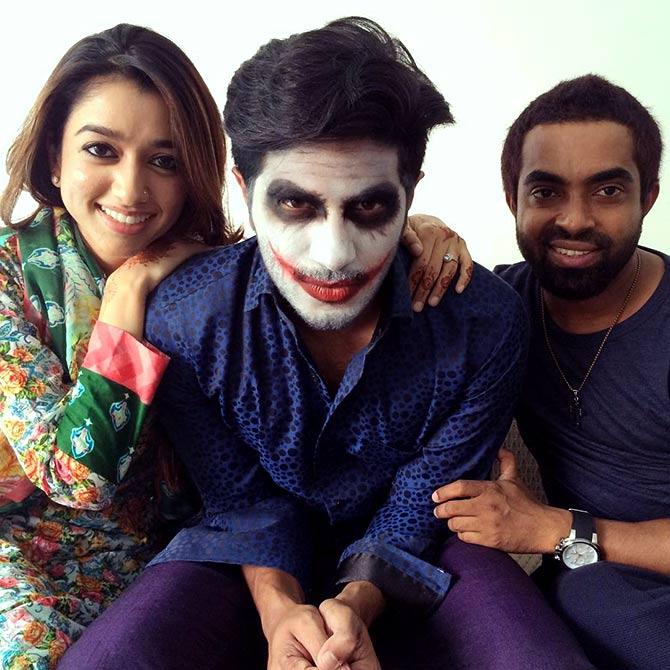 The actor paints himself as The Joker, and comes out looking impressive.
Photographs: Kind courtesy Dulquer Salaam/Instagram