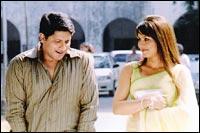 Seher talks of the origin of organised crime in North India and the measures taken to bring it under control. The film is in flashback, but it adopts an interesting narrative style.

Seher begins with the rivalry between two gangsters. After the stereotypical khoon-kharaba, Gajraj (Sushant Singh) kills his rival. He wins control over Lucknow and Benaras and terrorises every living soul in the vicinity.
Of course, he knows how to keep his friends close and enemies closer. He is shown to be very influential politically. He is also on the best of terms with the Benaras police.
Now, how many crime movies have a plot like this? Well, almost every one of them.

The one thing that makes Seher different is the fact that we finally get to see Arshad Warsi in a much-deserved lead role. He is definitely one of Bollywood's most underrated actors!
Arshad plays a police officer (Ajay Kumar) who pays the price for his honesty by getting transferred often. He gets posted in Lucknow, where he is given charge of the dead gangster's murder case. As his involvement in the case increases, he realises how deep the crime network in Benaras is.

In his fight against organised crime in Uttar Pradesh, Arshad starts a Special Task Force that includes other brave and loyal police officers.
At this point, I would like to commend the research that has gone into Seher; the film manages to paint a rather realistic picture.

Seher shows, for example, how the police started telephone and cell phone tapping. The film is set in 1997; cell phones were still a new phenomenon then. It makes sense when Pankaj Kapur, who plays an expert in cell phone technology, joins the STF.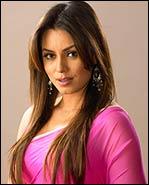 Mahima Chaudary is Anamika, the police commissioner's daughter. She looks stunning, but her performance is not upto the mark. In fact, Seher could have done without her. Her only tasks are to play Arshad's love interest and add an element of glamour to the film.
The one thing that's brilliant about Seher is its editing. A lot of thought and hard work has gone into the cinematography and costumes as well. Seher definitely brings out the seriousness of the issues it talks about, though this does give the film a slightly arty feel.
Please carry your Hindi-to-English dictionary; the dialogues can confuse because of heavy North Indian Hindi language used.
Seher does not have the usual romantic songs, which is also good.
All in all, Seher is a good film.