With the right amount of drama and comedy, the Chandigarh Kare Aashiqui trailer is entertaining, observes Namrata Thakker.

Ayushmann Khurrana and Vaani Kapoor's first film together looks promising.
Chandigarh Kare Aashiqui, directed by Abhishek Kapoor, is a modern-day love story with a twist.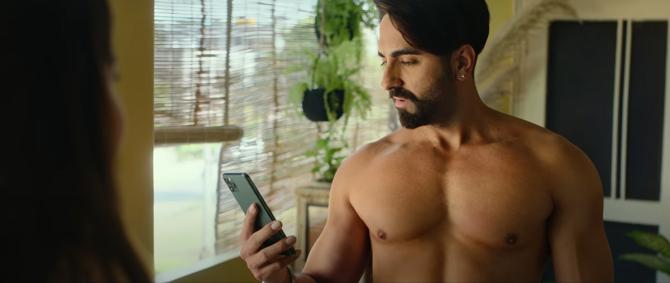 Ayushmann plays Manu, a fitness instructor, who falls in love with Maanvi, a Zumba teacher.
Manu feels cheated and is heartbroken when he discovers that Maanvi is a transwoman when he proposes marriage.
But it's not easy for them to get away from each other as they are in LOVE. And love knows no gender.
The trailer basically gives away the entire story, which is disappointing.

Having said that, the movie seems to be high on music and humour which works in its favour. Ayushmann's comic timing as usual is bang on and so is his physical transformation.
The trailer begins with him flexing his muscles while working out and he actually looks like a professional weightlifter or bodybuilder champion. The talented actor has never looked so hot before on screen.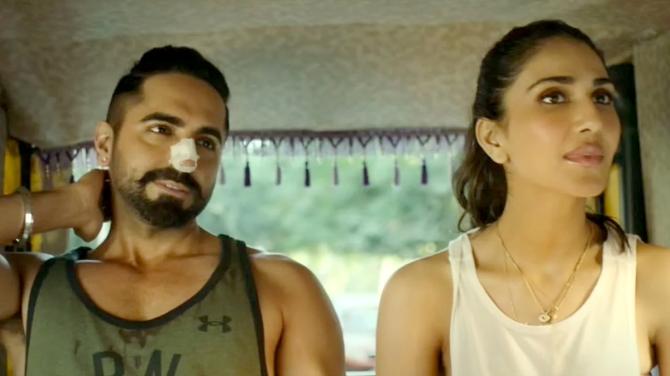 Vaani makes her entry and she looks absolutely gorgeous as well.
Their chemistry is sizzling and they look good together too. While Ayushmann has more screen time and dialogues in the trailer, Vaani has the the meatier role. Kudos to her for taking the risk.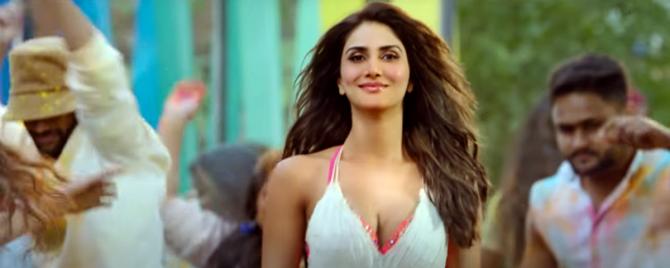 Ayushmann has been successful in breaking many stereotypes with his films, so it's not surprising to see him in yet another mind-bending movie with a socially relevant message.
As an actor I feel he needs to do more films like Article 15 because he seems to be getting too comfortable in this niche comedy genre.
As for Vaani, this film could be a turning point in her career.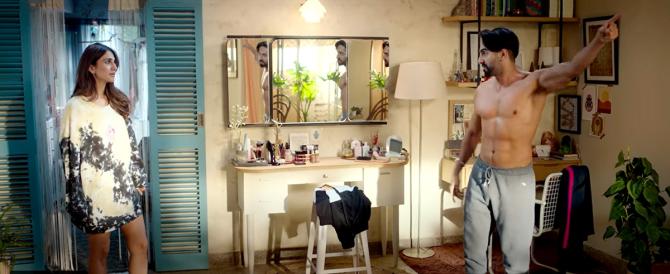 With the right amount of drama and comedy, the Chandigarh Kare Aashiqui trailer is indeed entertaining. Ayushmann undoubtedly stands out, but I am rooting for Vaani to pack a solid punch this time.
Chandigarh Kare Aashiqui releases on December 10.