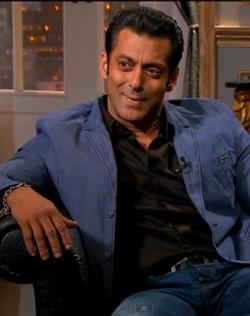 According to Nishi Tiwari, the first episode of Koffee With Karan 4, with Salman Khan as its guest, was explosive.

One can trust Salman Khan to evoke strong emotions among not only his fans and critics but even the tiny section of people who generally don't give a damn.

It was a few years ago when, after having weathered brutal snubs at film award shows, several personal setbacks and manically publicised run-ins with the law, the actor grew exceedingly cynical of everybody out of his inner circle of family and close/longtime friends.

So while his unprecedented ascent to superstardom and a steady stream of record-breaking films ensured that his fans got their required dose of Bhai on screen, the actor himself grew increasingly wary of the media.

The obligatory interviews that he did give during a new film's promotional rounds were, more often than not, nothing more than the usual trope about fun-loving costars and why people needed to watch the said film.


Every question that didn't concern itself with the issue at hand was out of line and overly inquisitive scribes were routinely and unabashedly chided.

As a result, things got to a point where questions concerning Salman Khan's life -- which was just as eventful as his film career post-Wanted, if not more -- stacked up fast and acquired national importance.

Why isn't he married yet? Why did he hug arch rival Shah Rukh Khan at Baba Siddiqui's Iftar party? Are they besties again? What does he think of Katrina Kaif dating Ranbir Kapoor?

You get the drift.

So it was nothing short of arguably the greatest television coup of all time when Bollywood's most prolific social butterfly -- Karan Johar -- managed to get the reluctant star to grace the very first episode of his celebrity talk show Koffee With Karan's fourth season.

And to put it mildly, it was explosive.

Now Salman isn't the most articulate actor in Bollywood. And the promos hinted that we'd get to see the real deal behind all that boyish self-assuredness, someone who (I was hoping) could be put in a spot, who was susceptible to vulnerability on national television.

While that didn't exactly happen, Salman did make for an incredible interviewee solely by virtue of having managed to evade this form of scrutiny for the longest time.

Descending down the stairs of the talk show's new set that is styled like a living room -- and isn't a patch on the much bigger and sleeker sets from previous seasons -- he sauntered into the unknown world of talk shows with the all-too familiar swagger we've come to associate with him.

Karan Johar, who could very well be walking around egg shells, asks him all the questions everybody is dying to know the answers of.

Salman's responses on SRK, his former girlfriends, his family and acting career are part-revelatory and part-predictable.

For those who missed the show (because they are obviously either living under a rock or trying to do the hipster thing by not owning a television set), here are some new things I learnt about Salman Khan from the show:

1. He almost got married to Sangeeta Bijlani. They apparently called off the whole thing AFTER the wedding invites were sent out.

2. He thinks he's a below average actor.

3. He does a great impression of Sanjay Dutt with the loopy voice and the head bob.

4. He is sure he and SRK have reached a point where they'd never go back to being best friends.

And oh, he claims he is a virgin man who sleeps alone, while Johar stifles a laugh.

Johar, meanwhile, is not half as spunky or fun -- and understandably so -- as he has been with his previous guests.

He punctuates tough questions with calculated pauses, almost bites his lips in restrain when Salman Khan takes a homophobic pot-shot at him and generally humours him by nervously giggling at his 'quips.'

There's also a honourary mention of the 'old Salman who was into binge-drinking and smoking' and who has given way to the new one who 'doesn't do these things anymore because it upset people who are close to him.'

Soon enough, all this pleasantness gives way to the rapid fire round and what do you know!
Salman is back in form, being a classic misogynist -- To 'What profession would Kareena be good at if not acting?' he says, 'housewife,' with a dismissive gesture of hands, hints that Johar is gay in the most homophobic manner possible and comes across as deeply resentful of his former girlfriends who seem to be in a happier place than him.

The internet was abuzz with Being Virgin jokes and suchlike -- Mumbai-based stand-up comedian Sahil Shah tweeted: 'Salman Khan: I'm a virgin. Asaram Bapu: LOL. Me too' -- almost as soon as those ridiculous-sounding words fell out of Salman's mouth.

While one can't deny that all of it made for great television, what strikes as tragically funny is the fact that all the subtext of this fateful conversation, in all its almost-bursting-at-its-seams glory, will be lost on the scores of Sallu bhai fans who hang on to every word he says, every gesture he makes on the silver screen.

Rediff Rating:



In the picture: Salman Khan on Koffee With Karan