Anarkali is a mixture of old and new world of storytelling, Paresh C Palicha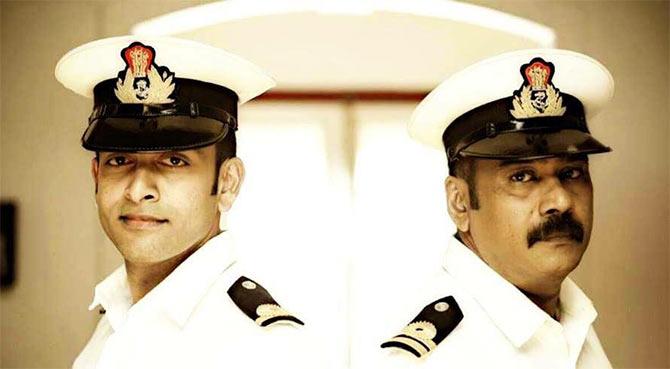 If you have ever wondered why love stories do not go out of fashion, the Malayalam film Anarkali may provide the answer.
Written and directed by Sachy, one half of the writer duo Sachy and Sethu who parted ways a few years back, it is a mixture of old and new world of storytelling. Added to it is the charming performance of Prithviraj, well supported by Biju Menon and the ensemble cast.
Shanthanu (Prithviraj) lands in Kavarathi, an island in Lakshadweep as a deep sea diving instructor.
He is around 40 years of age and the film gives the feeling that there is a mystery surrounding him. He indulges in banter with the chief medical officer Sherin (Miya George) but is very efficient in his job.
There enters Zachariah (Biju Menon), who works in the local lighthouse. At first he tries to dodge Shanthanu and when he is caught, we get to know that they were friends and had a common history.
Then we go into flashback mode. A decade ago, they were working with the Indian Navy and were posted in Kochi.
Shanthanu and the daughter of his commanding officer Nadira (Priyal Gor) had fallen in love and he had caught them red-handed osculating. This leads to both of them being discharged from the Navy.
The director weaves a lot of tidbits about the local life in Lakshadweep into the narrative with numerous characters making their presence felt.
The main among them is Suresh Krishna playing a character that supports the main men in their mission; he makes good use of this opportunity and leaves an impact on the viewer's mind.
The conflict quotient of story is that the father of the girl portrayed by Kabir Bedi has an aristocratic lineage of Lucknow.
He brings with him memories of old love stories where parents opposed the union of lovebirds because of religious differences and such things.
They always had tricks to emotionally manipulate their children. Thankfully, we are spared of physical violence of any kind.
This is the section that jars and puts pressure on the actors to make it look convincing.
The onus is on Prithiviraj to do it. He does carry out his responsibility with aplomb.
One feels that he has created a signature for himself playing the pining lover as he had played the character of Moideen, which has many similarities with Shathanu.
Priyal Gor has to show transformation from a teenaged girl to a matured lady, but we do not get see that physically as we see it in her male counterpart played by Prithviraj.
Biju Menon is used as a comic foil whenever things get very serious and he does that successfully by being his jovial self.
Sudev Nair, who recently won the State Award as Best Actor for My Life Partner, is under-utilised as Nadira's sibling.
Finally, the actors make Anarkali worthwhile.
Rediff Rating: