For those who like drama to have a good mix of thrills, action, fiction and realism, Rangbaaz Phir Se is an entertaining watch, feels Joginder Tuteja.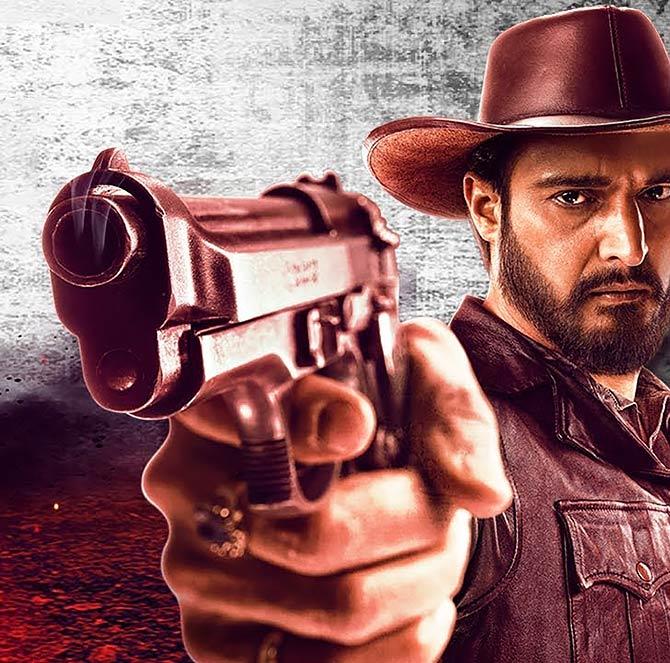 It is remarkable to see different subjects explored with quality content and treatment on the digital platform.
Rangbaaz Phir Se is a worthy successor to the popular Web series Rangbaaz, which made an instant impression.
Jimmy Sheirgill, the man of all seasons, probably won't be called an under-rated actor after this Web series because it provides him ample meat to chew upon. In the process, his acting potential has been well explored.
He does quite well as a Rajput who goes from being an IAS-aspiring college topper to a bootlegger bahubali with dreams of making it big in the world of politics.
Based on a real life personality, Jimmy's character has shades of grey.
SPOILERS AHEAD!
He has friends (Sushant Singh, Amit Sial) but isn't able to make the right calls when it comes to using them for his benefits.
He has a loyal wife (Spruha Joshi), but is tempted by the business acumen and glamour of the other woman (Gul Panag).
He knows the bad man (Sharad Kelkar) and how to keep distance from the good one (Mohammed Zeeshan Ayyub), but is unable to read the mind of the one who is using him (Harsh Chhaya).
He enjoys a rise in his illegal business, but sees a downfall in his desire to make it legal.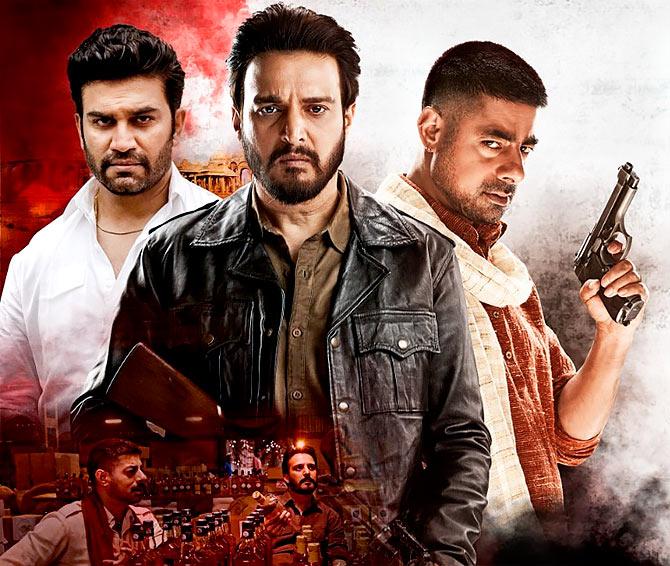 While all of that and more is explored in this gritty action drama, Director Sachin Pathak does well to flesh out the other characters too.
Sharad Kelkar, Sushant Singh and Harsh Chhaya are among those who impress the most.
Sharad has been doing some wonderful work of late and his powerful personality lends further strength to the show.
Sushant has been around for decades and it is Bollywood's loss that he isn't seen that much on the big screen.
Harsh is reliable as ever and his calculative presence is a pleasure to watch.
Mohammed Zeeshan Ayyub's role is critical to the plot, especially in the latter part of the series. One wishes he could contribute more in the beginning too.
The ladies stay under-utilised, though Spruha and Gul do well.
Spruha remains on the periphery and never rises over the scene.
Gul, on the other hand, has a striking presence, but would have gained more from a better fleshed-out character.
What is indeed fleshed out is the caste politics prevalent right through the narrative.
One gets to know about how the rivalry between the Rajputs and Jats has played a major role in the politics of Rajasthan.
It acts as a good string to keep the narrative engaging. While it plays an integral part of the storytelling, it never becomes overpowering enough to end up alienating a pan-India audience.
For those who like drama to have a good mix of thrills, action, fiction and realism, this Web series is an entertaining watch.
Rediff Rating:

---
Joginder Tuteja -- film critic, trade expert, influencer -- can be contacted at movies@rediff-inc.com
---