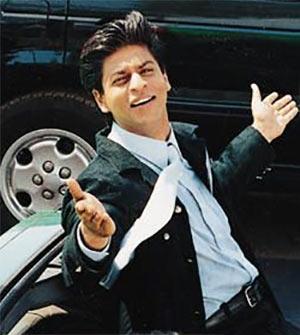 On International Happiness Day, March 20, the United Nations released its list of Happiest Songs.
Bollywood, of course, has a huge number of happy songs.
From young lovers cavorting around trees to kids in college and slice-of-life stories with inspirational protagonists urging us to live life to the fullest -- Hindi films have given us many an uplifting ditty to swear by.

Tell us, which is YOUR favourite HAPPIEST Bollywood song?

Image: Shah Rukh Khan in Phir Bhi Dil Hai Hindustani.