'Sci-fi is a very expensive genre; I need to become a much bigger star for people to invest that kind of money in me.'
1920 London actor Sharman Joshi talks about his favourite genre, and why he won't be doing it anytime soon.
Sharman Joshi is all set to feature in his first horror film.
1920 London, co-starring Meera Chopra, has been directed by Tinu Suresh Desai, and written by Vikram Bhatt. It is the third part of the 1920 hit franchise. Will it be a hit as well? We'll know when the film releases on May 6.
Sharma tells Jahnavi Patel/ Rediff.com what to expect.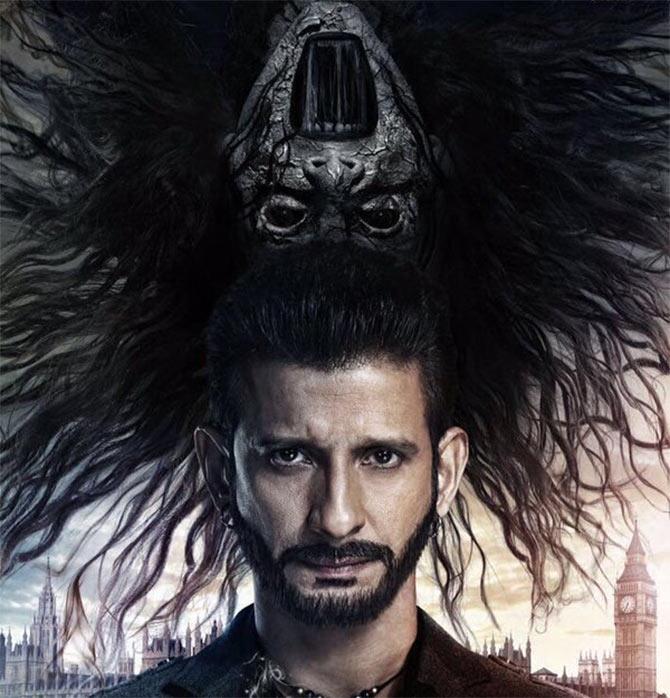 IMAGE: Sharman Joshi in 1920 London
What made you sign a horror film?
This is my first supernatural thriller.
When Vikram Bhatt offered this film to me, he said he wasn't sure if I would want to do the third part of the 1920 franchise, so my first reaction was, 'Why wouldn't I want to be a part of a successful franchise?'
He later shared the story with me and I loved it.
This (horror) genre has not been explored well in the Hindi film industry but holds immense potential.
As an actor, there is a lot for us to do -- you get to perform in various shades, and it's challenging.
You play an exorcist. Did you meet anyone to prepare for that?
No, I did not need to.
Culturally, in India, you hear ghost stories from your grandmothers. I knew of this space and was aware that such things happen.
The script was the guiding force. I followed how Tinu (Suresh Desai, director) wanted to take it forward and then, of course, my instincts.
This film is more about the love story. When we went to shoot this film, Vikram told us to shoot a great love story and come back. The love story is so intense that it overpowers the supernatural thriller that it is.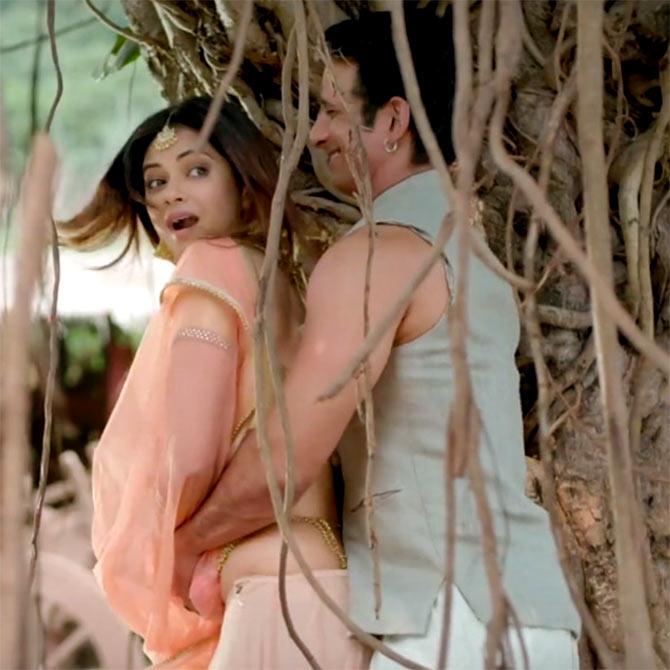 IMAGE: Meera Chopra and Sharman Joshi in 1920 London
How do you see horror as a genre in Bollywood?
Earlier, filmmakers faced a lot of challenges in terms of technical support.
Now with the kind of technology available, which is fairly cheap, special effects and visuals are affordable for a film with a budget like 1920. You don't need Rs 100 crore to make a film with great special effects these days. And that is a big plus.
There have been two Hindi films that really scared the wits out of me -- Ram Gopal Varma's Bhoot and Vikram Bhatt's Raaz.

How much do you think a franchise helps in the box office performance of a film?
When Vikram said it was the third part of the 1920 series, I thought it was a successful franchise, why would I say no? It's half the battle won.
The earlier two installments have a loyal fan base, who will look forward to the film.
As an actor, I felt assured.
I am actually taking advantage of the hard work that the earlier actors and filmmakers have put in; it comes like a big bag of goodies for me!
Of course we have to deliver but we have a sense of assurance that at least we will get a good opening.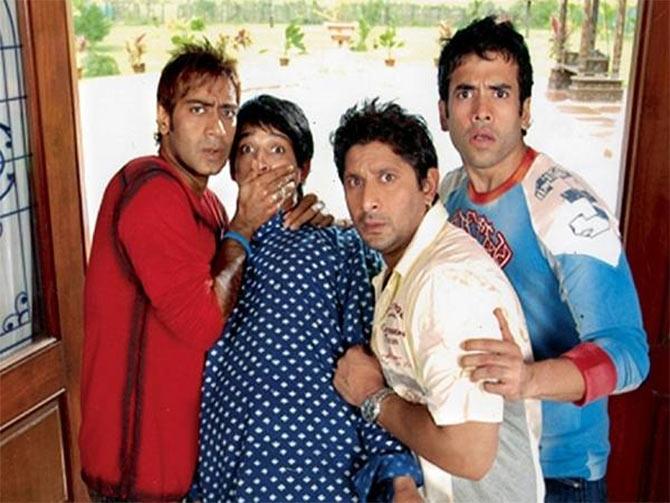 IMAGE: Ajay Devgn, Sharman Joshi, Arshad Warsi and Tusshar Kapoor in Golmaal: Fun Unlimited
Audiences want to see you in a comedy film…
I am doing a comedy film called Tom, Dick and Harry, again the second installment.
That again has a fan following and is a well-written script. It's in the same space as Golmaal.
I've done a play called All the Best, which revolved around deaf, dumb and blind guys. I don't know if Deepak (Tijori, director) was inspired by that for the sequel.
I play a hearing-impaired man named Tom in the film. I love that character and that space is mine. I am sure we will get a lot of laughs from the people.
The shooting will start in August and will wrap up by October.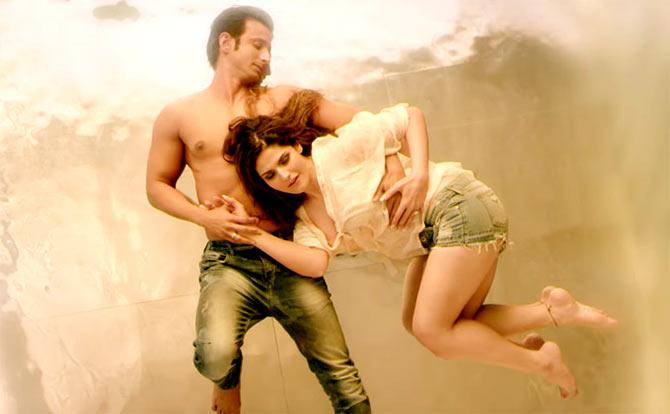 IMAGE: Sharman Joshi and Zarine Khan in Hate story 3
How important is the audience's word-of-mouth? Hate Story 3 was a big success at the box office but it did not get good reviews.
I can understand why an erotic thriller like Hate Story 3 did not get good reviews. As a society, we are still growing into that space and erotica is a new genre for us.
People are not sure how to react to a film like Hate Story 3.
It was a very smartly made film, because we had erotica only in the songs. People had reservations when I signed it, including my friends and family, but I went ahead with my instinct. Eroticism brings immediate excitement to audiences.
But you haven't attempted sex comedy yet.
I don't mind doing that but again, Hollywood should be the benchmark for sex comedies. There should be some kind of finesse in it.
The genre has a huge audience and I appreciate and respect that. As an actor, I don't mind doing a sex comedy to explore that genre.
Personally, I get bored watching such films.
What feedback have you got for 1920 London?
Sohail Khan happens to be a friend and he called me a few days back saying he loved the trailer and it really freaked him out to see a human being crawl like a creature. He praised and appreciated the production values.
A few other friends from the business have liked the way I look in the film. They all have this universal thing to say, that it's a good-looking film.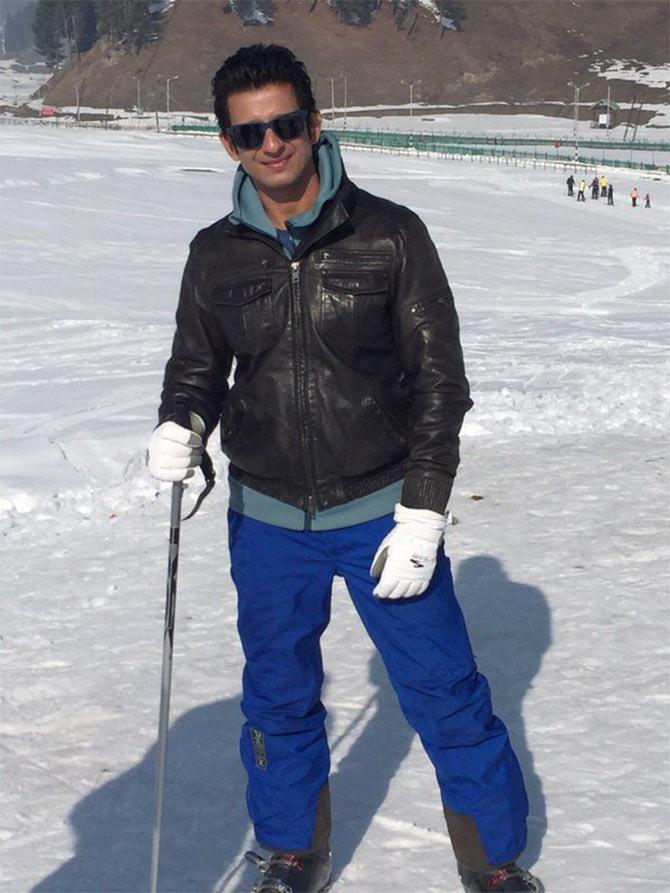 IMAGE: Sharman Joshi. Photograph: Sharman Joshi/Instagram
Your character had grey shades in Hate Story 3. Are you open to negative roles?
Yes, I am completely open.
(Producer) Bhushan Kumar and (director) Vishal Pandya dared to cast me because only creative people with vision can do that. The general norm of the industry is to cast people in the genre they have proven their worth in, as it is safer.
My next film with Vishal -- again produced by Bhushan Kumar's T-Series -- will see me playing a cop, again for the first time. I am really looking forward to that.
The last time we spoke, you had said that you wanted to so a sci-fi film. Have you come across anything?
Sci-fi is a very expensive genre; I need to become a much bigger star for people to invest that kind of money in me.
A lot of computer graphics will be required to support a film like that, which needs a lot of money.
I come across a script which is high on concept value, and does not need that kind of budget.
Gravity was a sci-fi film but I don't think the budget was that high. And what a film it was! I believe they shot it in a studio. It wasn't that expensive and yet so gripping.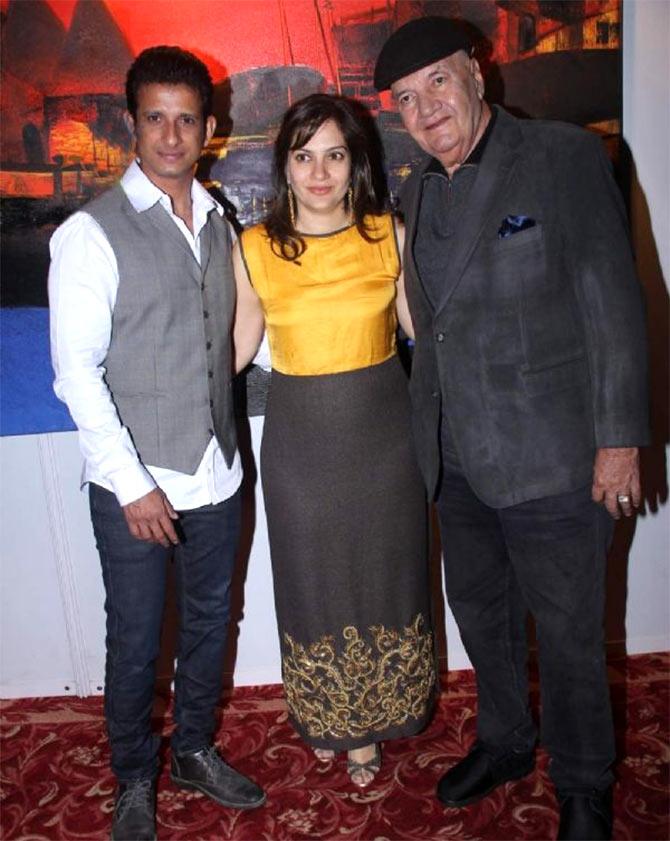 IMAGE: Sharman Joshi with his wife Prerna and father-in-law Prem Chorpa. Photograph: Pradeep Bandekar
Your father-in-law Prem Chopra has done some horror films. Have you seen any?
I haven't seen his ghost films but I have seen Woh Kaun Thi, again a well-made film.
More than special effects, they created these moments of fear.
Films are a director's medium but this particular genre puts even more pressure on the director, as he has to get the timings right.
In a comedy film, it's the actor who has to get the timing right but here, it's the director.