What if we these popular American television series were made in India?
After remaking every film in sight, how could television be spared?
The most interesting writing in America can currently be seen in TV, not the movies, and we're all set to make our versions of their small-screen hits now.
Anil Kapoor's ready with the second season of 24, his daughter Rhea Kapoor is producing an Indian version of Modern Family, and Namit Das will play Raymond in a desi take on Everybody Loves Raymond.
Here, then, is a list that is part wish-list, part damage control.
In the hope that if shows we love are brought to our screens with our actors, the right ones will be picked for the job.
More than faces resembling faces, I've tried to concentrate on the vibe the cast members bring.
Some of the names thrown up are outlandishly A-list for the idiot box, but hey, isn't that what fantasy casting is all about?
Friends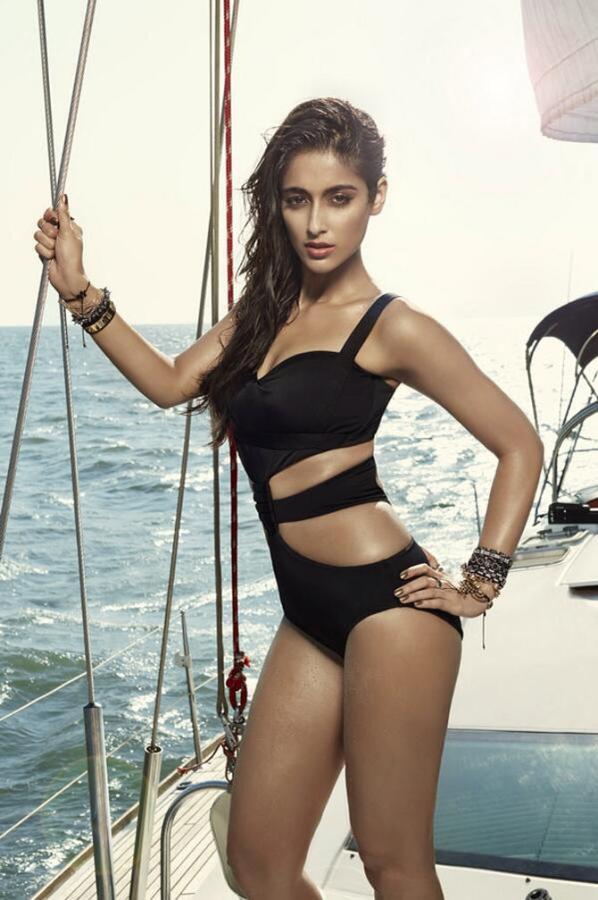 Image: Ileana D'Cruz
The most quoted (and most frequently rerun) American television show in India, Friends would make an interesting Mumbai-based fit, but only if the three-guy, three-girl dynamics are filled with strong young actors, who are also cool enough to captivate a generation.
So how about Barfi! stunner Ileana D'Cruz as Rachel?
Real-life musician Saba Azad (who also starred in Mujhse Fraandship Karoge) can be a plucky, guitar-wielding Phoebe, and for Monica let's have the impish Paloma Monappa from that FastTrack commercial.
As for the boys, Amit Sadh from Kai Po Che would make a most earnest Ross, Kunal Khemmu would be an entertaining fit for the buffed up and cluelessly philandering Joey, and Vikrant Massey, who sang Baazi songs in Lootera could be our Chandler.
Pitfalls: The thing that makes Friends such an obvious choice for adaptation is the very thing that might kill its chances entirely: its popularity.
We don't need a Hindi version of Friends when most of us already remember the plots and the jokes to nearly every episode.


Californication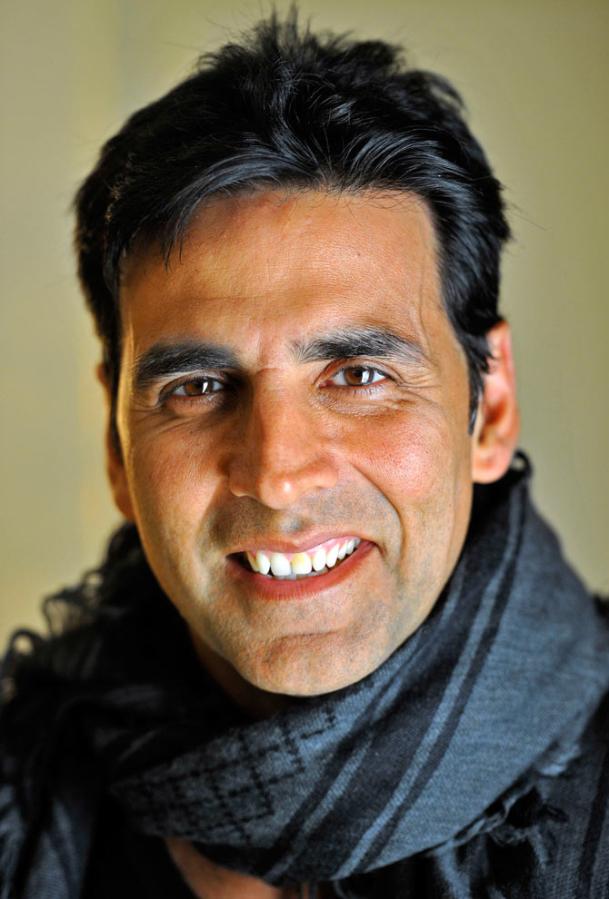 Image: Akshay Kumar. Photograph:

Toby Melville/ Reuters
It's hard to imagine an Indian version of the unashamedly explicit Californication, but as long as we're just notepad-gazing, how about the infamous Akshay Kumar playing Hank Moody?
He's the right age, he's seen enough of, um, life, to go through all that action without being overwhelmed, and there's a certain credence to the idea of him scoring so prolifically.
Bring on the alpha-male.
Pitfalls: Given Pahlaj Nihalani and his decrees, can anything like Californication ever be allowed by the Censor Board? Looks impossible.


Dexter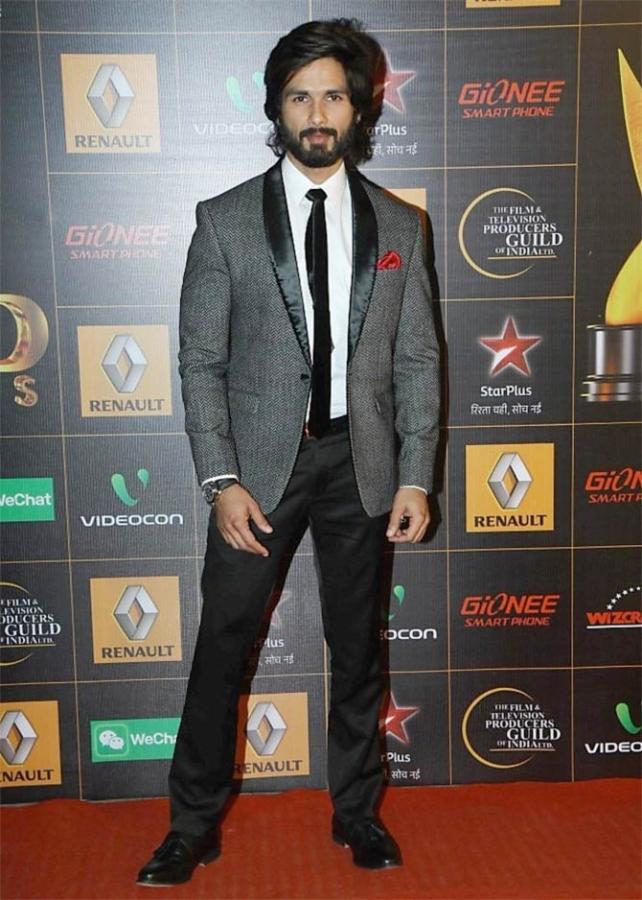 Image: Shahid Kapoor. Photograph: Abhijit Mhamunkar
A clean-cut cop who diligently analyses blood samples while himself being a ruthless -- and highly efficient -- serial-killer.
Dexter Morgan is a role that requires duplicity, and Shahid Kapoor, who can look neater than most of his fellow actors, might make for a fine fit.
If he can channel some of his Kaminey steam, he should manage both sides of the Dexter coin pretty well.
Pitfalls: One of the primary issues with our TV shows is the apparent need to heavy-handedly keep discussing morality. In a show with an amoral protagonist, this good-versus-evil melodrama would make it truly sappy.


Sex And The City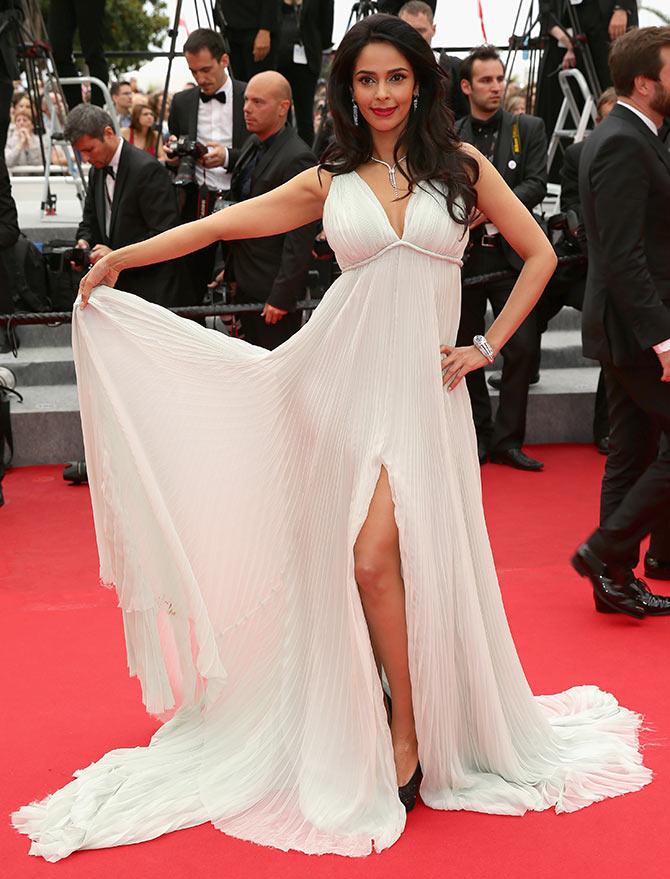 Image: Mallika Sherawat. Photograph: Ian Gavan/Getty Images
The four women in Sex And The City are very distinct character archetypes, so it might be fun to really mix up the cast with all kinds of actors.
Kalki Koechlin, so in love with her Louis Vuitton bag in Zindagi Na Milegi Dobara, could be an atypical choice for the show's heroine Carrie Bradshaw, the conflicted columnist.
Yaami Gautam of Vicky Donor can play Charlotte, the Nice one; Gul Panag can play Miranda, the Independent one; and Mallika Sherawat can come in as Samantha, the Randy one.
Pitfalls: Comedy Central, which shows reruns of the original Sex And The City, bizarrely enough censors the word 'sex' from its subtitles. Does that mean any new show will have to be called And The City?


Mad Men
Image: Shah Rukh Khan. Photograph: Pradeep Bandekar
This one is nearly impossible to re-cast, simply because it's hard to imagine another Don Draper. I settled finally on Shah Rukh Khan, he of the unquestioned magnetism, the man women fall for despite themselves.
To look at his first wife Betty and his current wife Megan, we must look to Shah Rukh's heroines then and now, and it'd be great to have Rani Mukerji in the complex role of Betty and Deepika Padukone as Megan, the stunning model/actress Draper's currently married to.
It'll be good to see the versatile Adil Hussain as his partner, the flamboyantly flawed Roger Sterling, while Huma Qureshi would be perfect as Joan Holloway, the curvy manipulator who pulls all the strings.
As for the fearlessly ambitious Peggy, Parineeti Chopra has eyes fiery enough for the job.
Pitfalls: This will likely turn into A Mouthful Of Sky. Sheesh.


Modern Family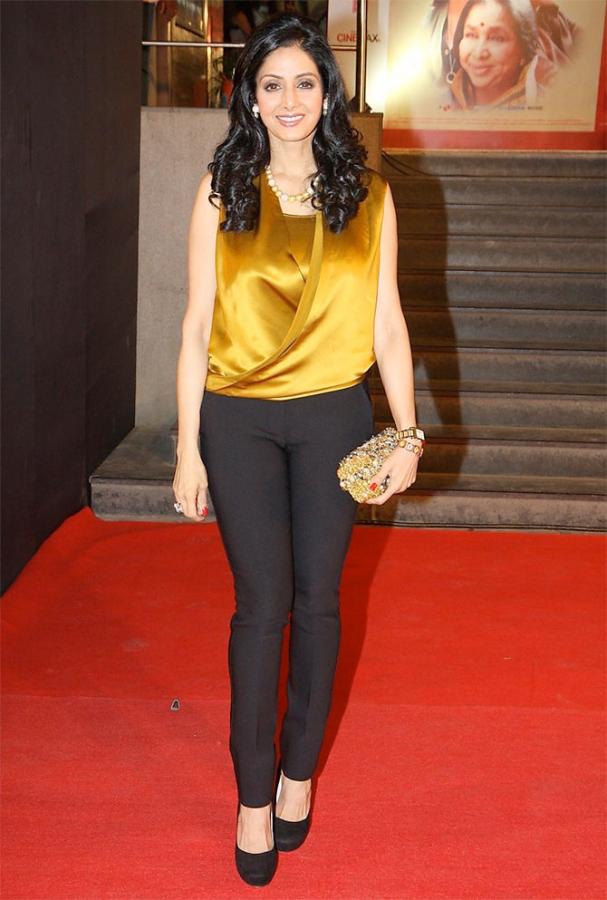 Image: Sridevi. Photograph: Pradeep Bandekar
It isn't often that one of the best-reviewed shows is also one of the most popular shows on TV, and Mad Men owes a lot of its success to its fantastic ensemble cast.
It's a challenge to cast Modern Family, but here goes: Ranvir Shorey as the well-meaning klutz Phil Dunphy, with Juhi Chawla as his hilariously harrowed wife Claire.
Then we have Boman Irani as the comically stuffy Jay Pritchett, with his wife Gloria's stilettos filled by our yummiest older lady with a zany accent, Sridevi.
Vinay Pathak and Sanjay Suri would be great as Cameron and Mitchell, and while I'm not casting all the kids here, I do want that terrific boy from Ek Thi Daayan (Vishesh Tiwari) to play Luke Dunphy and hit those deadpanned lines out of the park.
Pitfall: This one really is happening, as we said in the intro, and the fear is that the producers may feel the need for canned laughter. Sigh.


The Big Bang Theory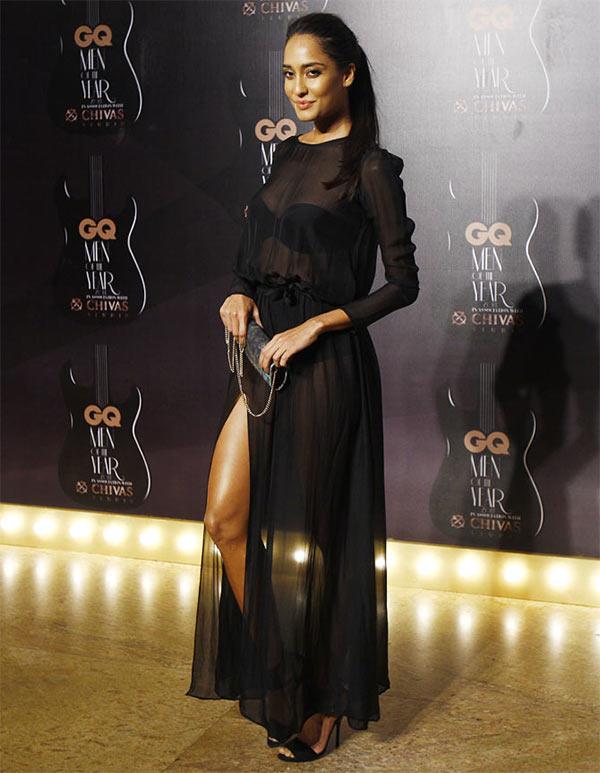 Image: Lisa Haydon. Photograph: Pradeep Bandekar
This might not be a great show, but its tremendous ratings mean that a remake would be a big television hit, and so it's worth casting.
Let's get the jawdropping Lisa Haydon to play the hot waitress next door, and the geeks can be played by Golmaal/Housefull type folk Riteish Deshmukh, Tusshar Kapoor, Shreyas Talpade along with Meiyang Chang of Indian Idol. (Since the original has an Indian guy who can't talk to women, we'll go one worse and have an Indian guy play a Chinese guy, who can't talk to women.)
Pitfall: Does this mean a show where grown men sit around making Shaktimaan/Gunda references all the time? Groan.


30 Rock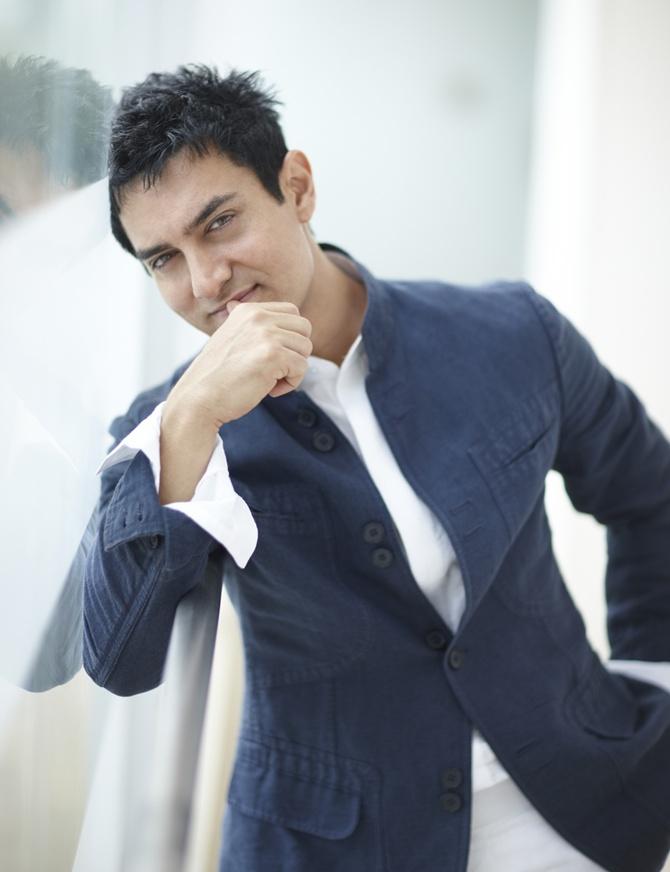 Image: Aamir Khan
The actors in 30 Rock are so good -- and so definitively are their personas a part of the characters they play -- that it seems heretical to think of different actors as Liz Lemon and Jack Donaghy.
However, a game's a game, and faced with a challenge this hard, why not bring our most acclaimed actors to the table?
We might not have seen his comic timing in awhile, but Aamir Khan would be terrific as the immaculately dressed, ruthlessly ambitious, all-knowing Jack Donaghy, his pomp greater than most circumstances.
Vidya Balan, that bulletproof actress who can do anything, and has (in Ghanchakkar) demonstrated a willingness to laugh at herself, is the only actress I can think of who can take on the Liz Lemon part.
Pitfall: Will we try to temper down the absurd zaniness of 30 Rock? Now that'd be a true lemon.


How I Met Your Mother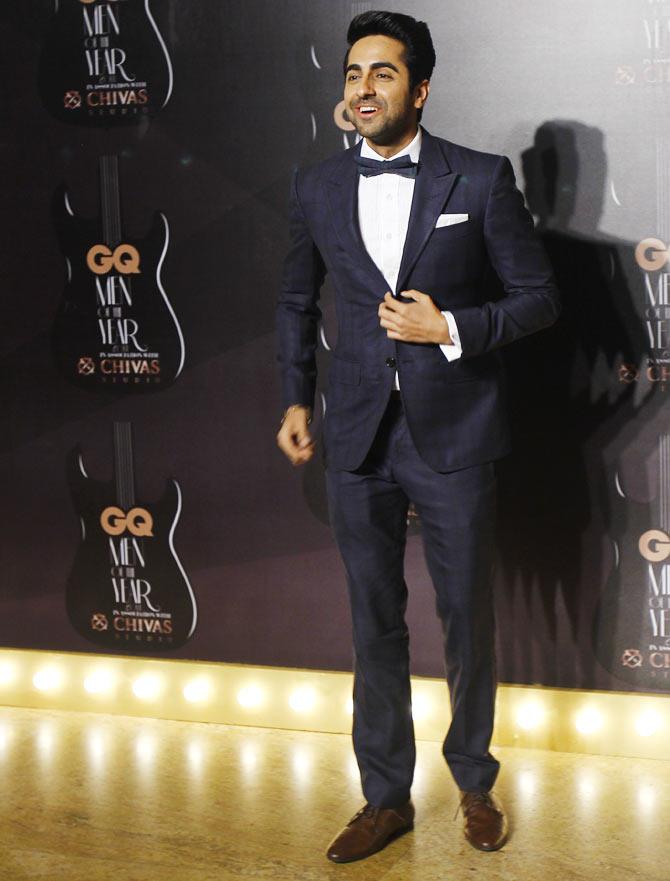 Image: Ayushmann Khurrana. Photograph: Pradeep Bandekar
One of the most iconic characters in current television is the smooth-talking, self-fiving, womanising narcissist Barney Stinson. The role requires a cocksure insouciance hard to find, but Vicky Donor star Ayushmann Khurana could give it a whirl. Plus, he looks sharp in a suit.
Ted Mosby, the show's narrator, is an architect hunting for love, and it is here that the earnestness of Imran Khan could fit well.
Kunal Roy Kapoor would make an affable and nutty Marshall Ericksen, with the sparky Amrita Puri as his wife Lily.
But who should play Robin, the girl Ted has loved and Barney's about to marry? A broad-shouldered brunette who can play tough? Let's go with Katrina Kaif for this one.
Pitfalls: The potential for slow-motion hairflips and overlong ballads looms large on this romance, and Indian producers can be expected to go full Bollywood in their telling of this way-too-long story.


The Office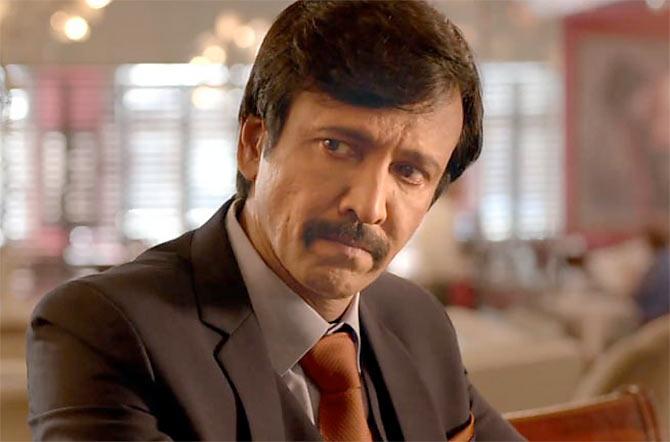 Image: Kay Kay Menon
The workplace comedy can stay afloat only if each member of the ensemble fits well, and the man in charge has the toughest role of all. (Thankfully, because we dare not look at redoing the British original, we can leave David Brent well alone.)
Let us then choose one of our finest actors, the infallible Kay Kay Menon, as Michael Scott. He doesn't get enough comic roles but he could make the (hilarious but very, very demanding) part fly.
The upright Rajeev Khandelwal can play straight-man Jim (with Aamna Sharif as his pretty girl, Pam).
And it's time to resurrect the fabulous Vijay Raaz by giving him some serious comedic meat; he'll burn it up as the ambitious, borderline-insane Dwight Schrute.
Pitfalls: There's a world of difference between The Office and Office Office -- and I hope the makers understand that instead of just luring Sanjay Mishra and Pankaj Kapur away from the movies again.