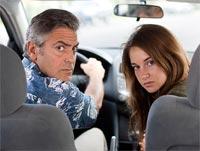 Arthur J Pais gives his predictions for the Oscar nominations that will be announced on January 23.
When the Oscar nominations get announced on January 23, a few acclaimed filmmakers are sure to be snubbed when they get left out. Some may consider it a snub when their films are ignored in the Best Film or Best Director categories, and have received nominations in technical departments.
This could happen to the final
Harry Potter
film,
Deathly Hallows Part 2,
which won a lot of critical acclaim and earned around $1.3 billion worldwide but the awards season has been cold towards it.
For many art-house releases that are on life support, the Oscar nomination snub could be fatal. But there could be plenty of surprises too. Like little known films such as
Beginners,
that could get the Supporting Actor nod for 83-year-old Christopher Plummer, who plays a gay who comes out of the closet very late in life, after he is widowed.
Award nominations -- and the awards themselves -- may not always lead to a box office boost. In some cases, when a film has completed its run and is available on video and Blu-ray, for instance
The Help
  and
Bridesmaids
, nominations and awards lead to a new campaign, with the jackets proudly announcing the nominations and awards.
When the Golden Globe went to director Martin Scorsese over a week ago, some people might have expected the critically acclaimed fantasy film Hugo, which is struggling at the box office across the globe, to get some boost. But the film, which cost at least $150 million and about $100 million for prints and marketing, hardly benefited from the award. It has grossed a measly $54 million in North America and is on its last leg.
But there is nothing against building hope. Now, Scorsese and distributor Paramount could be hoping for multiple Oscar nominations in major categories to give the film a lift.
If War Horse and The Help get nominated in the Best Film category -- and if The Adventures of Tintin is nominated in the animated category -- it will be a big milestone for producer and director Steven Spielberg.
He directed War Horse and Tintin while his company produced The Help, the story of African-American domestic workers in white households in America's South over five decades ago.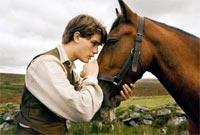 War Horse and The Help were produced by DreamWorks Reliance Entertainment and it would be the first time an Indian movie company becomes part of such a high octane nomination drama.
War Horse, modestly budgeted at $66 million has grossed about $70 million in North America and is fast waning. It has just begun its run outside North America with a solid week in the United Kingdom. With major Oscar nominations, a new campaign would be set.
It could be a good year for the comedies. Bridesmaids, which was not only a box office hit but also a favourite of the critics, is in the running. The film which cost about $45 million has grossed over $280 million worldwide.
The $35 million Midnight in Paris, the best reviewed Woody Allen film in many years which, with a $160 million worldwide gross is his highest grossing film, is also a strong contender. Hot contenders The Descendants and The Artist can also be placed in the comedy section.
Another film that did not do strongly at the box office but received high acclaim, The Tree of Life, a meditation on parenthood, could surprise some with hefty nominations. Moneyball, the basket ball drama, a medium range hit only in North America and Japan, may draw attention with acting nominations.
Though many believe that the domestic drama about fatherhood, adultery and inheritance, The Descendants, and the French-made ode to vintage Hollywood, The Artist, will sweep the nominations, some wonder whether films such as Shame and My Week with Marilyn would get nominations for at least acting.
Following the Globes, The Descendants increased 17 percent to $2.5 million over the weekend, despite losing 100 locations, and has grossed $51.3 million.
Whatever you may think of the dark and brooding sexual addiction drama Shame, there is no denying the hypnotic performance by Michael Fassbender.
Similarly, Michelle Williams holds our attention playing the late Marilyn Monroe in My Week with Marilyn, who meets acting legend Laurence Olivier, played with keen insight by the renowned stage and movie actor, Kenneth Branagh.
The Iron Lady, more a film about the afflictions of old age than the rise and decline of the British politician Margaret Thatcher, has received a mixed critical reception in the United Kingdom and America. The film, which is headed for a modest box office with a $60 million worldwide projection, could benefit from a nomination for Meryl Streep. There are critics who believe that not only will she get a nomination but will also clinch the award.
The biopic A Dangerous Method, about the intense and troubled relationship between Carl Jung and Sigmund Freud and the birth of psychoanalysis, has won many solid reviews especially for the performances of Keira Knightley, Michael Fassbender and Viggo Mortensen. The Canadian film made by David Cronenberg is having a good specialty-house run but it ought to do better and if it gets a handful of major nominations, it may do solid business at least on Blu-ray and DVD.
Moviegoers may wonder what chances Tinker, Tailor, Soldier, Spy, the cerebral espionage drama, has with the Oscar nominations. A modest hit and still running in many countries, it has grossed $45 million till now of which $20 million came from the United Kingdom where the Cold War drama unfolds.
Some believe that it will get actor Gary Oldman a nomination for playing the dour, self doubting but ethical and upright low key spy, George Smiley.
Among the films that did not benefit much from Golden Globe benediction (in the comedy section) is the black and white and mostly silent The Artist. The movie which cost about $15 million is a big hit in France, grossing $16 million, but in America, where also it has received excellent reviews, it is still seen as an art-house hit. It has so far grossed $13 million but as it expanded from 66 theatres to over 660 over the weekend in anticipation of key Oscar nominations, it made just about $1.5 million.
The past year has been very busy for Jessica Chastain who has been seen in a number of acclaimed films such as The Tree of Life, but it is The Help which got her the most acclaim as it was a $220 million hit having cost just about $35 million to produce and some $50 million to market.
The Help is expected to win nominations in the best actress category for the impeccable and a powerhouse of an actress Viola Davis and in the supporting actress category also for Octavia Spence, who played a socially ostracised young wife in a southern town full of bigotry and double standards.
Will Rooney Mara, who was ignored by the Globe for her singular work as a troubled computer hack in The Girl with the Dragon Tattoo, get an Oscar nomination, along with a few nods to the David Fincher-directed hit film?
Roman Polanski's, Carnage, which has received mixed reviews, has been building up some buzz in recent weeks. The film about two pairs of parents who hold a cordial meeting after their sons are involved in a fight, but become childish and bitter during the discussions, is a box office dud in America, though it has done decent business in France, Italy, Spain and Germany. But no critic has faulted the performances of Jodie Foster, Kate Winslet, John C Reilley and Christoph Waltz. So look out for it on the nomination list.
Though little seen, Albert Nobbs, which was produced by actress Glenn Close, has received a lot of attention because she stood by the project which major studios were not prepared to back.
She acts in the film too, as a woman posing as a man in order to work and survive in 19th century Ireland. After three decades of wearing men's clothing and acquiring male mannerisms, she is trapped in a prison of her own making.
Hollywood loves stories of persistence, and this could be a surprise nomination.
TOP TEN TO BE NOMINATED
The Descendants
The Artist
Bridesmaid
Hugo
Midnight in Paris
The Help
Girl with the Dragon Tattoo
The Tree of Life
War Horse
Moneyball
BEST ACTRESS
Meryl Streep, The Iron Lady
Michelle Williams, My Week with Marilyn
Viola Davis, The Help
Rooney Mara, The Girl with the Dragon Tattoo
Glenn Close, Albert Nobbs
BEST ACTOR
George Clooney, The Descendants
Gary Oldman, Tinker, Tailor, Soldier, Spy
Ryan Gosling, Ides of March
Michael Fassbender, Shame
Jean Dujardin, The Artist
BEST SUPPORTING ACTOR
Christopher Plummer, Beginners
Albert Brooks, Drive
Kenneth Branagh, My Week with Marilyn
Jonah Hill, Moneyball
Viggo Mortensen, A Dangerous Method
BEST SUPPORTING ACTRESS
Octavia Spencer, The Help
Jessica Chastain, The Help
Melissa McCarthy, Bridesmaids
Berenice Bejo, The Artist
Shailene Woodley, The Descendants
BEST DIRECTOR
Martin Scorsese, Hugo
Alexander Payne, The Descendants
Terence Malick, The Tree of Life
Woody Allen, Midnight in Paris
Michel Hazanavicius, The Artist