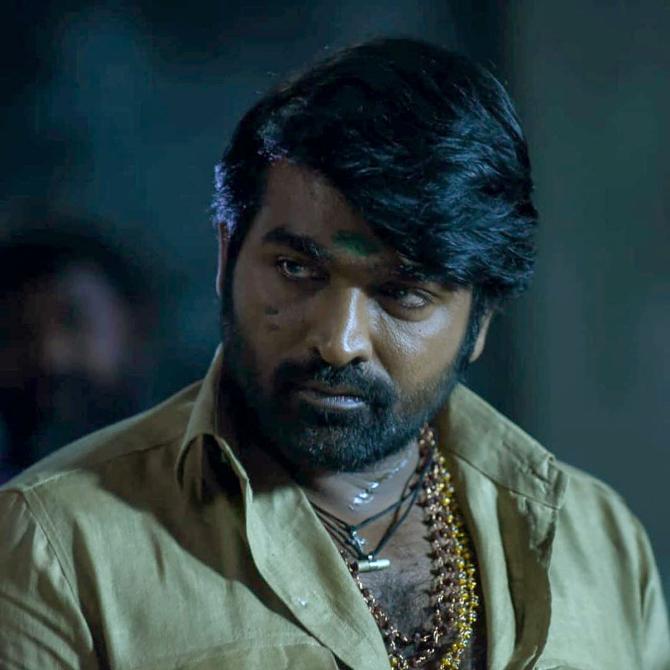 The brilliant Vijay Sethupathi -- currently basking in the success of his back-to-back villainous acts in the Tamil and Telugu blockbusters Master and Uppenu -- could soon be pulling off a hat-trick of vileness on screen.
He has just been offered a film with Kamal Haasan, to be directed by Lokesh Kanagraj.
"They have come to me with the offer," he tells Subhash K Jha.
"Yes, it is a villain's role. But let's see.
"We haven't yet worked out the dates, etc, so it would be premature to say I am doing the film," says Vijay, taking time off from his hectic schedule to speak about his projects.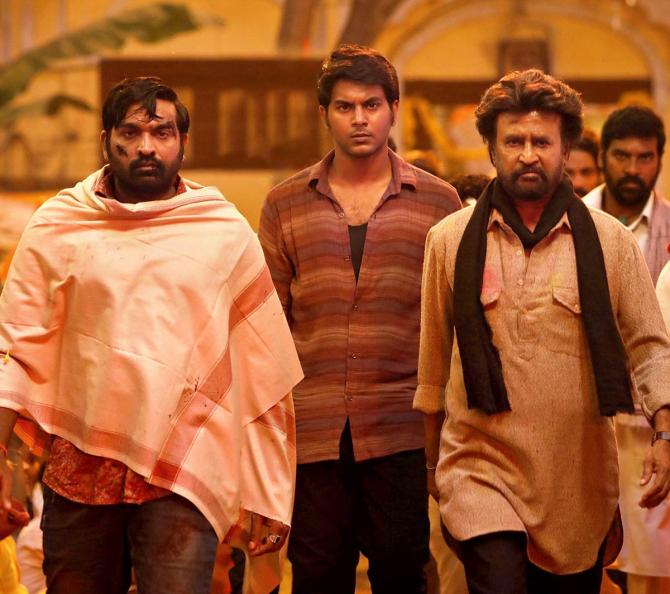 Is he keen on giving the villain's part one more try?
"Yes, why not? I like exploring the dark side of human nature.
"By putting all the negative forces within me out there on the screen, I get to live a life that I'd never be able to live in real life.
"Did you find the two characters in Master and Uppena similar?
"Similarly, if I agree to do one more villain's part, it would be to explore a darker shade of human nature that I've not attempted so far."
So is Vijay thinking seriously of doing Vikram?
"Like I said, they are yet to come to me to work out the details. So, right now, it would be premature, VERY premature, to say I am doing it.
"That film (Vikram) already has two great artistes on board, Kamal Haasan and Fahadh Faasil.
"If I come on board, I must bring something special to the project. Else, there is no point to it."
Feature Presentation: Rajesh Alva/Rediff.com