Aseem Chhabra lists the top 10 films at the recently-held Toronto International Film Festival.
There are so many reasons to like the Toronto International Film Festival.
Toronto is a great, vibrant city and the fall weather is beautiful.
The festival attracts press from around the world and most of them are friendly, polite and patient despite having to stand in long lines, sometimes for hours.
And then there is the joy of watching the films, catching the awards potential buzz, discovering new films and filmmakers one had not heard of.
TIFF is well known (along with the other two fall festivals held in Venice and Telluride) to be launching pads for many films that end up winning the Oscar race, like Slumdog Millionaire, 12 Years A Slave, La La Land and Moonlight).
This year is no different.
In the eight days I spent in Toronto, I watched 28 films -- some exceptional, some shocking, others that made me cry and/ or laugh.
I also walked out of two film screenings. But that happens when one is watching back-to-back films and it is hard to have patience if a film is not working out.
Here is my list of top 10 favorite films from this year's TIFF.
The list only includes new films that have emerged in the fall season.
It does not include some of the celebrated films from the Cannes Film Festival that I watched for the first time, like Andrey Zvyagintsev's Loveless, Ruben Östlund's The Square, Agnes Varda and JR's Faces and Places and Michael Heneke's Happy End.


Lean On Pete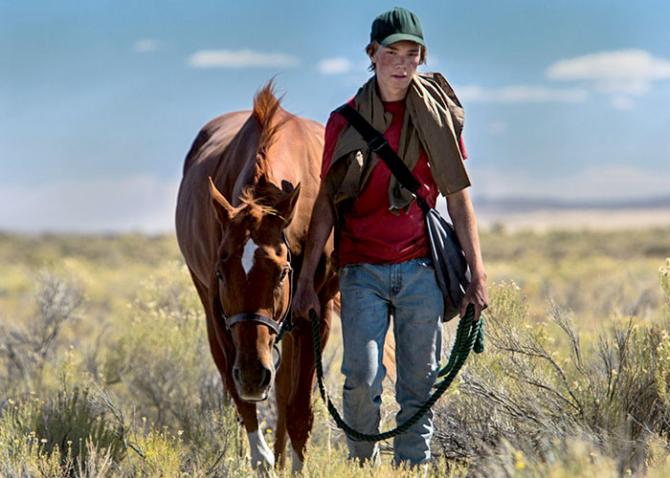 Three films old British filmmaker Andrew Haigh has narrated a heartbreaking gay love story called Weekend and an angst-ridden film that challenges four decades of a marriage called 45 Years.
Now, he takes up a heart wrenching tale of a 16-year old teenager Charley (young actor Charlie Plummer, who won the Marcello Mastroianni award for an emerging actor at Venice) and his journey with an aging racehorse called Lean On Pete.
Along the way through America's midwest, Charley encounters a range of characters -- homeless folks who can be friendly and at once threatening, kind waitresses in diners and other strangers who watch over the teen and his horse.
It is riveting account, a rare coming-of-age story about a boy with no parents and the hope that, one day, he will find his aunt with whom he had lost touch with years ago.
A quiet, low-key film, Lean On Pete is charged with emotions; only jaded, stone-hearted people will not be moved by Charley's reality. The final moments give the much needed relief to the young protagonist and has the audience rooting for him.
The Shape Of Water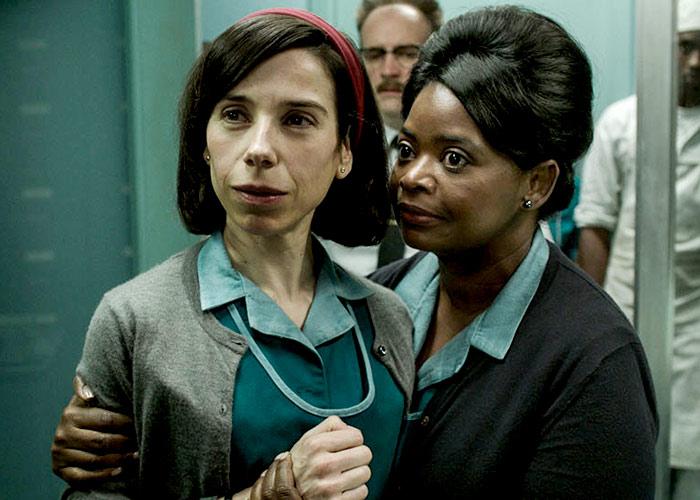 Guillermo del Toro, the Mexican master has specialised in so many genres -- from horror to fantasy to superheroes. His works have won him fans across the world and critics love him as well.
His latest film is a superbly visualised fairy tale that soars as a love story, but is it also packed with action, adventure, thrills and the best production design I have seen in a film in a long time.
The film features several amazing romantic scenes between an unlikely pair -- a grotesque looking amphibian alien and a lonely woman stuck in a thankless job cleaning restrooms in a secret science lab.
There is so much beauty in this often dark tale, great performances, a mesmerising plot and special effects.
The Shape Of Water is definitely the best film of 2017 until now.
The film won the top Golden Lion at the Venice Film Festival and I see a lot of potential Oscar honours -- for best film, director, actress (a superb Sally Hawkins), supporting actor (heartfelt performance by Richard Jenkins), cinematography and, of course, art design.
Foxtrot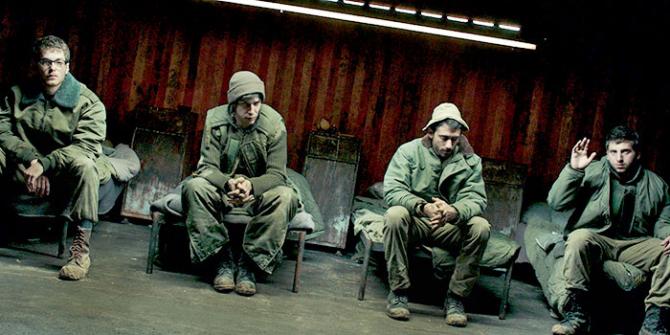 Israeli director Samuel Maoz's first feature -- the Oscar nominated Lebanon -- was a strong anti-war film, set inside a tank during the 1982 Israeli incursion inside Lebanon.
His new film, Foxtrot, winner of the Grand Jury Silver Lion at Venice, frees its characters out of the closed tank, but it is an equally claustrophobic film and a critique of Israel's army.
Set in three parts, the film focuses on a middle aged couple who are informed that their son has been killed during military duty and the impact of that news, including a magical reflection of the young soldier's life in a remote part of the country.
Foxtrot is deeply sad. But it is high art, featuring one of the best filmmaking in 2017.
Israel's official entry for the Oscars, Foxtrot boasts of strong performances, amazing cinematography and a great soundtrack.
It is an exceptional film.
Three Billboards Outside Ebbing, Missouri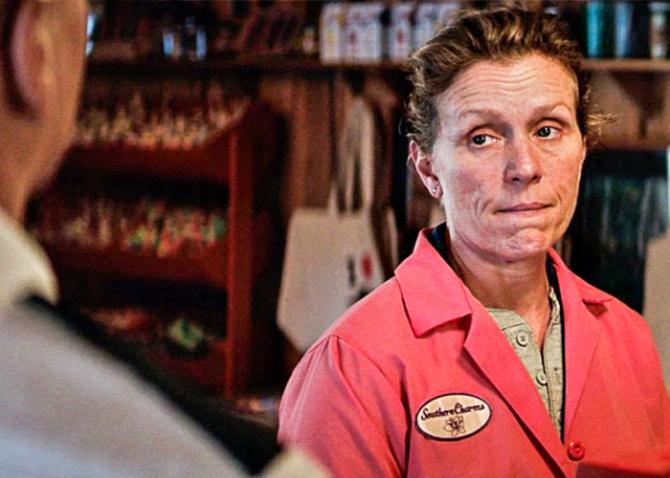 This terrifically entertaining film by Martin McDonagh deserves all the accolades it is receiving -- from best screenplay at Venice to the all important audience award at TIFF.
It also deserves an award for one of longest and cleverest titles.
Francis McDormand stars as a grieving mother, who rents three billboards to highlight the police inaction in the case of the rape and murder of her daughter.
At times hilarious and violent as well, Three Billboards eventually focuses on forgiveness and even caring for those who may appear to be our adversaries.
McDormand has not been this good since her Oscar-winning performance in Fargo. Her presence and the film's black humour will remind the audience of the Coen Brothers' films.
But Three Billboards is a definite McDonagh film, whose In Bruges is one my all time favourite films.
The film also features great supporting performances by Woody Herrelson and especially Sam Rockwell; both actors will definitely be remembered during the awards season.
Sweet Country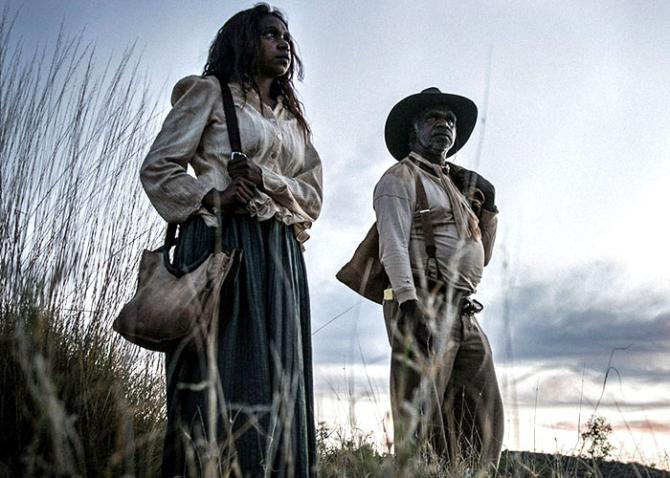 Australian maverick filmmaker Warwick Thorton won the Camera d'Or at the Cannes festival for his 2009 film Samson And Delilah.
His new film, Sweet Country, is a western set in the early 20th century Australia, at a time when the aboriginals were treated like slaves, and racism was rampant in the remote parts of the country.
Inspired by true events, Sweet Country narrates the story about a white man's killing by an aboriginal man that sets off a chase led by the law and bounty hunters. They are hardened men, travelling through tough terrains, but few care for the reason behind the killing, the killer and his pregnant wife who he is dragging along with him.
While Sweet Country follows some of the elements of the classic Hollywood western, the tone, the setting and the racial politics makes this a very Australian film.
Strangely enough, it felt good to watch a film immersed deep in Australian accents with regular English subtitles -- something I have never seen happen in North America before.
The cast headed by veteran Australian actors like Bryan Brown and Sam Neil adds heft to a film that should be remembered during the awards season.
Looking For Oum Kulthum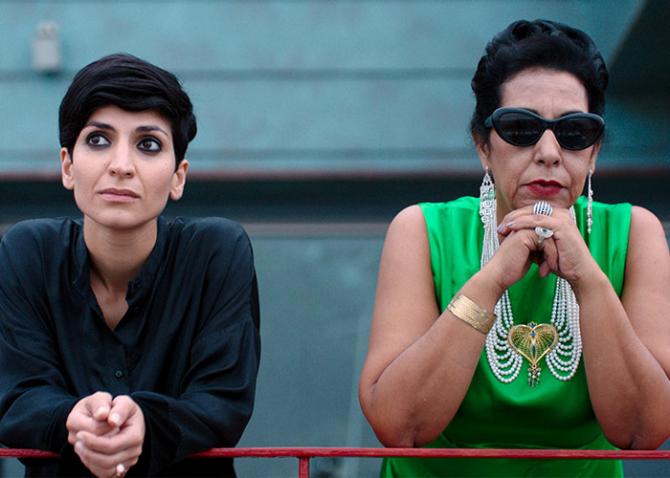 In this small but stunningly made film-within-film, New York City-based Iranian artist and filmmaker Shirin Neshat (Women Without Men) takes on the life of Egypt's best known and beloved singer, Oum Kulthum.
But, in searching for her legacy, Neshat creates her own vision of the great artiste, to the extent that she is challenged by her collaborators, including one male actor who makes the statement, 'This is what happens when you give a serious film to a female director.'
Looking For Oum Kulthum is a visually and emotionally satisfying film which takes actual footage and mixes it with the actors who play historic figures -- including Egypt's last King Farouk, who was overthrown by the military leader Gamal Nasser.
It is a gorgeously shot film, with a sumptuous production design, costumes, music and fiction merged with reality.
Village Rockstars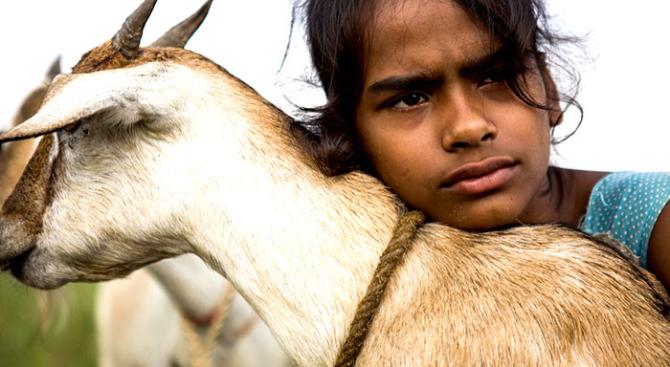 A small film with a big heart from India got a lot of love from the audience in Toronto.
Assamese director Rima Das left Mumbai after many years and travelled to her village, Chahaygaon, to capture the simplicity and beauty of the lives of children.
Das worked with local kids, including her cousin Bhanita Das who played the lead Dhanu.
Dhanu dreams of owning a guitar and starting a rock band. But those dreams will have to wait as Dhanu and her mother deal with their tough life -- farming under difficult conditions, floods, poverty and other misfortunes.
But, despite the harsh realities of life Dhanu and her friends -- all boys -- spend their leisure time frolicking in the fields, climbing trees, observing rain and, in the most mesmerising moments in the film, rowing boats in the flooded water. It is one of the sweetest portrayals of childhood in an Indian film.
Shot mostly during the magic hour just before the sunset, Village Rockstars has a glow that is soothing to the mind. Made with a very modest budget, it is a true indie film and definitely the best Indian film at TIFF.
Lady Bird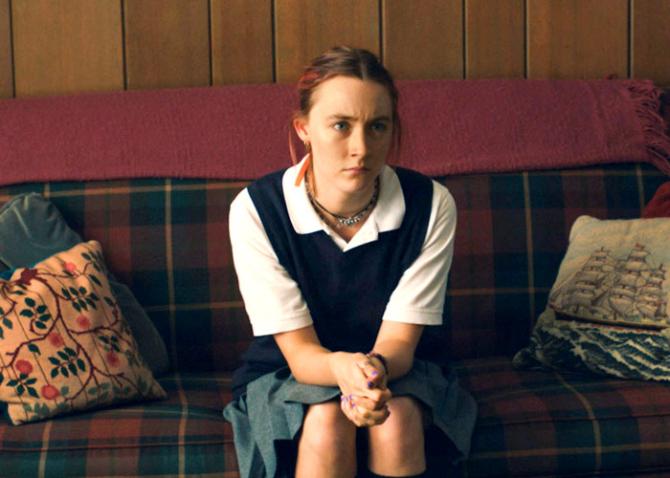 In her directorial debut, Greta Gerwig narrates a hilarious teen-angst ridden story about a high school girl in Sacramento, named Christine 'Lady Bird' McPherson. She has given herself the name of Lady Bird and that is how she likes to be addressed.
Lady Bird (Saoirse Ronan, who was nominated for an Oscar for Brooklyn) is unhappy about everything in her life, including her meddling mother (a hilarious and caustic Laurie Metcalf), who she loves and hates.
Lady Bird would like to escape Sacramento (she refers to it as the Midwest of California) and join a liberal arts college, although she knows that her parents will not be able to afford the tuition.
Gerwig was also born in Sacramento and has been long trying to escape to a better life in films such as Francis Ha and Mistress America (both she co-wrote with director and her real-life partner Noah Baumbach).
This time, working on her own, Gerwig has created a fresh, yet very recognisable world of teenage life in America.
Lady Bird is a delightful film, and provided the much needed relief from the many dark films at TIFF.
Angels Wear White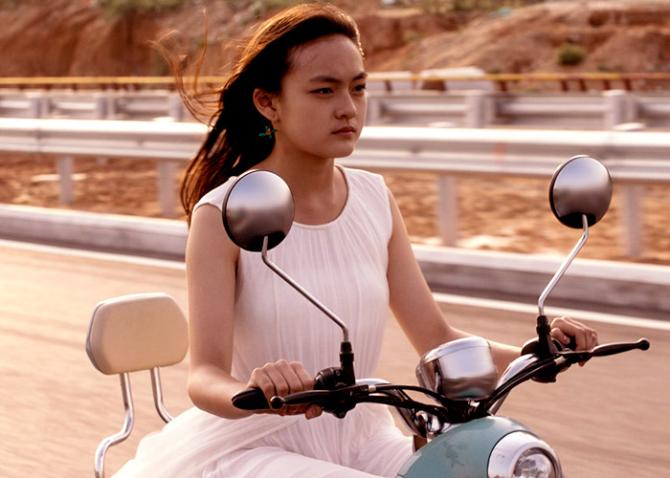 Chinese filmmaker Vivian Qu has often managed to find a way around that country's censorship and make films that expose official corruption, crime and messy small town politics. She did that with her first feature as a director, Trap Street, and also produced the top Berlin winner, Black Coal, Thin Ice, in 2014.
In her new film, Angels Wear White, Qu takes us to a small seaside resort, where two school girls are molested by an influential local man and the police drag their feet with the investigation.
The fate of the young girls as they are forced to confront and recount the crime makes the film a disturbing watch. But Qu balances the ugly truths with the beauty of the surrounding area, the beach, as well the innocence of the young protagonists.
Angels Wear White feels very real, more so because the story will seem familiar to audiences in India. It is also a brave, important film.
Wajib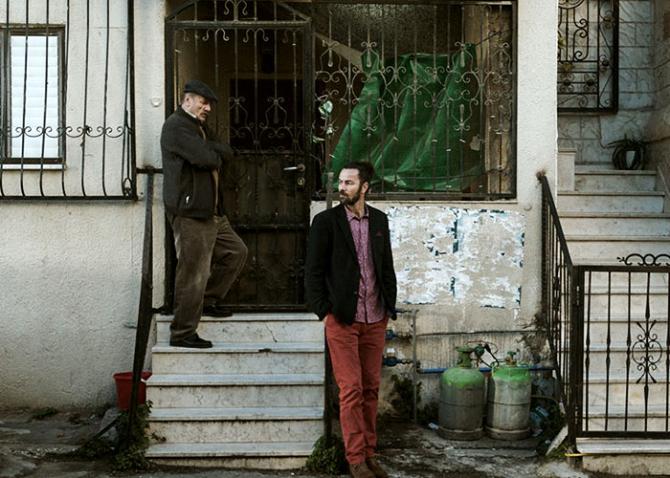 Palestine's official entry for the foreign language Oscar race, Wajib, follows a familiar father-son conflict. But, here, the narrative works in a lovely traditional set-up.
Real life father and son Mohammad and Saleh Bakri play Abu and Shadi.
Abu is a middle-aged, divorced man.
Shadi left home to live and work in Rome. He is back in Nazareth for his sister's wedding.
Most of the film has Abu and Shadi in a car, as they drop by family friends and relatives distributing wedding cards.
Along the way, they meet many people in their homes, eat food, drink a lot of coffee. And, while in the car, the father-son bicker over issues that have divided them for a long time.
There is something warm and familiar about the tradition of distributing the cards, instead of mailing them. It is a practice that is still followed in India and other traditional societies.
Wajib is a sweet film with a heart. Only time will tell whether it will appeal to the committees that review foreign language submissions for the Oscars.