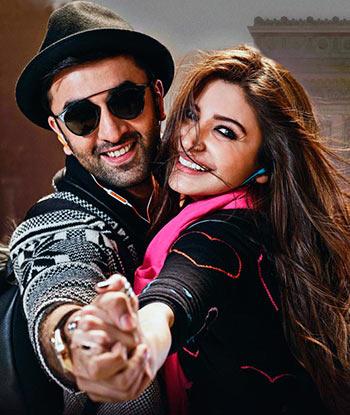 Cinema owners association bans films starring Pakistani actors.
Amid growing demand for a ban on Pakistani artistes, Cinema Owners Exhibitors Association of India (COEAI) have decided not to release movies starring actors from Pakistan in Maharashtra, Gujarat, Karnataka and Goa.
This announcement puts an uncertainty on the release of Karan Johar's Ae Dil Hai Mushkil, which sees Pakistani actor Fawad Khan in a supporting role, and is slated to arrive in theatres on October 28.
Addressing the media, COEAI's president Nitin Datar said that the decision was not taken under any political pressure, but rather, keeping public sentiment in mind.
"Today, the meeting of Cinema Owners Exhibitors Association of India took place and it was decided that keeping in mind the patriotic feelings and the national interest of our country, we request all our members and exhibitors to refrain from screening movies which have involvement of any Pakistani artist, technicians, directors, music directors etc," Datar said.
"We are also in the process of requesting other associations connected with the film industry to support the sentiments in the best interest of our nation."
He said that while the decision not to screen certain films would cause monetary losses for the theatre owners, there might be greater damage if their screens were vandalised.
"The association is not going to screen any movie and the decision implies from today until things don't get normal. States included under the association are Gujarat, Maharashtra, Karnataka and Goa," Datar added.
In the wake of Uri attack, Fawad, Mahira Khan and other Pakistani actors were targeted by Maharashtra Navnirman Sena (MNS), which had issued an ultimatum to them to leave India within 48 hours or be forced out.
The party has also threatened to stall the releases of Ae Dil Hai Mushkil and Raees, starring Mahira in the lead role.
Subsequently, the Indian Motion Picture Producers Association (IMPPA) passed a motion to ban artistes from across the border from working in the industry till Indo-Pak relations are normalised.
It, however, had said that Ae Dil Hai Mushkil, Raees and other films starring Pakistani actors, which have completed production, would not be affected.
Meanwhile, filmmaker Vikram Bhatt, actors Om Puri and Piyush Mishra have said it is unfair to ban films starring Pakistani artistes, which are ready for release.
"When you have decided that you won't work with Pak talent, it should apply from now on, it can't be on something that has been already done in the past when the relationship was not this hard. I don't think it is right for one producer to pay the price of this decision," Bhatt said.
Piyush Mishra said Indian filmmakers should not work with Pakistani artistes till the time ties between India and Pakistan become better, but release of movies, which are already complete, should not be stalled.
"Our relations have not been good but the main cause has started after Uri attacks only. I agree that we should not shoot with Pakistani artists from now on, but the movie which has already been shot should not be stalled from the release as the film is produced by an Indian only. He has invested a lot of money in that," he said.
Veteran actor Om Puri said it is not a decision made by the government and people should wait for the center to take a step.
"If the government says not only actors but all Pakistanis, who have come here for business or meet their relatives, all must go back to their country and their visas must be cancelled after three days, I am with the government. Let the head of the country decide this and not us," he said.
Filmmaker Ashoke Pandit, an IMPPA member, said COEAI's decision is dangerous.
'Exhibitors Association not releasing completed films with #PakActors, due to fear of loss to property, is a dangerous trend. While IMPPA has banned Pak artists, it also believes that release of complete and underproduction films shouldn't be disturbed. Govt of Maharashtra should intervene and give protection to theatre owners & film producers to release their films,' Pandit tweeted.