It was an emotional evening for Vidya Balan when she met the illustrious Mangeshkar family in Mumbai on April 24.
The Mangeshkars -- Asha Bhosle, Hridaynath Mangeshkar and his son Adinath Mangeshkar -- were present at the prestigious Lata Deenanath Mangeshkar awards ceremony, and everyone sorely missed musical sensation Lata Mangeshkar.
The sari that Vidya wore had special meaning to her, and she shared it at the event.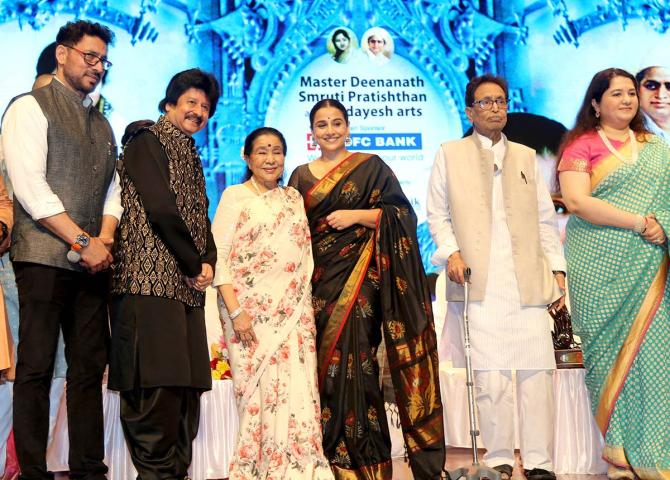 'As a new actress, I was watching Lata Mangeshkar with awe at an event. Later, I mustered the courage to call her. I heard her divine voice on the phone, she sent me a sari home and it was a boon to me.
'I always wanted to wear this sari and show her one day, but today, it was meant to be. Here, I am wearing this sari, and receiving this prestigious award. As I speak, I am shaking.'
In the picture: Hrishikesh Pandey, Pankaj Udhas, Asha Bhosle, Vidya Balan, Hridaynath Mangeshkar, Krishna Mangeshkar.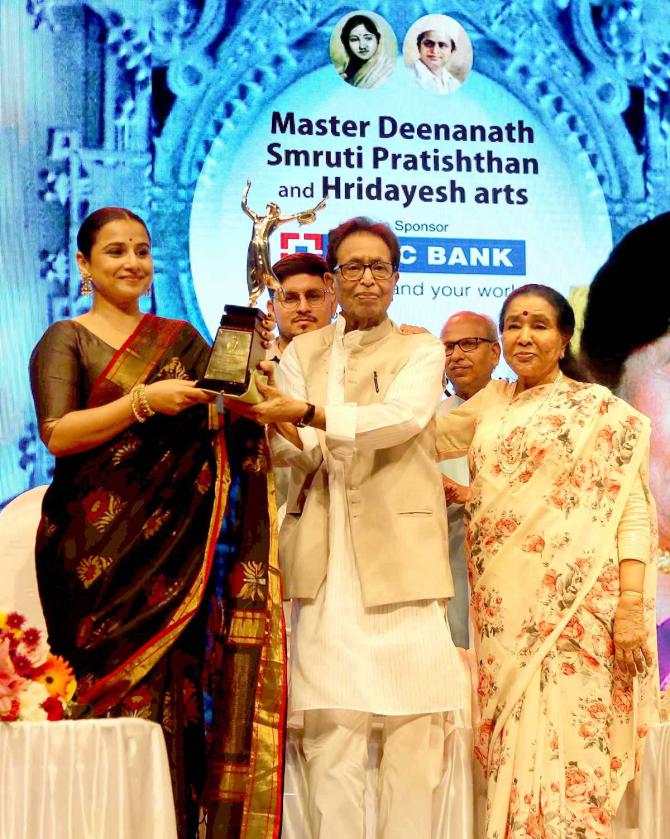 Vidya is awarded the Vishesh Puraskar for her contribution to cinema.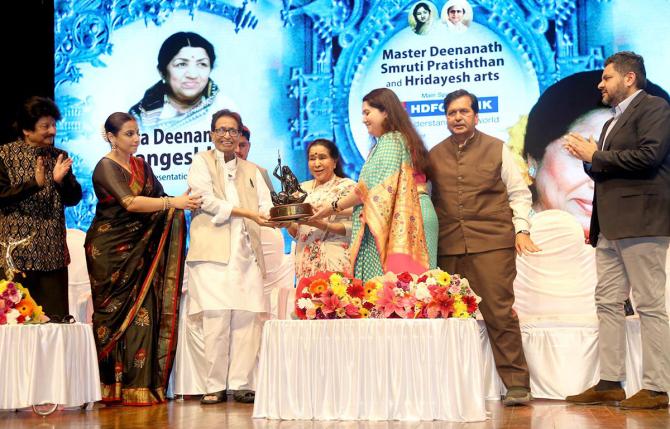 Asha Bhosle is honoured with the Lata Deenanath Mangeshkar Puraskar.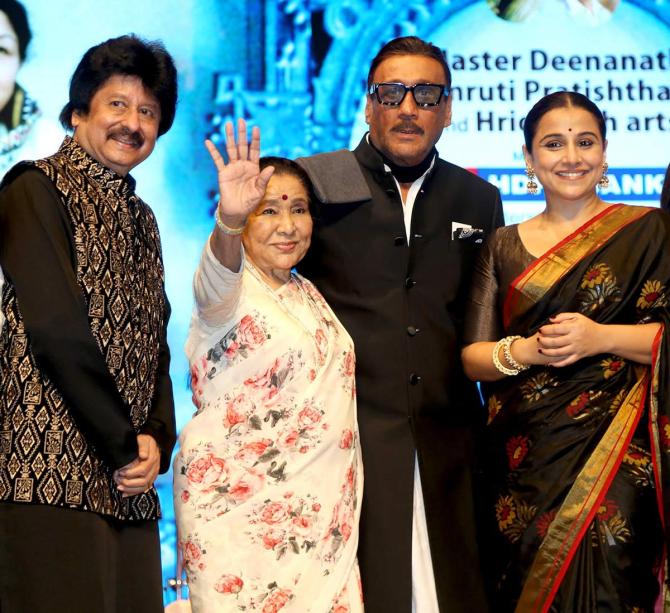 'This is my most prestigious award, but I wish Latadidi were here in person,' Ashaji said emotionally.
Later, she sang Mogara Phulala, a song composed by her brother Hridaynath Mangeshkar and set to voice by Lata Mangeshkar, to thunderous applause.
In the picture: Asha Bhosle waves to the audience as Pankaj Udhas, Jackie Shroff and Vidya Balan join her.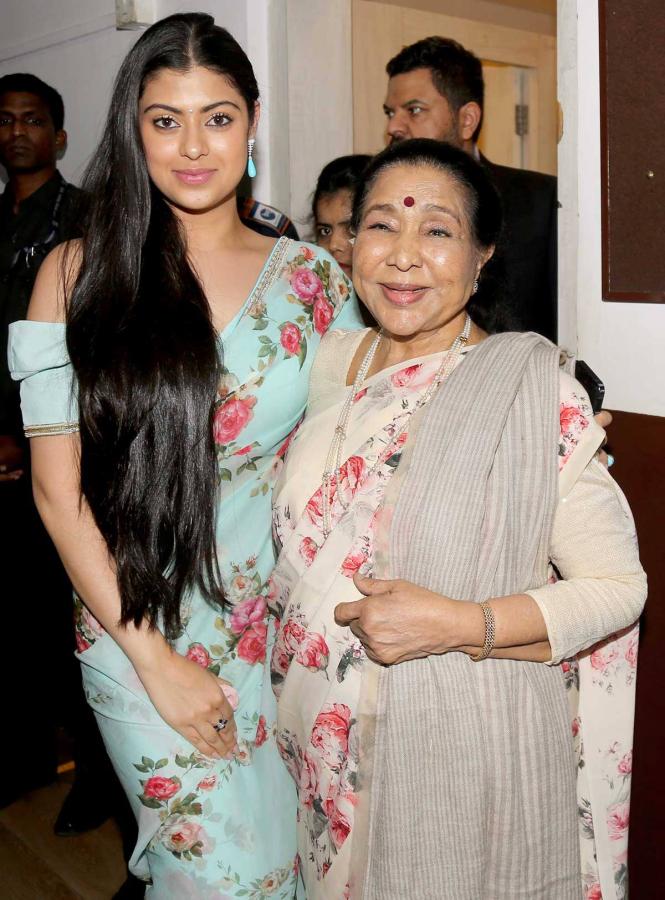 Ashatai with granddaughter Zanai Bhosle.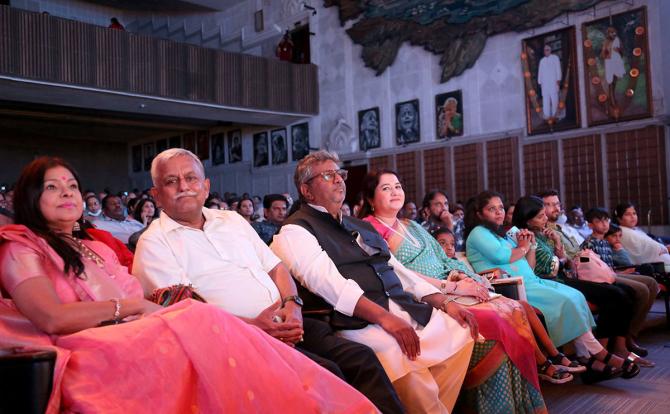 Left to right: Malini Awasthi, Awanish Awasthi, Adinath Mangeshkar and his wife Krishna Mangeshkar.