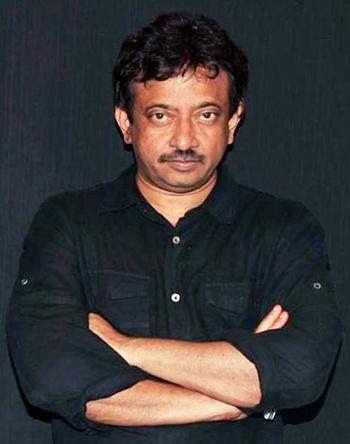 'Trollers and controversies never bothered me,' RGV tells Subhash K Jha.
If the unstoppable Ram Gopal Varma has bid adieu to his favourite venting ground, it isn't because he was daunted by trolls.
Explaining his retreat from the binge of brashness that characterised his stint on Twitter, RGV said, "Trollers and controversies never bothered me and they are not the reason why I decided to quit Twitter. I had better reasons to quit."
When persuaded to spill the beans, he took a deep breath and said, "For starters I was living only in the Twitter world. I just wanted to change my world and that can only happen if I completely isolate myself."
He also claimed to have found a more creatively satisfying social network.
"I will be more active on social media than I was on Twitter, but in a very serious way, whether it's films or a Web series or short films. Instead of tweets I want to communicate through pictures and videos on Instagram."
Does Ramu regret his most controversial tweets?
"None at all, except when I picked on Tiger Shroff for no reason. I regret that. But what's done is done."
"I now look forward to making my Web series, Guns & Thighs. The digital world is a direct connection between the filmmaker and viewers," he said.
"Unlike a tweet which can be misconstrued or carelessly put, even a short film due to an elaborate creative process involved will put it out more effectively than a hastily written tweet."