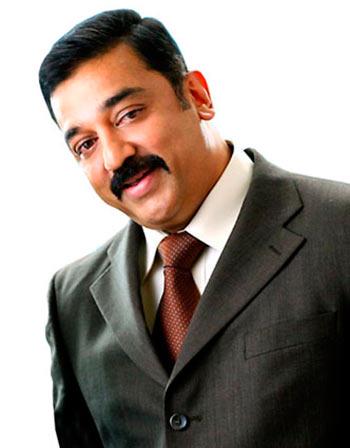 Kamal Haasan had an accident recently, and suffered multiple fractures on his foot. The actor is recovering, but is still bedridden, and so cannot watch movies for a while.
"It's sad but the timing of the accident doesn't allow me to watch the film. I will do so as soon as I can," Kamal says, referring to Rajinikanth's latest release Kabali.
Incidentally, Rajinikanth had also cancelled preview screenings of his film, due to his friend's accident.
"It is a quick recovery, according to the doctors," Kamal adds. "A tad more painful than my previous hospital sojourns. I am off the radar for a month and for once, I am not thinking about work at all."
This is Kamal Haasan's first holiday in years.
"I needed a break, and I got it in more ways than one. Three breaks, actually. There were three fractures in my leg. I was in pain for a week. Now it's healing," he says.
Reliving the accident, Kamal says, "It happened so suddenly and the reason for the fall was so silly. I fool around in my office at Eldams Road all the time. This was an occasion when it just backfired. I have had several accidents and some really nasty falls. But all during the course of work. This time, it was for a pointless and avoidable reason."
So what happens to the three-language comedy that Kamal Haasan is doing with his daughter Shruti?
"Nothing! I am the director and the male lead of Shabash Naidu. Until I recover, the film remains suspended. But as I said, there is no hurry. We can take our time. We may have a problem with Shruti's dates, as she is a busy artiste."