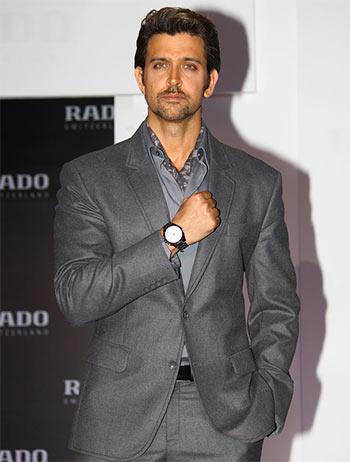 A look at the top tweets from your favourite Bollywood celebrities:
Time clearly moves very slow on the sets of Ashutosh Gowariker's Mohenjo Daro. Or so his leading man Hrithik Roshan will have you believe.
In the constantly-changing Internet age, where a fad comes and goes in seconds, Roshan tweeted a picture of The Dress that had gone viral three months ago.
Hrithik tweeted: 'White and gold ? Or blue and black? Ask around.'
The correct answer surfaced in time (it's blue and black, for those living under the rock!) with explanations for the bizarre colour disparity as seen by several people -- it's got something to do with colour perception and lighting.
While we aren't really fans of the fine art of trolling, we'd like to advice Hrithik to get with it already.
You've been using Twitter for years for crying out loud!
***
Sushmita Sen gets nostalgic

Sushmita Sen, who won the Miss Universe title way back in 1994, celebrated 21 years of the beauty pageant on May 21.

'I can't believe I tweeted sharp at 12am:)))) on the 21st of May!!!! The date INDIA won #MissUniverse for d very first time 21 yrs ago:)) I love how the 'Universe' conspires..always in our favour!!!! ;) #21yearsofMissUniverse,' she tweeted.

'What makes this day unforgettable is a generation remembering 2 celebrate it 2 this day!!!Overwhelmed!!Thank YOU B'ful People!!! #IAMFamily,' she added.
***
Emraan Hashmi becomes Mohammad Azharuddin in Azhar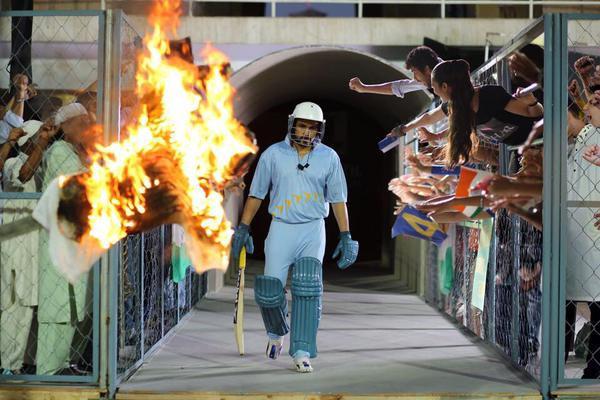 Emraan Hashmi's look as the former Indian cricket team captain Mohammad Azharuddin in the biopic Azhar is out.

The actorshared a picture (above) and tweeted: 'For many he was a hero for some a villain. He has been worshipped, judged and criticised for 30 years. Put ur collars up.. for the man called AZHAR !!!'

Meanwhile, Mahesh Bhatt praised the teaser: 'LOVED THE SPECTACULAR TEASER OF EMRAAN'S MOST AMBITIOUS FILM AZHAR. This Balaji film uncovers the heroic life story of Mohammad Azharuddin.'
***
After Cannes, Mallika goes for lunch!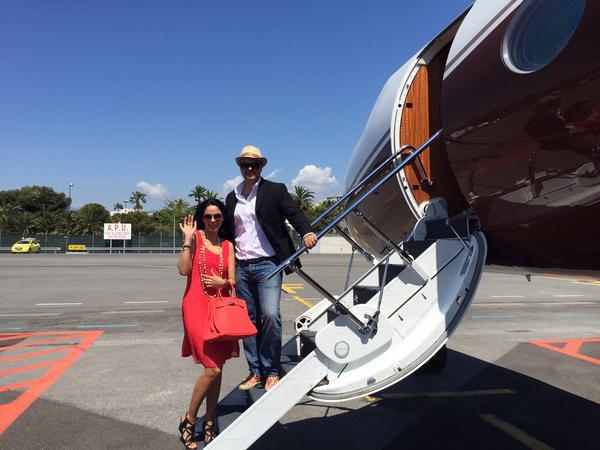 After making an appearance at the ongoing Cannes International Film Festival, Mallika Sherawat is now holidaying with her brother Vikram Lamba in France.

She shared a picture of them (above) and tweeted: 'Going to Portofino for lunch,with my brother @iamvikramlamba #thisishowyoudoit.'
***
First look: Sneha Ullal as Amrita Devi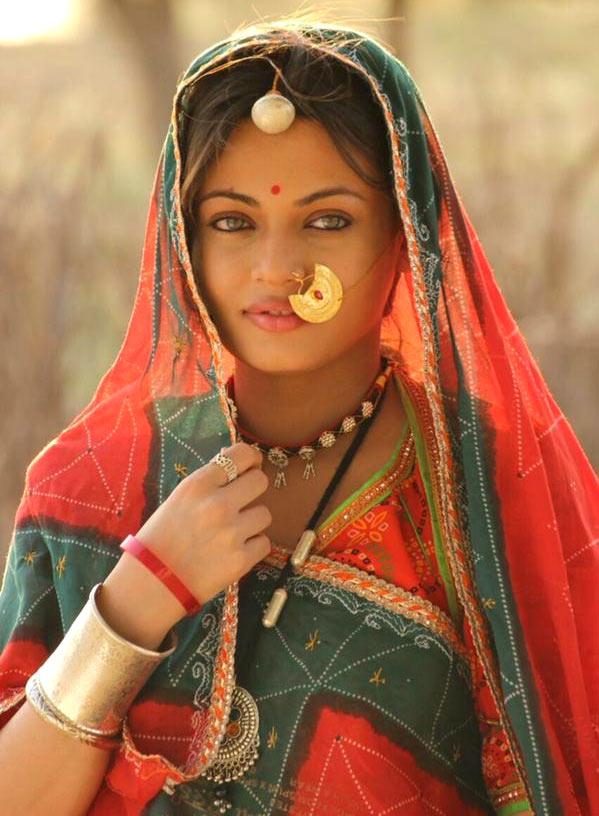 Actress Sneha Ullal, who made her acting debut with Lucky: No Time for Love, is shooting her next film Saako-363 Amrita Ki Khejadi in Rajasthan.

She shared a picture from the sets (above) and tweeted: 'Here you go...my look in #saako363 playing Amrita Devi. Shooting going on.'

The film is based on a true story about a Bishnoi woman Amrita Devi, who fought with a Deewan of Jodhana realm to protect the ambient flora and fauna in her locale, Khejarli Village.