What are the Bollywood peeps doing?
Subhash K Jha tells us...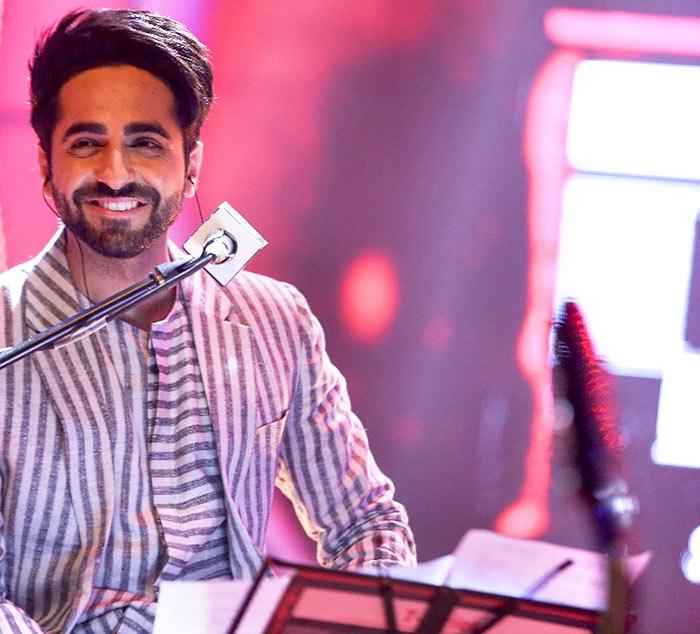 Photograph: Kind courtesy Ayushmann Khurrana/Instagram
Ayushmann Khurrana and his 5-year old son are learning the piano.
Ayushmann, a musician and singer, plays a pianist in Sriram Raghavan's next, a thriller about a blind musician.
Says Ayushmann, "When I got a chance to play a pianist it was like... godsent. I've learnt the piano from scratch. My teacher is Akshay Verma from Los Angeles. He is one of the best piano teachers."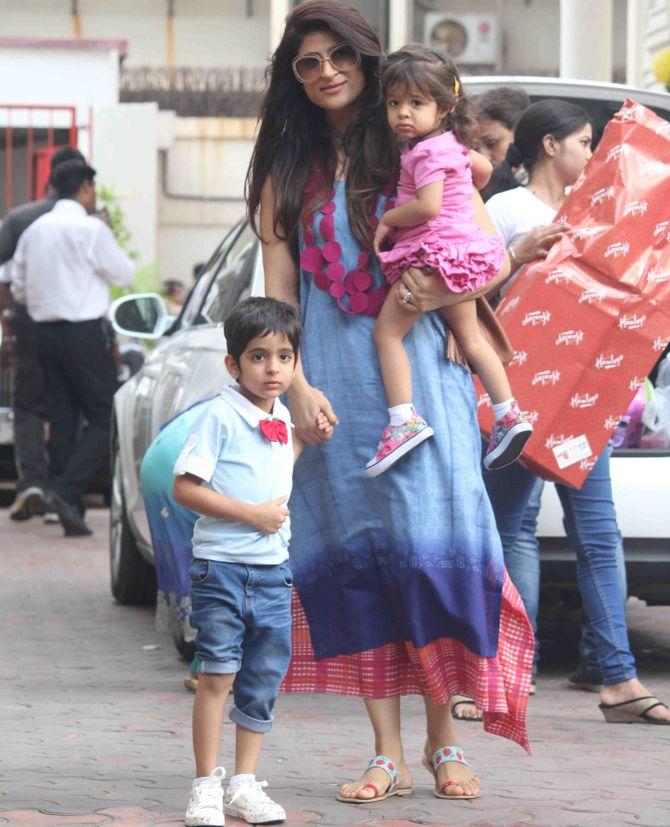 Photograph: Pradeep Bandekar
"My son is also learning the piano with me. So it's a magnificent merger of the professional and the personal," says Ayushmann who laments the absence of time with his children.
"I do see them every day. But yes, I'd like to spend more time with them. My killing schedules don't give me the luxury of spending enough time with my children. Luckily, my wife (Tahira Kashyap) who is a writer, works out of home. So one of us is with them," says Ayushmann.
***
Judwaas Varun and Salman to groove together!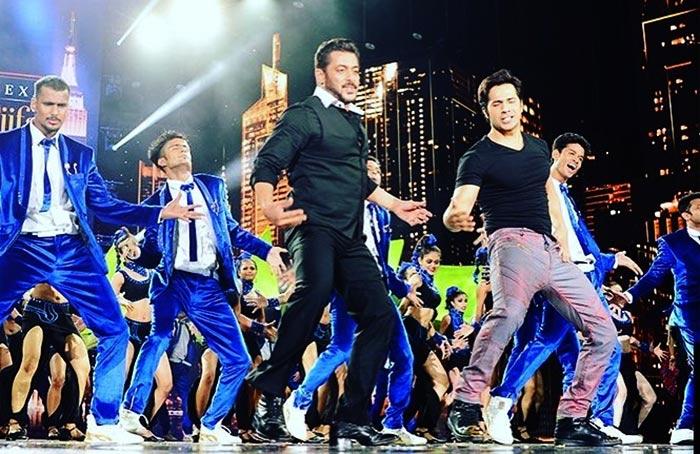 Photograph: Kind courtesy Varun Dhawan/Instagram
Salman Khan, who starred in the original Judwaa 20 years ago, will make a guest appearance in the new Judwaa movie where Varun Dhawan reprises Salman's role.
Salman will appear in a double role along with Varun's twin avatars in a song where all four characters dance together.
"It will be the highlight that audiences carry home with them," says someone close to the project.
"(Producer) Sajid Nadiadwala and (director) David Dhawan are very close to Salman. And Salman is very fond of Varun. He insisted on being part of Judwaa 2."
Varun can't stop raving about Salman. "He just called up Dad and said, 'I want to do something for Varun'."
"Dad gave him the voice of God in Main Tera Hero. Now he is part of Judwaa 2. I couldn't be happier."
***
Shekhar to make VR film on Buddha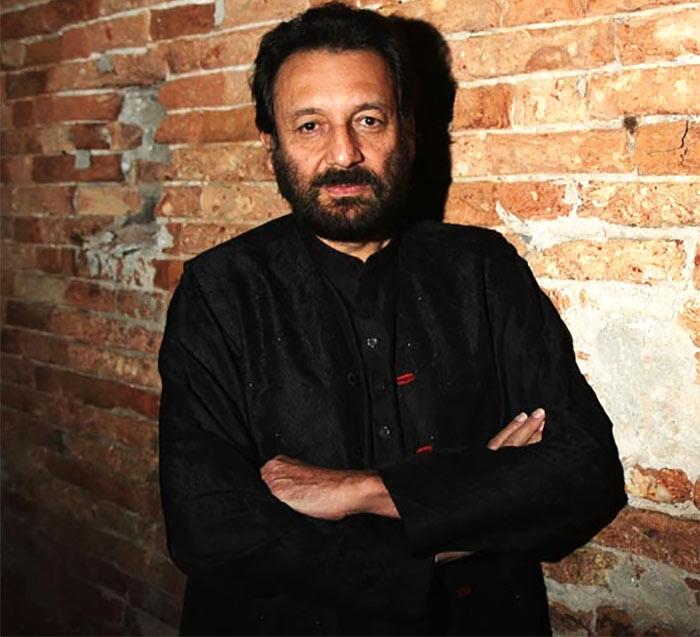 Photograph: Gareth Cattermole/Getty Images
Shekhar Kapur's off to the US to make a short film on the Buddha.
"It is a 12 minute virtual reality film on Buddha's enlightenment," says Shekhar.
So no feature film for Shekhar? The last full-length feature he made was Elizabeth The Golden Age in 2007.
Shekhar takes a deep breath.
"I won't say, no movies," says the director who turns 72 in December. "I am working on a bio-pic on Bruce Lee."
"The aura and romance of the movie theatre can never vanish. The thrill of holding hands in the dark cannot be replicated in front of a computer. But yes, VR (virtual reality) is a reality all of us filmmakers have to face. My film on Buddha addresses that reality."
Shekhar is also working on a film on compassion that he is very excited about.
"For me the quest for self-awareness began when I was very young. Why do we do what we do in life? And what makes us so self-absorbed?"
"Why is it so difficult to look beyond one's ego? These are the questions I seek to answer in my documentary The Science Of Compassion."
Not that there are easy answers to such questions.
But Shekhar has always been a seeker.
"When people ask me why I haven't made a feature film for so many years I have a simple explanation. I've never seen myself as a filmmaker."
"I have always seen myself as a storyteller. It could be on the big screen or it could be on television. It could be on the phone or the Internet. It could be a tweet."
"As long as I have something to say it will find a medium of expression."