The proud parents threw a pre-birthday bash for their son Azad.
Looks like Aamir Khan isn't the only one who likes to get into the skin of his characters.
His wife Kiran Rao seems to like it too.
The lovely couple dressed up as Obelix and Getafix for their son Azad's pre-birthday bash at their Matheran home over the weekend.
Though Azad Rao Khan turns 7 on December 1, his parents planned a theme party and made the little guests get into Asterix mode.
Aamir shares some fun pictures on Instagram.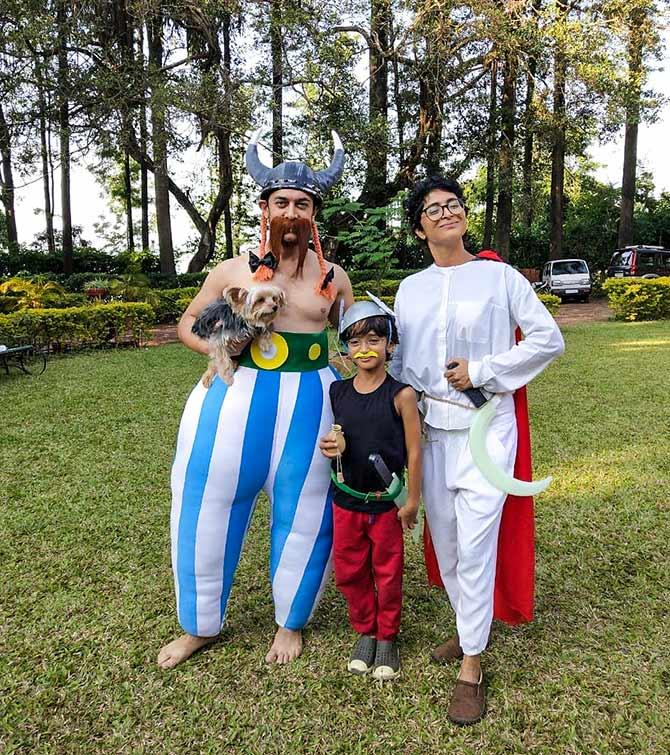 Meet Obelix, Dogmatix, Asterix and Getafix the druid.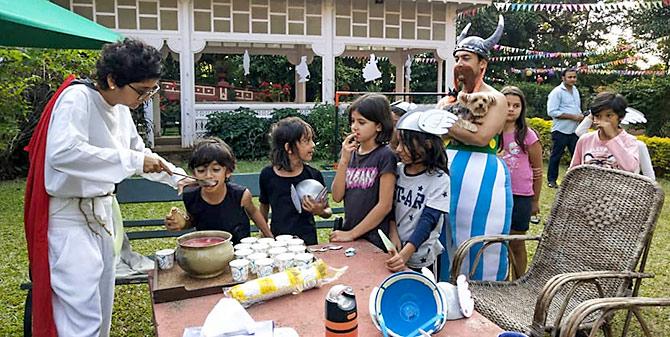 'Obelix waits in line for the magic potion, while Asterix is drinking his dose,' Aamir explains.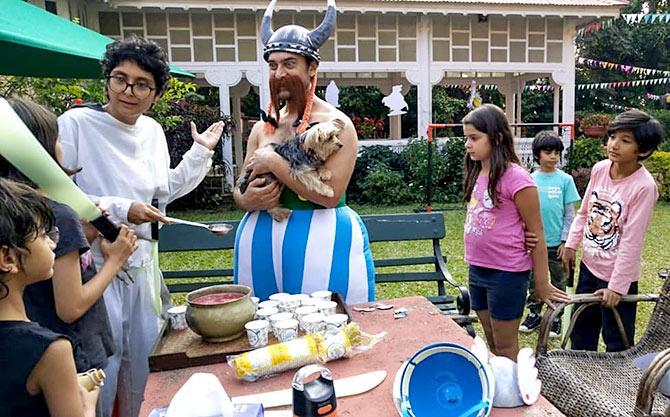 Sadly, Obelix is refused the magic potion by Getafix!
Clearly, it was a fun party.
Photographs: Kind courtesy Aamir Khan/Instagram