'I was completely not prepared for what happened post Cocktail.'
'I took some time off, travelled for a while.'
'I said I was not in any particular hurry. I wasn't running out of time.'
'I don't want to do films just for the heck of it.'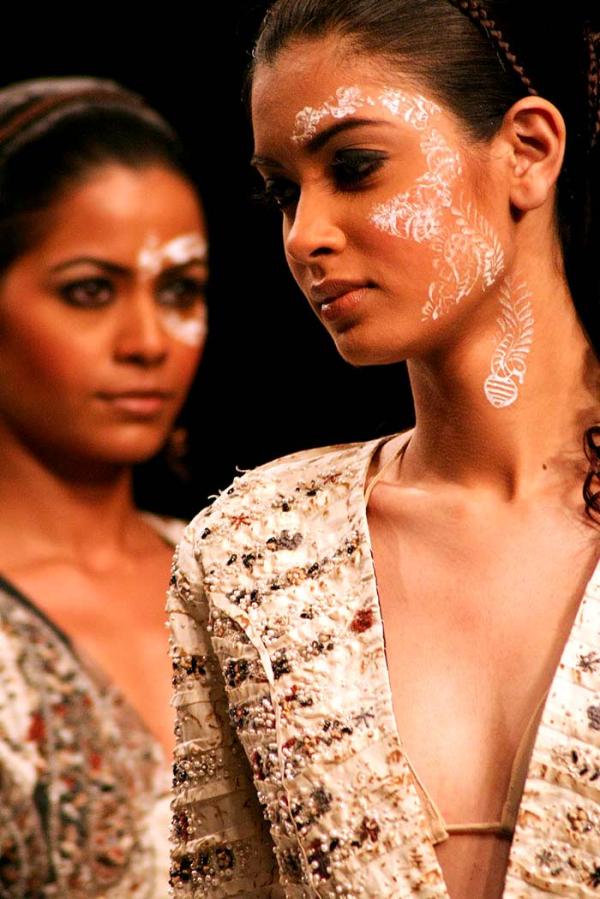 Bustling Byculla, south central Mumbai, looks unrecognisable, as Rediff.com's Jahnavi Patel enters the lane leading to Diana Penty's mansion.
"Are you waiting for Diana?" a lady who enters the house with Jahnavi asks kindly.
She introduces herself as Diana's mother and directs Jahnavi to the first floor room where the actress is waiting.
It is an old Parsi-styled house, with a wooden stairway. And one falls in love with it immediately.
It has large rooms, a high ceiling, wooden doors and windows, a large verandah, trees on one side, a vintage phone...
For the first time, Jahnavi didn't mind waiting for an interview!
Diana rushes in, and takes in all the compliments about the home she was born and brought up in.
Dressed in a pretty green floral dress, her wavy hair tied back and minimal make up, Diana takes on the questions, and the smile never leaves her pretty face.
You had a great debut, won an award. What took you so long to sign your second film?
People think it was a conscious decision not to sign a film, but that wasn't the case at all.
I took time to get used to what it was like to be in the limelight, to be under scrutiny, to be recognised when you walk down the street.
I was not used to that at all.
I was a model before, but people don't pay that much attention to models as much as they do to actors.
I was completely not prepared for what happened post Cocktail. I had no idea what to expect and all this suddenly happened overnight.
I guess I took a few steps back and felt that I needed to equip myself to handle this.
Also, I was quieter, shy and reserved.
Being in the spotlight was a huge deal for me.
I took some time off, travelled for a while.
Then I started reading scripts, but nothing was appealing.
So I said I was not in any particular hurry. I wasn't running out of time.
I don't want to do films just for the heck of it.
Then Happy Bhag Jayegi came about a year-and-a-half or two years post Cocktail.
By the time you start the process of preparing for a film, shooting, promoting, yes, it was a big gap between Cocktail and Happy.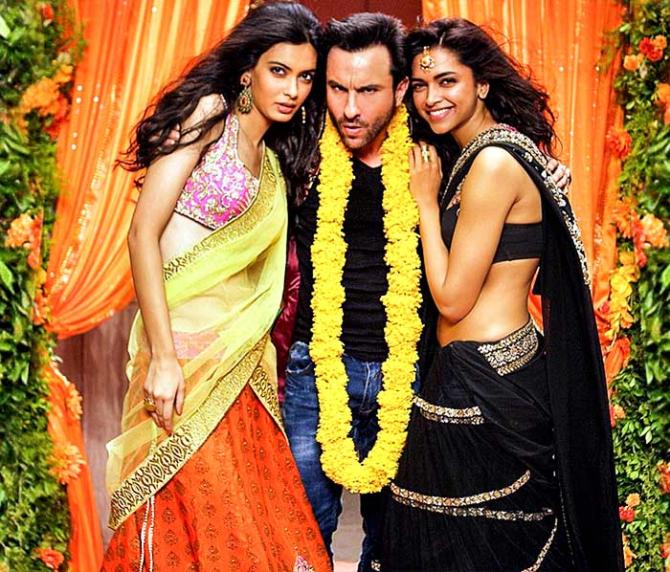 IMAGE: Diana, Saif Ali Khan and Deepika Padukone in Cocktail.
After Cocktail, people recognise you on the streets.
It would intimidate me in the beginning.
I thought I could go about living my life the way I did before the film and suddenly, I realised maybe that won't be possible anymore.
I don't love being in the spotlight. I am used to sitting quietly somewhere in the back, being anonymous.
Suddenly, that completely changed and it took some getting used to.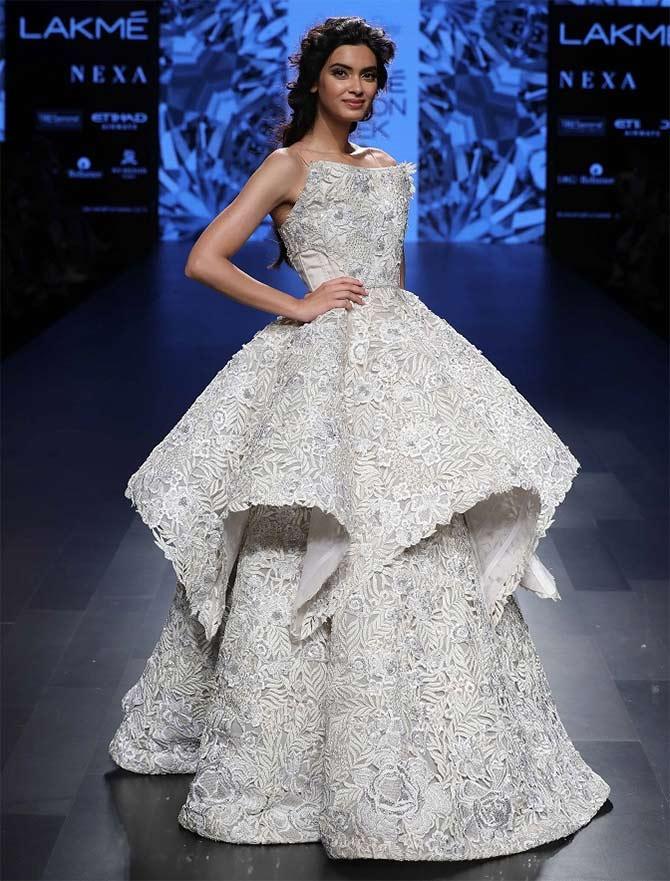 Photograph: Kind courtesy, Lakme Fashion Week
Do you miss modelling?
I started off being a model, did it for so many years.
When I get the chance to walk (the ramp), it feels like somewhere where I belong.
I feel like I am going back home.
What was the transition like, from modelling to acting?
Everything was intimidating, especially the first film.
To be on a set with 500 people, whether it's the guys on the lights or sound, there are teams of people at any given point in time. I wasn't used to that.
When you shoot (as a model), you probably have 10 people at the most.
In the movies, it's like hundreds of people. So it can be intimidating.
Then to perform in front of all these people, full scenes, dialogues... you feel you're being judged, people are listening and watching you.
You wonder, 'Am I up to the mark?'
You realise as you go along, that honestly, everyone's used to this, that they are really not paying attention.
So along the way, you ease up a bit and don't feel as judged anymore. But it takes time.
Especially when you are starting a new film, there will always be that little nervousness. Then, you get used to it.
Are you in touch with Deepika and Saif?
Everyone's lives are so busy and everyone's doing their thing. But I do bump into her at events or screenings.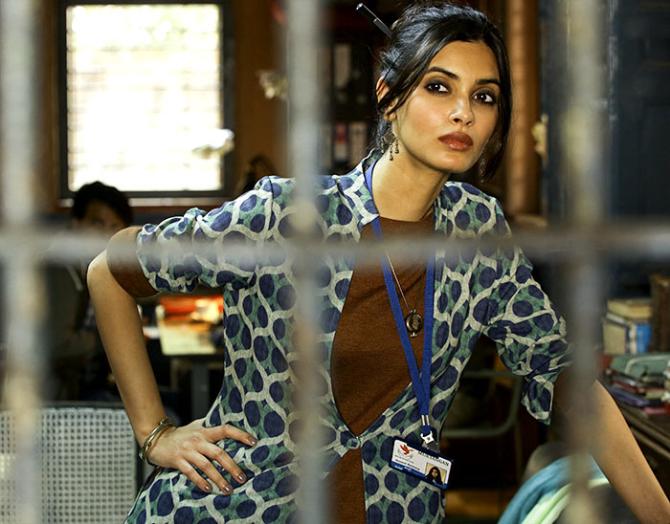 IMAGE: Diana in Lucknow Central.
You play an NGO worker in Lucknow Central.
My character plays an integral part. She believes in reformation. She is a strong woman character in a male dominated world, in this case, the jail, where she deals with inmates, jail authorities, cops.
She is pretty much the only woman who deals with all these men on a regular basis and has to get her point across.
In a lot of ways, she is an important woman character and that's one of the reasons I wanted to play this part.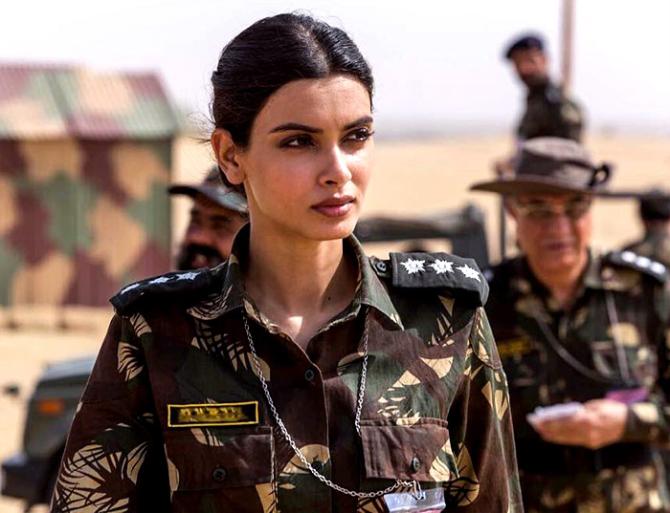 IMAGE: Diana in Parmanu: The Story Of Pokhran.
Tell us about Parmanu: The Story Of Pokhran.
Parmanu is again based on true events.
It is based on the 1998 nuclear tests and that's why I think it's a very important story that needs to be told.
We know very briefly about what happened then; we don't know the details.
In fact, the younger generation doesn't know much about it at all. So I feel it's an educational kind of topic as well.
It's an event that changed the history of our country.
Abhishek Sharma, who has directed it, has kept it very real. He has stuck to as many facts as possible.
Yes, there are certain things that have been added for the sake of the film, but a lot of how the mission actually happened is true. It's quite an eye opener.
It's been shot beautifully in real locations in Pokhran and Jaisalmer.
How many acronyms does "not so social media savvy" Diana know? Video: Afsar Dayatar/Rediff.com
You are taking it very slow in Bollywood.
I haven't planned my life really.
Things have just happened along the way.
I read a lot of scripts and when I come across that one film, where you instantly know that you want to do it, that's what has been happening for me for all my films.
The story has to be interesting, appealing, relatable.
The second important factor is my character.
Will I add some value to the film? Is it an important character? Is it a small role but still significant?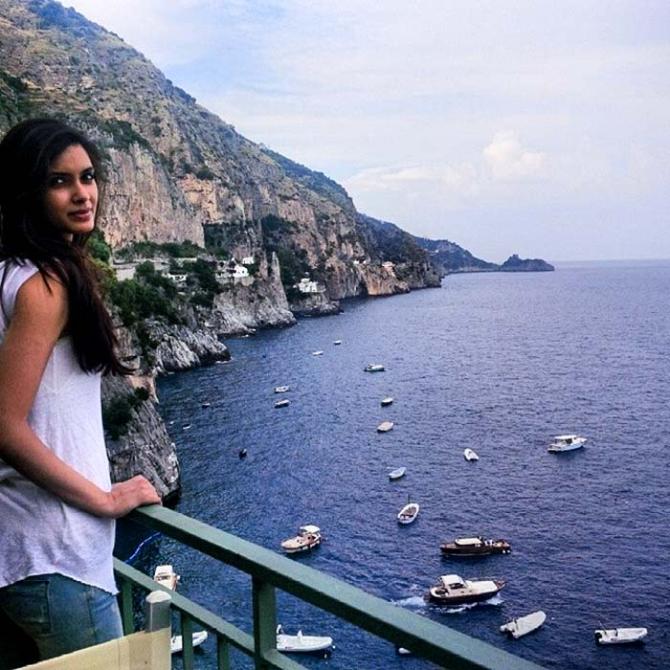 IMAGE: Posing from Praiano, Italy. Photograph: Kind courtesy, Diana Penty/Instagram
Before signing a film, do you discuss it with your parents?
Yes. I discuss with people that are the most close to me.
Your roles have been different from each other...
That's a conscious effort. I have tried to play characters from the beginning.
What's the point of playing the same character again?
So far it has worked -- from playing a really shy, quiet Meera in Cocktail to like this loud, spunky, impulsive girl in Happy Bhag Jayegi to Gayatri Kashyap who is a balanced and strong-minded, stubborn person (in Lucknow Central).
In Parmanu, I do action for the first time.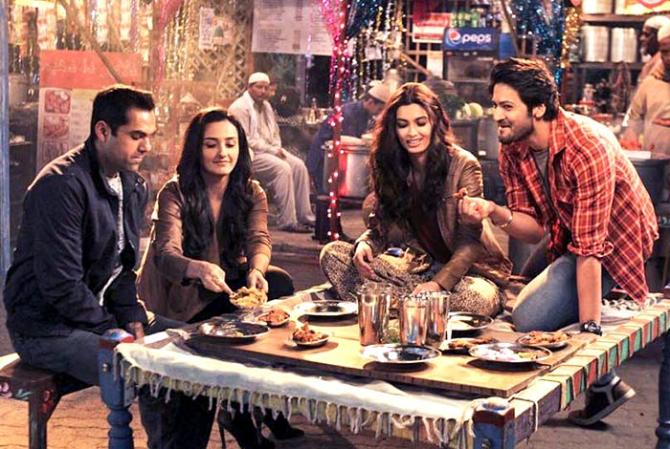 IMAGE: Abhay Deol, Momal Sheikh, Diana and Ali Fazal in Happy Bhag Jayegi.
Who are your friends from the industry?
I have had a great working relationship with everybody I have worked with so far.
In Cocktail (producer) Dinesh Vijan, (director) Homi Adajania, Anaita (Shroff Adajania, Homi's wife and stylist), Saif (Ali Khan), Deepika (Padukone)... the whole team was so nice and friendly.
They made me feel looked after. They gave me the right training.
Going into Happy Bhag Jayegi, (producer) Aanand L Rai, Mudassar (Aziz, director), Abhay (Deol) and Ali (Fazal), we were on the same page and got along really well.
On Lucknow Cemtral, I really respect Nikkhil Advani as a producer, Ranjit Tiwari is a great director, he doesn't seem like a first-time director.
In Parmanu, (producer) Prerna Arora from Kriarj Entertainment has become a friend.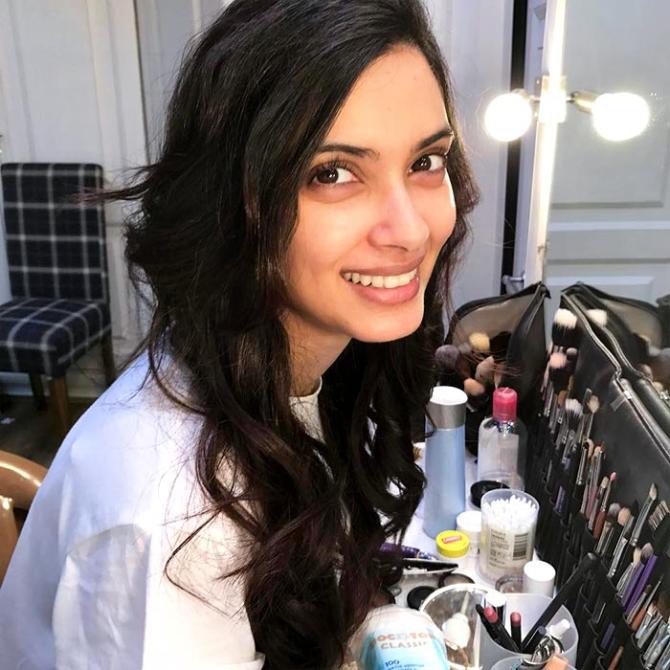 IMAGE: 'Clean skin, happy skin'. Diana's no make up picture! Photograph: Kind courtesy, Diana Penty/Instagram
How tough is it being a Bollywood heroine?
No part of the job is easy; it requires a lot of hard work.
It's a very demanding job, physically and emotionally, because it's long hours of work.
If you are doing really intense scenes, it can be emotionally draining.
But at the end of the day, hard work pays off.
If you are passionate about what you do, it doesn't feel like work.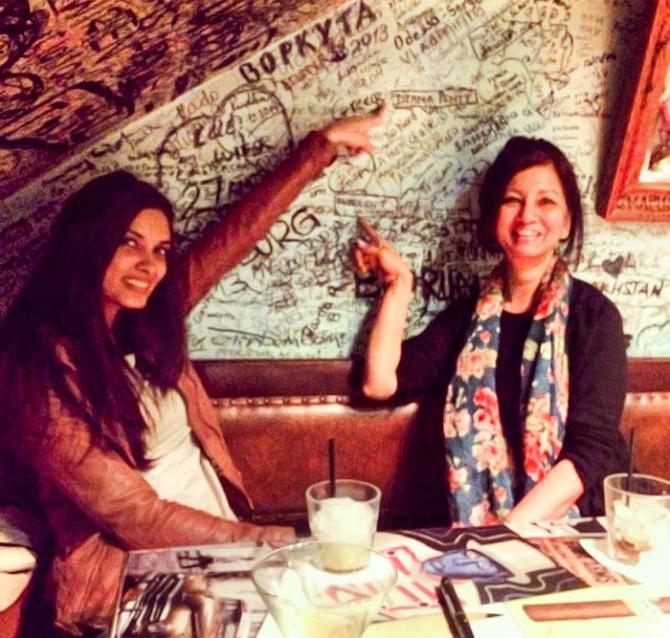 IMAGE: Enjoying a holiday in Prague with mommy Noreen. 'Must make another trip to look for our names on that wall'. Photograph: Kind courtesy Diana Penty/Instagram.
How difficult is it to survive in this industry, financially?
I have been financially independent from the time I started modelling in college.
I remember feeling really chuffed at that point because I was probably among the only people in my group who was earning.
Unless I was really short on (money) -- I am taking about back in the day -- then maybe I would go to my parents and ask for a loan.
I haven't done that in really long.
Touch wood! (laughs) I hope it doesn't happen, although my mother would foot my bills if she had to.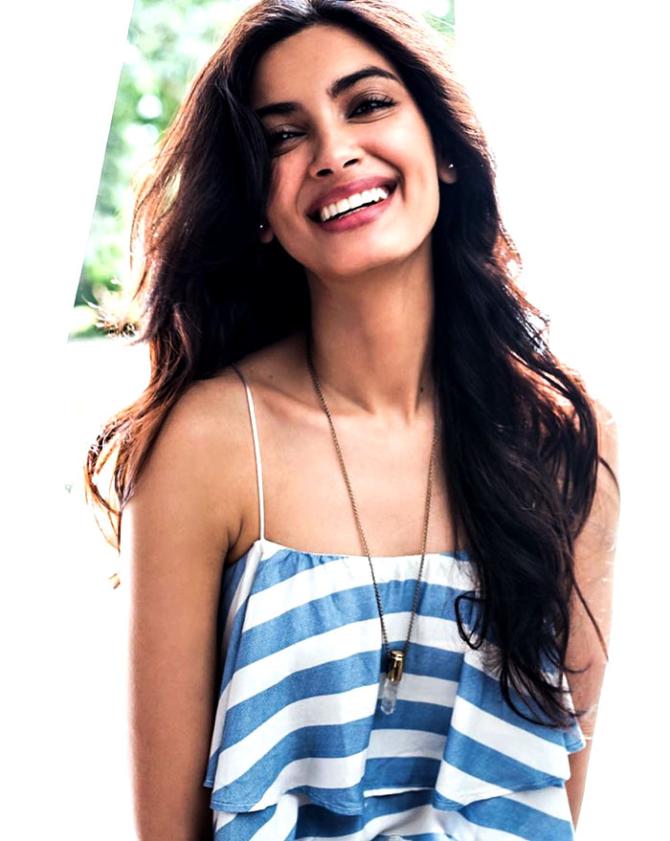 IMAGE: 'Wherever you go, no matter what the weather, always bring your own sunshine'. Photograph: Kind courtesy Diana Penty/Instagram
Has there been a time when you wanted to give up?
I have only just started, I don't want to give up so easily and quickly (laughs).
I have a long way to go. By the end of the year, I will be four films old.