'So did Goswami persuade Hrithik to talk?'
'I ask, because until a week ago, Hrithik told me there was no way he would open up on the matter,' reveals Subhash K Jha.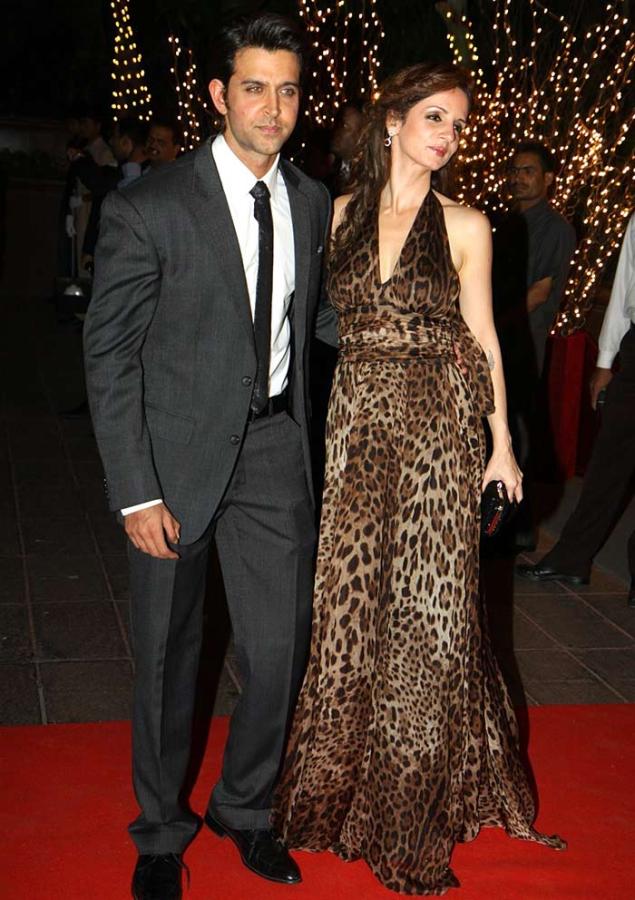 IMAGE: Hrithik Roshan and his then wife Sussanne Khan at Karan Johar's 40th birthday party. Photograph: Abhijit Mhamunkar
Why did Hrithik Roshan suddenly decide to speak out against Kangana Ranaut on Arnab Goswami's Republic channel?
Looking extremely uncomfortable on the television show, Hrithik, I thought, seemed reluctant to speak out, almost as if someone had led him up the confessional path.
So did Goswami persuade Hrithik to talk? I ask, because until a week ago, Hrithik told me there was no way he would open up on the matter.
"I don't want anything to do with it," he had told me.
"People don't need to stand up for me. They need to stand up for the truth."
So what made Hrithik change his mind?
No, it wasn't Arnab.
According to sources very close to the Roshans, Sussanne Khan, Hrithik's ex-wife, convinced him to go for it.
"Sussanne believes Kangana is making up all these stories on her alleged relationship with Hrithik. And why should she not believe him?" asks the source.
"When Hrithik had an affair with Barbara Mori he told his wife about it. Now when she's his ex-wife, why would he hide any affair?" reasons the source.
"He was determined not to speak about it at all," add the source. "But Sussanne convinced him to talk and talk only on the one powerful platform where his voice would be heard loud and clear."
Apparently every word we heard Hrithik tell Arnab was well thought out and approved by his legal team.
"The Roshans have had enough," says the source. "It is time for them to strike back at Kangana's allegations. If there was an affair, prove it. Plain and simple."
***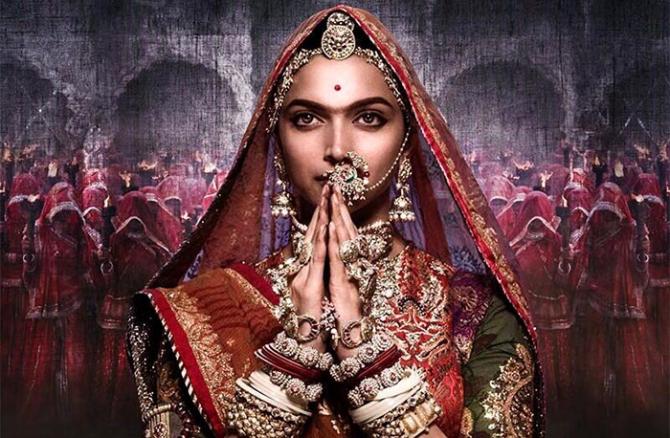 The trailer of the eagerly awaited Padmavati is out.
Exhausted and elated, filmmaker Sanjay Leela Bhansali says, "It's been a journey of great stress and awakening. I have given my blood sweat and tears to Padmavati. Now when people have given their approval in such a big way I am overwhelmed and anxious."
"The feedback is humbling. I hope the film lives up to all the heightened expectations."
The director, no stranger to getting raves months before his films are released, has had everyone from Amitabh Bachchan to Rekha congratulating him.
Filmmakers as disparate as Karan Johar and S S Rajamouli have expressed their admiration for the Padmavati trailer.
Padmavati -- which Bhansali first staged as an opera in Paris in 2008 -- will have a special release in Paris.
"Devdas had one of the biggest ever releases in Paris for an Indian film," a source close to Bhansali tells me. "Padmavati, which is a familiar tale to Parisians, thanks to the opera staged in 2008, will be released on an even bigger scale."
Plans to dub the film in French for the Paris release have been dropped. Padmavati's Parisian version will now have French subtitles.