Ranbir's changing faces in Sanju...
Does Ranbir Kapoor look like Sanjay Dutt?
In the posters for Sanju, the Dutt biopic, Ranbir bears an uncanny resemblance to the macho star.
The resemblance remains through all the stages of Dutt's life portrayed in the Rajkumar Hirani film, which is scheduled to release on June 29, exactly a month before Dutt's 59th birthday.
From his youth to the cusp of being a senior citizen, Ranbir's looks follow Dutt's quite effectively.
But that's what we think.
What do *you* think, dear readers?
Do take a look at Ranbir's looks in Sanju, and tell us which one is a perfect match for Sanjay Dutt.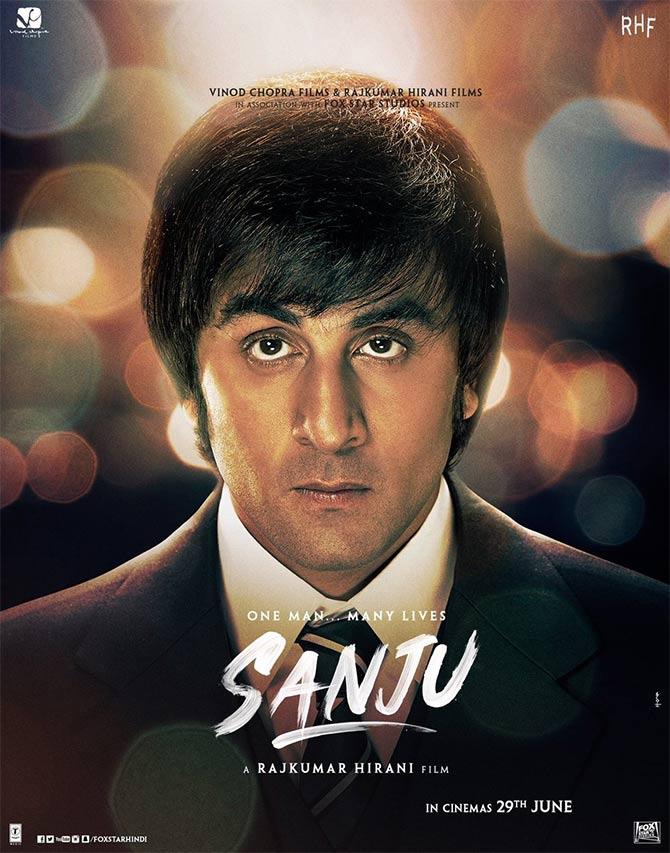 Ranbir plays the young Dutt who made his debut in 1981's Rocky.
Sanju went through extreme emotions at this time, as he grappled with imminent stardom on one hand, and his beloved mother Nargis's death on the other.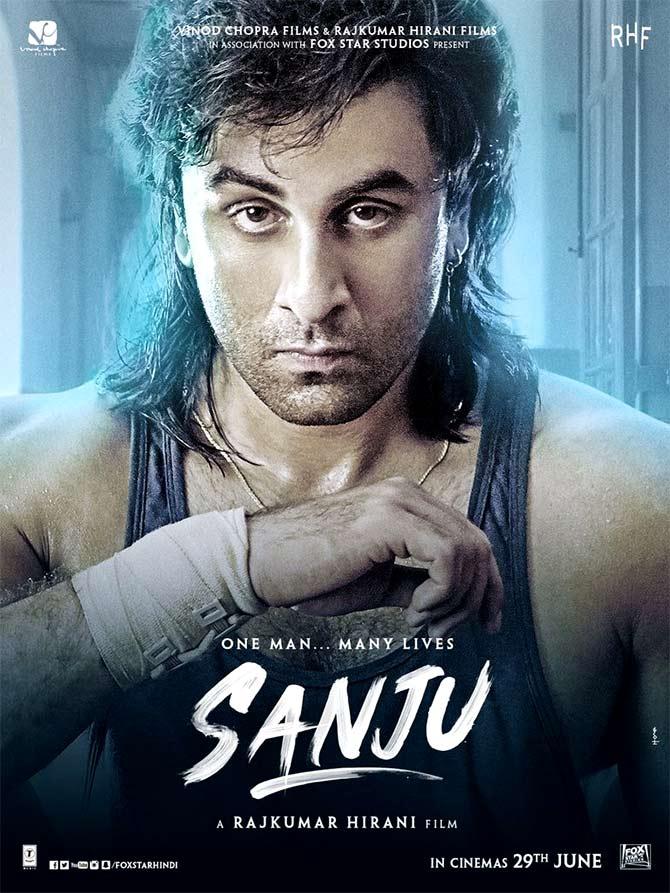 Sanju went through a phase of drugs and emerged on the other side.
He made sure to get a muscular frame, quite a rarity those days, and Ranbir appropriately pumps up his body.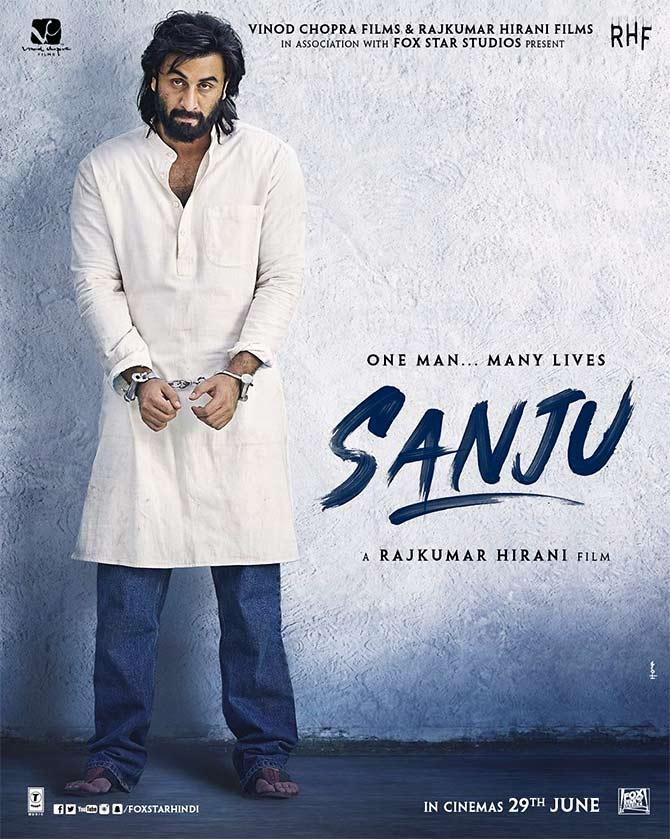 Sanju got entangled with the Mumbai bomb blasts case and went through turbulent times as he flitted in and out of police stations, courts and finally, prison.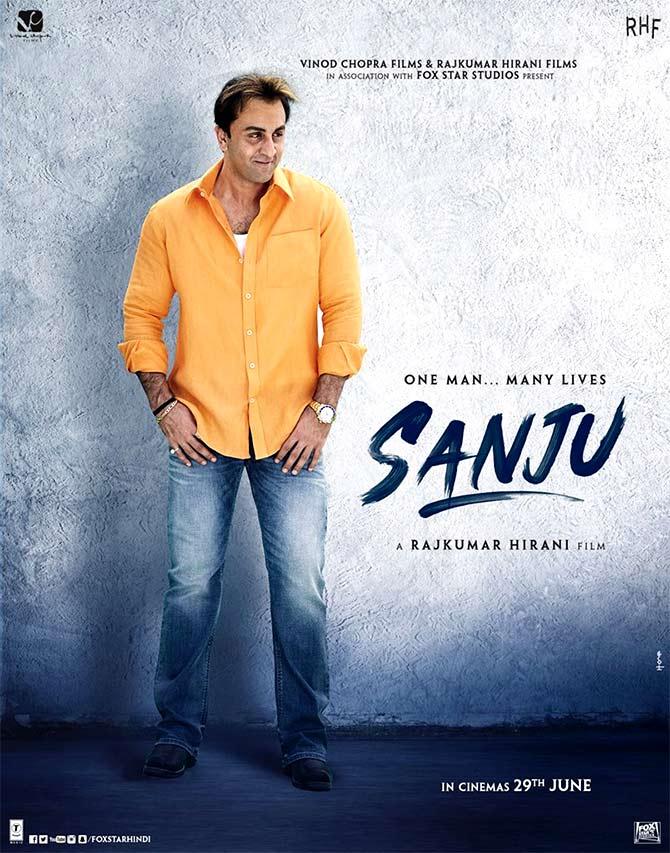 The Munnabhai we all know and love.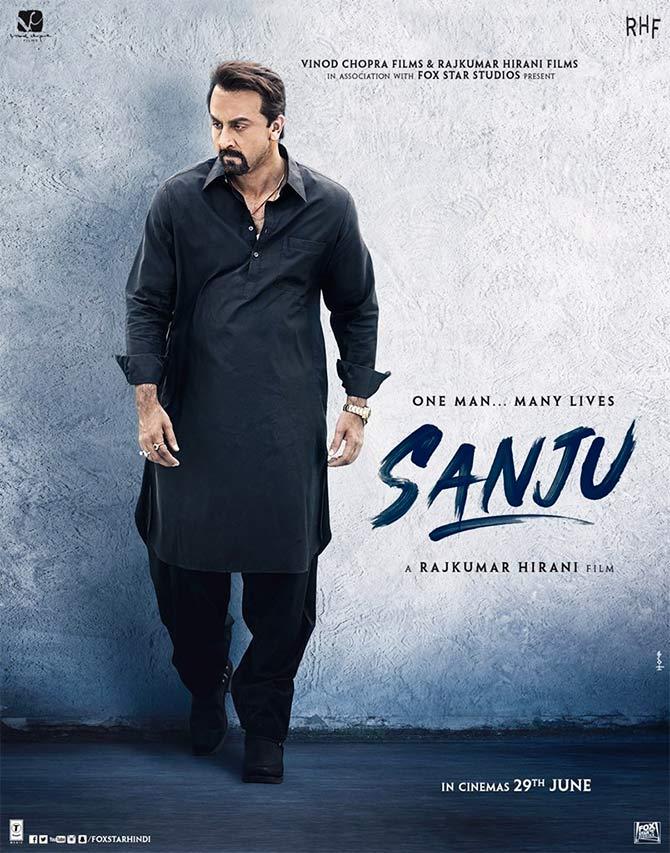 Ranbir struts like Sanju.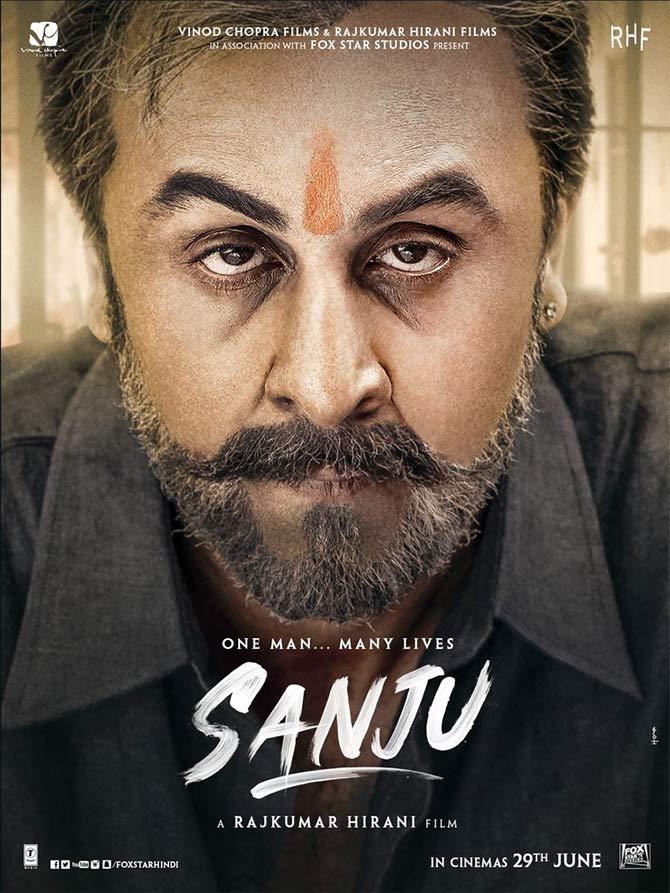 Ranbir gets Sanju's facial expression right.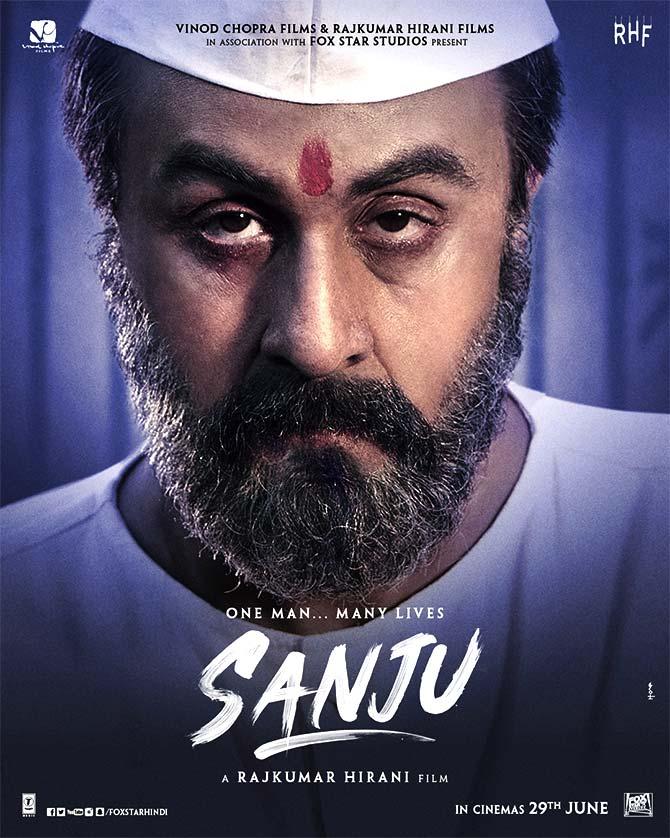 Dutt has served his prison sentence and come out stronger.